FOR UNDERGRADUATE INTERNATIONAL STUDENTS
HOW TO APPLY
Thank you for your interest in The University of Akron.
We have hundreds of international students on our campus. They originate from 92 countries, with China, Saudi Arabia and India sending the most.
We encourage you to apply today, so that you may join them. Steps:
1. Apply

This page is for students who want to earn a bachelor's or associate's degree. If you want to earn a master's degree, law degree or Ph.D., use this page instead.
Before you begin the application, see lower on this page to learn about required application materials.
Choose one application to complete:
2. Submit required application materials
We require that you submit school transcripts or a graduation certificate/diploma or a college transcript.
Application
Transcripts
Test Scores
UA Online
Application
$50
Application Fee
Secondary School
Transcripts*
College/ University or Profes­sional School
Tran­scripts *
English
Proficiency Test
First-time freshman*

Transfer**
Postbaccalaureate
Guest
Special/non-degree
* First-time freshmen must provide a projected date of graduation on your application. Proof of final gradution must be submitted before you will be permitted to register for your first semester.
** Transfer students will less than 30 college/university credits must apply as first-time freshmen.
---
Transcripts
The University requests that you submit official transcripts or certified true copies from all high schools/secondary schools, universities/colleges and/or professional schools you have attended during your academic career.
Certified true copies must bear the official stamp and signature of the appropriate academic officer. If the language of instruction for the institution is not English, an exact certified English translation must be provided also.
Transcripts should indicate the grading key, grade point average (GPA) equivalent to a 4.0 scale, and institutional accreditation.
Notarized copies are not true copies and are not acceptable.
Degrees
Applicants must submit supporting documentation for all earned degrees indicated on the application. Provisional certificates may be accepted pending the award of a degree.
High school or secondary school students must show proof of graduation before they will be permitted to register for their first semester.
The same standards of authenticity for listed degrees/transcripts apply.
U.S. transcripts must be sent directly from the institution. International documents may be submitted as PDF to oipadmissions@uakron.edu or mail originals to:
International Admissions
The University of Akron
Akron, OH 44325-2001
3. Proof of English Language Proficiency
We also require proof that you can speak English proficiently.
All undergraduate international applicants must provide evidence of English language proficiency, unless they are a citizen of an exempt country (see blue box below), by meeting the minimum score from one of the following acceptable tests: the Test of English as a Foreign Language (TOEFL), the International English Language Testing System (IELTS), the Scholastic Aptitude Test Evidence-Based Verbal (SAT), the American College Test English (ACT), the Cambridge English: Advanced (CAE), Pearson Test of English Proficiency Academic (PTE) or the Michigan English Laboratory Assessment Battery (MELAB).
Please note the institutional TOEFL (ITP Test) is not accepted by The University of Akron. TOEFL applications may be obtained from the Educational Testing Service (ETS).
The IELTS is jointly administered by Cambridge (ESOL), British Council and IDP Education Australia. The MELAB is a secure test battery and is administered only by the ELI-UM and ELI-UM authorized official examiners in the US and Canada.
---
Applicants who are citizens and primarily educated in certain countries may be exempt from the English language proficiency requirement.
Exempt countries
Applicants who are citizens and primarily educated in the following countries may be waived for the English language proficiency requirement:
Anguilla
Antigua & Barbuda
Australia
Bahamas
Barbados
Belize
British Virgin Islands
Canada (except Quebec)
Cayman Islands
Ghana
Grenada
Guyana
Jamaica
Liberia
Montserrat
New Zealand
Republic of Ireland
St. Kitts & Nevis
St. Lucia
St. Vincent & Grenadines
Trinidad & Tobago
Turks & Caicos Islands
United Kingdom (England, Ireland, Scotland, & Wales)
United States & US Territories
---
Minimum requirements
TOEFL, IELTS and MELAB scores are valid for two years from the test date. The University of Akron accepts only valid test scores.
Conditional admission is offered to students who are academically acceptable but who have not yet obtained the level of English proficiency required for full admission. Students who meet these criteria may attend the University's English Language Institute or ELI. Students enrolled in the ELI may not enroll in undergraduate coursework until they have successfully completed ELI.
English Language Institute
For more information about the English Language Institute, contact:
English Language Institute,
The University of Akron, Olin Hall, Room 302
Akron, OH 44325-1909 USA
Phone: 330-972-7544
Fax: 330-972-7353
E-mail: oipadmissions@uakron.edu
Web: English Language Institute site
You may have the English proficiency requirement waived if you:
have satisfactorily completed one year of full-time academic coursework at a U.S. college/university and are in good standing at that institution, or
have graduated from a U.S. high school with minimum one year of study.
All waiver requests must be submitted in writing, with supporting documentation, to the Office of International Programs for final approval. The University of Akron reserves the right to require evidence of English language proficiency for all applicants.
Note: Students who do not meet the English Proficiency requirement are not eligible for the June Thomas Rogers International Student Scholarship.
4. Check application status or update your application
After you have submitted your application, check your status to ensure we have all your documents. To check your application status, send an email to oipadmissions@uakron.edu.
Should you need to update your application, complete this form.
You will receive your admit decision by email. The decision will come about three weeks after we have received all your materials.
5. Confirm your enrollment
If you receive an email saying you have been admitted, complete the following Intent to Enroll document to confirm your seat at The University of Akron.
6. You are done with the first steps! Congratulations!
See After you Apply for what comes next.
---
TIP: FOR FASTER PROCESSING
If you submit these items when you apply, your application would be processed faster and you would move toward the front of the line for visa appointments. These items are optional now, but will be required later.
1. Passport biographical page
2. Funding
DEADLINES, SEMESTER START DATES AND TRANSFER CREDIT
Deadlines and semester starting dates
SIGN UP FOR OUR FREE MAILING LIST
DOWNLOAD OUR ADMISSIONS GUIDE
Download the guide to learn about the University, our location and more.
QUESTIONS?
Contact Undergraduate International Admissions:
Campus location
Buchtel Hall 202
Mailing address
International Admissions
The University of Akron
Akron, OH 44325-2001
Hours of operation
Monday-Friday 8 a.m. to 4:30 p.m. EST
Phone: (+1) 330-972-6419
Fax: (+1) 330-972-7970
Check application status: (Undergraduate Admissions)
oipadmissions@uakron.edu
JP Yates, executive director of international recruitment
E-mail: intlrecruit@uakron.edu
Phone: 330-972-7709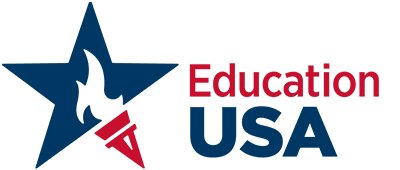 EducationUSA is a U.S. Department of State network of over 400 international student advising centers in more than 170 countries. The network promotes U.S. higher education to students around the world by offering accurate, comprehensive, and current information about opportunities to study at accredited postsecondary institutions in the United States.
EducationUSA also provides services to the U.S. higher education community to help institutional leaders meet their recruitment and campus internationalization goals. EducationUSA is your official source on U.S. higher education.