Homecoming 2015

| Welcome back, Alumni and Friends!
Saturday, Oct. 3, 2015 | Akron vs. Ohio | 2 p.m. kickoff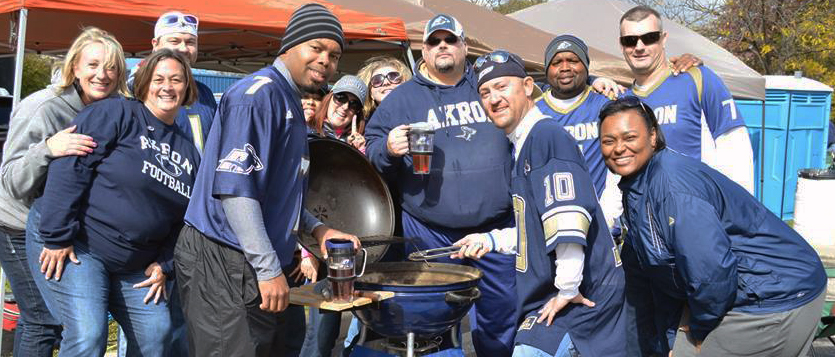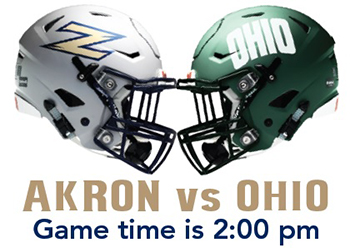 It's a great year to come home to Akron on Saturday, Oct. 3, and watch your Akron Zips take on the Ohio Bobcats at 2 p.m. Consider arriving early on campus to walk the brick pathways from your days here.
Then, get to InfoCision Stadium-Summa Field before kickoff to catch the marching band and the pregame festivities. It's a great year to come home to Akron!
Our special alumni offer to you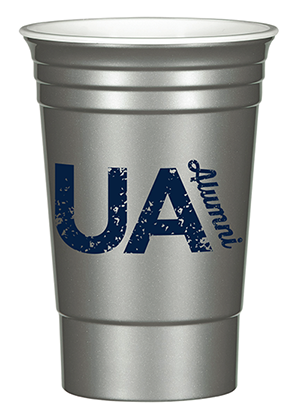 BEFORE THE GAME
Attend the alumni tailgate at ZipsFest, from Noon to 2 p.m., located on Vine Street, between InfoCision Stadium – Summa Field and the Stile Athletics Field House. Attendees will receive a free commemorative UA alumni cup (pictured), food, with soft drinks and beer available, while supplies last.
FOR THE GAME
Purchase a discounted General Admission ticket for just $8, with no additional service fees. Receive a hot dog, chips, and 24 oz. drink, free.
GET YOUR TICKETS
To receive your special alumni offer and watch the Akron Zips take on OU, call the ticket office at 888-99-AKRON (25766) Monday through Friday, 9 a.m. to 5 p.m. and mention the "Alumni Ticket Deal." Or, stop by the Athletics ticket office located at the corner of E. Exchange and S. Union Streets.
Other Homecoming activities
Zips Football: To purchase tickets, alumni should call 1-888-99-AKRON and mention the "Alumni Ticket Deal"
Football parking map
Tuesday, Sept. 29: Sidewalk Chalk Decorating
Chalk your Akron pride from Noon to 1 p.m. outside of the Student Union. Top two designers will receive a gift card.
Thursday, Oct. 1: Akron Pride & Pizza
Student wearing Akron apparel can stop by the Trapezoid Lounge on the 2nd floor of the Student Union from 11:30 a.m. to 1 p.m. for free pizza!
Friday, Oct. 2: Homecoming Dance, 8-11:30 p.m.
The dance will take place in the Student Union Grand Ballroom. Tickets are $12 pre-sale, or $15 at the door. Tickets can be purchased at the Information Center on the 1st floor of the Student Union. There will be food, a live DJ, a photo booth, and the revealing of the 2015 Homecoming King & Queen.
Also see