Faculty and Staff News & Resources
Conference Room Reservation

There are 9 meeting rooms of varying sizes available at Zook. Some are appropriate for committee meetings, and the smaller rooms are good for private meetings with students.
Small meeting rooms - Up to 4 people, whiteboard only, no technology provided
Room 306
Room 310
Room 408
Room 412
Conference rooms
Room 207 - 8 people, whiteboard, projector upon request
Room 226 - 10 people, Smartboard, projector
Room 321 - 10 people, Smartboard, projector
Room 424 - 10 people, Smartboard, projector
Room 434 - 12 people, Smartboard, projector (permission required)
View the schedule and reserve a room using these instructions. These are the same instructions used previously for booking a conference room in Zook.
Note: Due to University policy regarding classroom usage, conference rooms may not be used for classes.
---
Logins and Support

COE Tech Support - (330) 972-5316
Sharepoint - currently undergoing renovation
College Organization & Governance
Faculty Appointment
Student Advising
Research and Grants
Travel
Workshop Proposal Form
Tenure and promotion awarded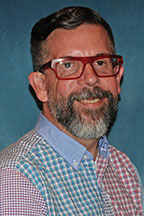 Congratulations to Dr. Gary Holliday, curricular and instructional studies, who has been granted tenure and promotion to associate professor. Holliday joined the UA family in 2011 and teaches in the undergraduate and graduate science education programs.
---
Maguth selected for European Study Tour
Dr. Brad Maguth, curricular and instructional studies, has been selected to participate in a study tour hosted by the University of Pittsburgh's European Studies Center. The study tour, which runs from June 18-24, will visit Brussels, Belgium, to learn about the European Union. Participants will gain first-hand knowledge and experiences to further understanding of the EU and Europe.
Maguth will join undergraduate students, K-12 educators, and university faculty partners from across the nation.
---
Tk20 Support
If you have questions regarding Tk20, please contact us at (330) 972-5316, or by using the Online Help Form.
Walk-in help
Available in Zook 238
Summer hours: Monday-Friday, 8:00 a.m. - 4:30 p.m.
Fall/Spring semester hours: Monday-Thursday, 8:00 a.m. - 6:00 p.m.; Friday 8:00 a.m.-5:00 p.m.
Guides
There are helpful FAQs on our website and tools on Tk20's Help Desk