Visit us on Adult, Military and Transfer Student Visit Day
03/13/2017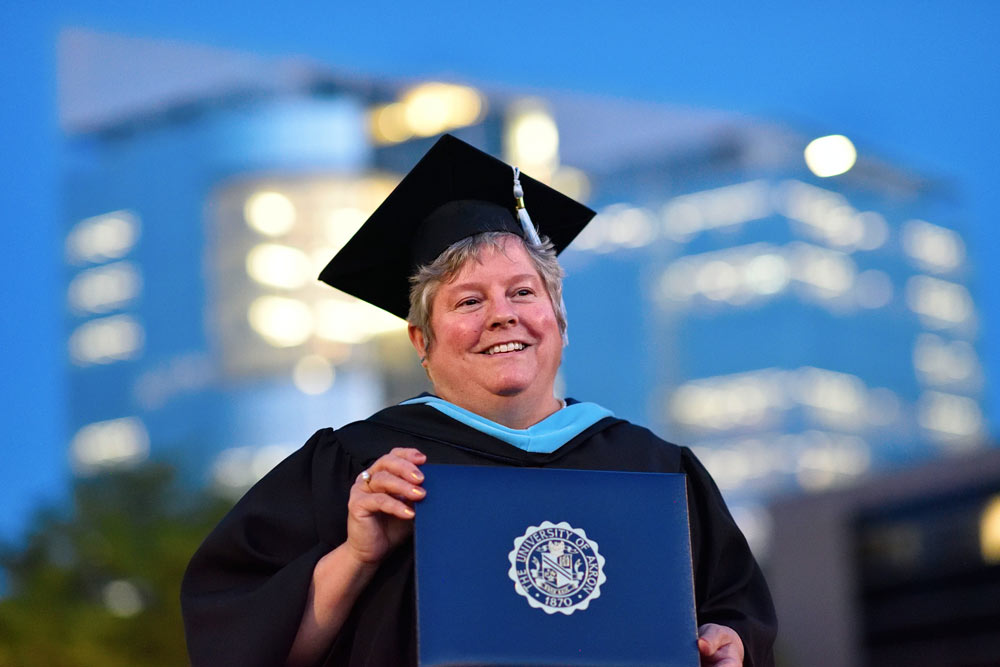 The University of Akron's Adult Focus program is encouraging adults and veterans interested in continuing their education to attend UA's Adult, Military and Transfer Student Visit Day on Saturday, March 18 at 9 a.m. During the event, prospective students will receive a campus tour, financial aid information and an opportunity to consult with an academic advisor.
"We want to remind adults and veterans that it's never too late to go back to college," said Laura Conley, director of UA's Adult Focus. "UA is committed to providing excellent resources to nontraditional students and has many options to choose from when deciding on a future career path."
At the visit day students can meet with faculty members to discuss various degree programs, and they may bring college transcripts to review potential college credit transfers and other scheduling procedures.
UA's Adult Focus is dedicated to helping adult and veteran students succeed by offering resources including academic support, adult-oriented services and programs, scholarship opportunities and an enrichment program to help strengthen reading, writing and math skills.
For more information about UA's Adult Focus, visit http://www.uakron.edu/uaaf/.
Related: