Researcher named one of the nation's top young scientists
06/02/2017

The Blavatnik Family Foundation and the New York Academy of Sciences today announced that Associate Dean of Polymer Science Matthew Becker has been named a finalist for the 2017 Blavatnik National Awards for Young Scientists. The Blavatnik Awards select the most promising scientific researchers aged 42 years and younger at the top academic and research institutions in the U.S. These finalists then become eligible to win the nation's largest unrestricted awards of their kind for early-career scientists and engineers.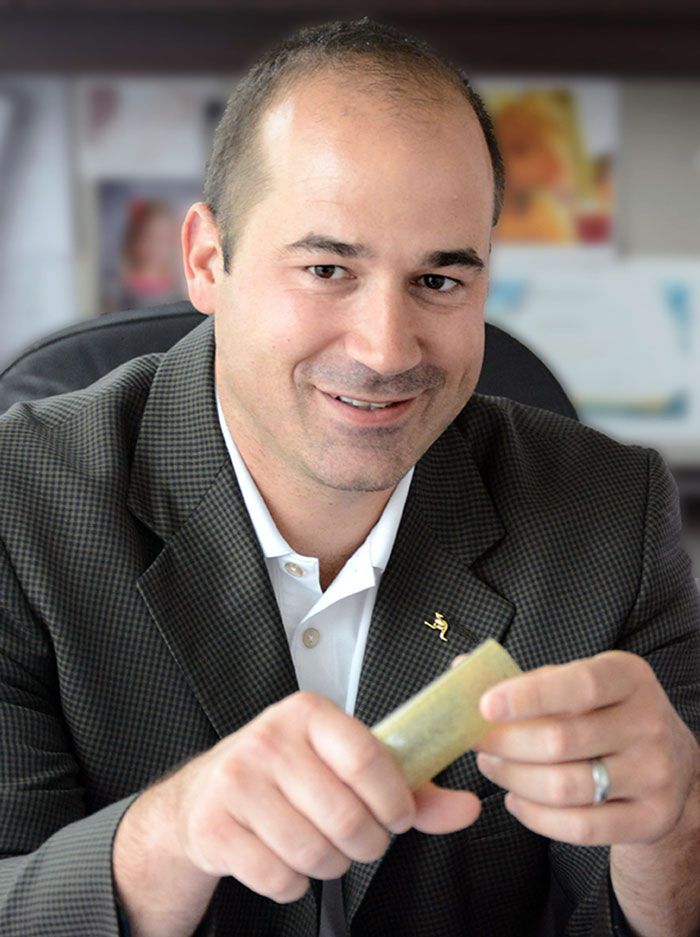 Matthew Becker is the only scientist at an Ohio college or university named as a finalist for the Blavatnik National Awards for Young Scientists.
"I am humbled to be listed among this distinguished group of researchers," said Becker. "This recognition is certainly a reflection on the hard work of my research group and the opportunities afforded me here at The University of Akron."
Becker is the only scientist at an Ohio college or university named as a finalist. Other finalists hail from institutions including Harvard University, the Massachusetts Institute of Technology, Stanford University and the University of Chicago.
"This honor recognizes the groundbreaking research by Dr. Becker and his team that could have far-reaching impacts in a number of areas," said Matthew J. Wilson, president of the University of Akron. "It also demonstrates the University is home to research recognized not only throughout the region, but also the nation. We commend and congratulate Dr. Becker."
Just last year, Becker was named the first holder of the W. Gerald Austen Endowed Chair in Polymer Science and Polymer Engineering at UA.
His research group focuses on applying polymer science to develop new medical devices and regenerative medicine applications. Becker's team is supported by the National Science Foundation, the National Institutes of Health, and multiple industry contracts. It is currently sharing a $6 million grant from the U.S. Army with two other institutions to work on a bone regeneration project expected to lead to ground-breaking limb-salvage techniques.
At a ceremony in September in New York, three winners from the 30 finalists—one each in life sciences, physical sciences & engineering, and chemistry—will be named based on their accomplishments and promise for the future. Each winner will receive a $250,000 award.
Related:
---