THE WILLIAMS HONORS COLLEGE
A TRADITION OF COMMUNITY
BE INSPIRED by your professors and by your high-achieving classmates, who come from a variety of backgrounds and possess broad academic interests and achievements, inside the special intellectual community that is UA's Williams Honors College.
A TRANSFOR­MATIONAL GIFT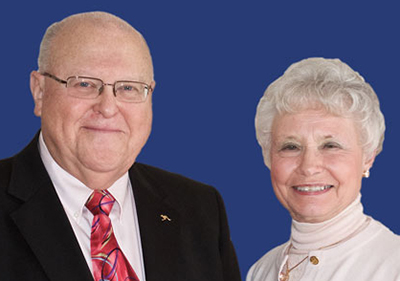 Drs. Gary B. and Pamela S. Williams' cumulative commitment of more than $10 million in giving will help ensure the continued growth and development of the Honors College as a leading destination for highly academically-qualified students.
ONLY HONORS
Our college fosters a sense of community for self-challenged, high-achieving learners through:
honors merit scholarships are $500 and $1,000;
special honors sections of many introductory classes;
honors seminars (Colloquia) for second- through fourth-year students;
faculty advisors in the student's major;
an honors residence with private bathrooms; and
personal academic/career advisors.
2017 Williams Leadership Summit
Doing Great Things: Williams Honors College Graduates Share Their Stories
An all-star cast of recent Williams Honors College graduates will return to campus this summer. Their goal is to challenge incoming Honors students to think beyond their major and to set themselves on a path to "Be the Next Anything!"
All incoming freshmen students are required to attend at least one of the six sessions that are offered. Please visit our registration link to sign up for the program of your choice.
And don't forget to Save the Date for our capstone speech to be held during the New Student Convocation, Friday, August 25, 2017.