MSW Student and Faculty Featured in the Akron Beacon Journal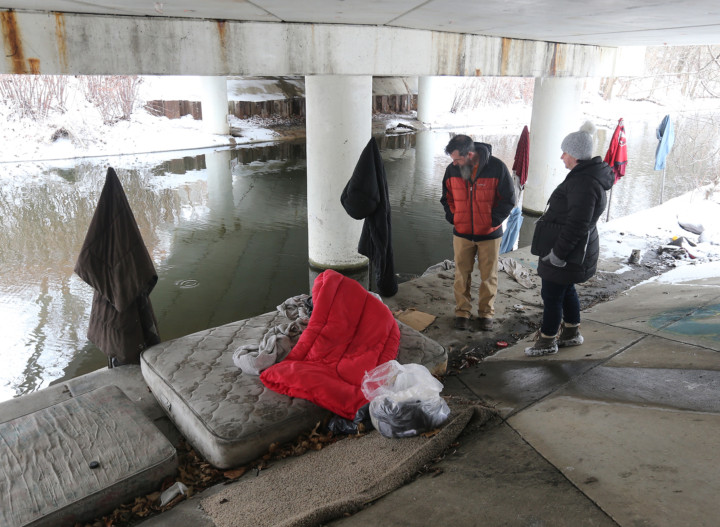 UA MSW student, Mike Harhager, and adjunct professor, Tim Edgar (left in the photo above), were recently featured in a story in the Akron Beacon Journal.
Edgar and Harhager went out to Barberton and Akron and ventured to the places homeless people sleep at night. Beneath an Akron Innerbelt bridge, they surveyed two campsites.
To read the full story, click here.