Video feature: 'Unyieldingly Brave'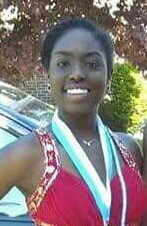 Abigail Watson (inset) is a sophomore majoring in political science.
In fall 2015, Watson wrote a paper about male rape for her English Composition II class. Through her research, she was inspired to make a change and spread awareness about male rape.
Undergraduate Student Government gave her a clear opportunity and the confidence to do just that.
After some advising from a fellow senator, Watson realized that it would be best to focus on both males and females rather than just males. Soon after, the idea for a commercial that would not only inform sexual assault victims about resources available on and near campus but also counteract social stigmas of them as well, gained traction.
Dean of Students Michael Strong was one of the first big supporters of the video. Members of the Rape Crisis Center, ZTV and the brave individuals in the video were also very important in the process of making this video.
---
"Sexual assault victims come in all forms and are not limited to gender or shade," Watson says. "Viewers should understand that sexual assault victims are not alone and there are various resources with the main purpose of being there for them. Victims should seek help and realize that what happened to them doesn't have to define them. This video is a challenge to everyone to not buy into the social stigmas of sexual assault victims such as the ideas that the assault was their fault or that they were and are weak."
---