University of Akron Police Department
We operate around the clock, 365 days a year, providing the campus and adjoining neighborhoods with law-enforcement services that enhance safety and security. Our 34 full-time officers are fully commissioned by the State of Ohio and have law-enforcement authority identical to municipal police officers and sheriff's deputies.
We are here to assist you. Please call us at 330-972-2911 (or 9-1-1 in an emergency) if we may be of service.
---
Contact us
146 Hill St (show on map)
Akron, OH 44325-0402
Phone: 330-972-2911
TTY: 330-972-6238
Fax: 330-972-7772
Email: uapd@uakron.edu (Do not email if you need an officer. Please call instead.)
Police leadership and org chart
Police commendation or complaint
---
Emergencies and tips
IN AN EMERGENCY: Pick up a blue-light emergency phone or call University Police at any hour at 330-972-2911 or 9-1-1.
If you notice something unusual or something that causes you concern, call 330-972-2911 at any hour.
Non-emergency questions may be directed to UAPD at 330-972-2911 or uapd@uakron.edu.
---
SEE IT. REPORT IT. GET REWARDED: You can report a tip anonymously and be eligible for rewards up to $2,000! How to submit a tip anonymously.
The University of Akron Hazing Prevention Policy
---
---
Apply for jobs here: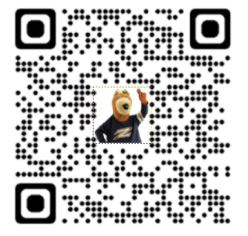 ---
Police services directory
LOST AND FOUND
After checking such places as Bierce Library or the Student Union, which have their own losts and founds, try the main police station (map), where lost and found is open from 9 a.m. to 4 p.m. weekdays
Call 330-972-7135 or e-mail Amber Harrison at amber3@uakron.edu
Items not claimed after 90 days may be donated to charity, destroyed or distributed for departmental use.
Bomb threat: What to do.

Evacuation routes for motorists.

Obtaining an Ohio's drivers license
Help reduce campus thefts
Theft on college campuses is often a crime of opportunity — somebody takes advantage of an unattended cell phone, an unlocked car door or a laptop visible in the window of a parked car.
Please help yourself by taking a moment to secure your belongings:
In the library, if you step away from your table, take your laptop with you.
Lock the door to your residence hall room, even if you leave for only a minute.
In the Rec Center, lock your items in a locker.
In your car, tuck valuables out of sight. Do not leave money, electronics, etc. in view.
Resident students and overnight parkers should move their vehicles every few days.
The University aggressive pursues those caught stealing. Last year, all students who were found responsible for theft were suspended by the University, while nonstudents charged with theft were aggressively sent through the criminal justice system.
UA will continue to do its part to help reduce theft. Please do your part by being thoughtful about how you store your belongings.
---
Our mission
It is the mission of the University of Akron Police Department to protect, serve, and provide safety for a diverse community in order to promote student success. The University of Akron Police Department strives for excellence and legitimacy in pursuit of its mission.
Core values
Integrity: We are committed to maintaining the highest moral standards by embracing the principles of honesty, trust, and courage.
Courage: We conduct ourselves with the highest level of professionalism that earns respect from the University and law enforcement communities. We are committed to doing what is right, even in the face of personal or professional adversity.
Vision: Understanding our past, we seek opportunities to advance ourselves, our department, and our profession.
Fairness: We are committed to treating all people fairly and impartially, and our actions are tempered with reason and civility.
---