Student Services
Accessibility
Students seeking accommodations should contact the office directly to identify the format that will best serve their needs. Accessibility will continue to build upon or already established virtual services which include student programming and also plan to develop our Welcome Back Week and Disability Awareness Week events in a way so that students and campus colleagues may participate both in person and virtually.
See also:
Contact:
TCC (main number - 330 972 7928 and individual numbers)
Bookstore
The bookstores in the Student Union and Polsky will follow CDC guidelines for social distancing to keep customers and employees safe, including a limit on the number of customers permitted in the store at one time.
The bookstores request thatall textbook orders be placed through the website and shipped directly to you. Bookstore personnel are committed to processing orders in the store and shipping to everyone within 24 hours.
How do you find the books you need? Please follow the link in My Akron from your course schedule, "view my textbooks". This link will give you the quickest access to the books required for your courses.
Counseling
Mental health support services continue virtually.
Psychologists and interns will be in offices on staggered time schedules to offer telepsychology clinical services. Services include individual counseling, online structured group counseling, consultation, and outreach.
Any in-person meetings will be scheduled on an emergency service basis, will follow social distancing rules and PPE use, and be conducted by appointment only.
Students contact counseling services by calling the office number 330-972-7082. Students may leave a voicemail message and the office administrator will call them back shortly. If a student is seeking counseling services especially for the first time, they will follow instructions to leave their name, phone number and student ID number.
More:
Emergency text messaging
Students, faculty and staff can sign up for UA's free Z-Alert text-messaging service. Text messages will be sent when campus closes or when a situation arises that immediately affects safety. More information.
Fraternity and sorority life
The fraternity and sorority life community is excited to welcome back members and will host events to introduce themselves to all interested in discovering what these chapters have to offer in for leadership, scholarship, service, sisterhood and brotherhood. While some of these events will be virtual, there will be opportunities to meet individual chapters through in-person activities.
Help a Zip
A great resource is the Help-A-Zip Referral Form. This quick online form allows you to categorize your questions or concerns as Academic, Personal/Social, Tuition/Fees, Emergency Assistance, or ZipsTech.
A member of the ZipAssist team will work alongside you to provide resources and guidance. The staff is available in Simmons Hall, Room 120, by appointment and can be arranged by calling 330-972-7272 or emailing uazipassist@uakron.edu.
Online learning
If you have questions or concerns related to online learning, resources, and strategies for learning this semester. More information.
Student organizations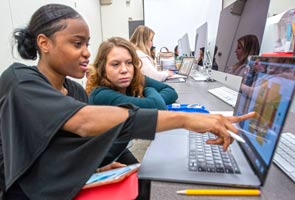 Student leaders and UA staff are excited to bring Zips together to discover what student organizations are available to participate in, introduce you to the award-winning fraternity and sorority life community and discover community partners looking to welcome Zips in volunteering and service opportunities.
The student-led programming board, Zips Programming Network (ZPN), will offer such activities as bingo, movies, game shows and DIY face coverings.
More:
Student Union, The Jean Hower Taber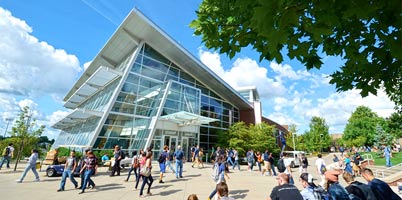 The living room of campus, The Jean Hower Taber Student Union is now open and once again a hub of activity.
While the facility may physically look different this fall semester, most of the amenities you value remain available.
While following guidance from the state of Ohio and the Centers for Disease Control and Prevention (CDC), a variety of modifications have occurred:
Modifications to entrances and exits for traffic flow
Placing of directional and safety signage
Additional cleaning of the facility and furnishings
Additional student spaces have been designed to provide small group study rooms
Some meeting spaces have been altered to assist with the academic needs of the University
Seating has been rearranged to provide social distanced options
Offices have received plexiglass barriers and necessary sanitization supplies
Additional hand sanitizer stations have been placed throughout the building
Please adhere to all posted guidelines and expectations, such as social distancing, facial coverings and visits by appointment.
Department of Student Life staff are available by appointment and offices such as the Administration Desk/Information Center will be open for drop in service needs. The offices of the SOuRCe and Fraternity & Sorority Life will be available by appointment.
Roo Lounge (game room) is open with increased sanitation measures. Communal items such as pool cues, gaming controllers and bowling balls are available for use. Upon arrival, students will check in for availability based on space capacity with waitlist and call back service included.
Docu-Zip is open daily 8 a.m. to 5 p.m. with limited capacity due to special design. All services are available, including printing and course packet pickup.
There are many places to eat within the Student Union and with expanded pick-up or ordering options, grabbing a quick bite is easier than ever! Please see the Dining Services website for updated information.
Career Services is meeting with students via virtual appointments, which can be arranged by contacting 330-972-7747 or career@uakron.edu. Student employment credentialing appointments are scheduled in advance.
Dean of Students office will be open for appointments and virtual meetings. Students needing immediate support should call 330-972-6048.
PNC Bank will be open daily and meet with patrons by appointment. With convenient options such as Virtual Wallet, campus ATM machines and a local branch office just steps from the Student Union, banking on campus is convenient and easy. See PNC's website for more details.
University Bookstore is open with limited capacity due to social distancing. With added conveniences and options, orders such as rentals, pre-owned materials, University apparel and school supplies can be placed online. A variety of options, such as curbside pick-up and express shipping, are available.
Parking
PARKING PERMITS
On Tuesday, Sept. 1, student and employee parking permits will be available at akron.thepermitstore.com. Just sign in with your student or employee ID number, and you will be shown the parking permit(s) for which you have been pre-approved. Be sure to read the description of each permit carefully before making your selection.
Visitor parking permits will also be available beginning on Tuesday, Sept. 1, at akronguest.thepermitstore.com.
University parking permits will now be e-permits instead of the traditional hangtags. This means that your license plate will become your parking permit, and you will no longer have to pick up a physical permit or wait to receive one by mail. You will be able to register more than one license plate, and our computer systems will instantly know that your vehicles are permitted to park on campus.
Tickets will not be written for lack of a permit until Monday, Sept. 14, however all other parking regulations must continue to be observed.
Additional information can be found at www.uakron.edu/parking. Questions can be directed to Parking & Transportation Services, at parking@uakron.edu or 330-972-7213.
SHUTTLE SERVICE
The route and hours of operation for the Roo Express shuttle service are unchanged, with buses running a loop around campus and adjoining neighborhoods from 7:30 a.m. until 11 p.m. Monday through Thursday, and from 7:30 a.m. until 9 p.m. on Fridays. The weekend route will operate from 11 a.m. through 9 p.m. on Saturdays and Sundays.
The METRO RTA DASH route and hours of operation also remain unchanged, with the DASH running from 7 a.m. until 11 p.m. Monday through Friday. The frequency of the DASH route has been reduced, with a bus leaving METRO's RKP Transit Center every 30 minutes, so please plan your trip accordingly. Also note that DASH buses are not currently appearing on any real-time transit maps; an announcement will be made when this issue has been resolved.
Passengers will be required to wear a mask to board and ride all Roo Express and DASH buses.
All Roo Express buses will make a brief stop along the route each hour so that drivers can disinfect high-touch surfaces. To enable social distancing, all public transit is currently required to limit bus capacity to 50% of the previous total. Signs have been installed on each Roo Express bus to close every other seat. Please be aware that limited seating may cause a bus to be full during periods of peak demand. Those who have alternative transportation options are encouraged to use them to reserve bus seating for those in greatest need.
Additional information can be found at www.uakron.edu/parking. Questions can be directed to Parking & Transportation Services, at parking@uakron.edu or 330-972-7213.
Title IX
Any student, faculty or staff member with questions or concerns about the applicable University policies or who believes that he or she has been the victim of sex discrimination, sexual harassment or sexual violence is encouraged to contact The University of Akron's Title IX coordinator. Resources and help are available.
Transcripts
What if I need a transcript?
Through the Student Center in My Akron, students have 24/7 access to an unofficial transcript. Students can request an official transcript via Parchment Exchange. Beginning the week of July 6, in-person Rapid Requests for official transcripts will resume in Simmons Hall – appointments are preferred and can be arranged by calling 330-972-8300. For more information, please visit the Office of the University Registrar online.
We encourage the campus community to regularly visit the Return to Campus website for updated information. Announcements related to the Return to Campus will continue to be shared on official University social media channels and through the UA Mobile App.
Tuition
How can I pay my tuition bill?
Students who have questions about their bill, need to make a payment, or wish to arrange a payment plan are encouraged to contact Student Accounts by emailing cashier@uakron.edu. Check or cash payments can to be made through the secured dropbox in the Simmons Hall entrance. Beginning in July, families who wish to meet with a staff member can do so by arranging an appointment through 330-972-5100. More information can be found at online at the Office of Student Accounts.
See also:
Veterans
The Military Services Center is open 8 a.m. to 4:30 p.m. in Room 305 of Simmons Hall. Students and families are asked to arrange an appointment by contacting 330-972-7838 or veterans@uakron.edu.
Zip Card
What if I need a Zip Card?
The Zip Card office is open for in person services in room 103 of Simmons Hall, with social distancing and in adherence with University protocols. There is now an online option available for new students to obtain their first Zip Card. New students have been emailed an invitation to upload a photo for their Zip Card. Visit the Zip Card website for more information.