Student Services
Accessibility
Students seeking accommodations should contact the office directly to identify the format that will best serve their needs. Accessibility will continue to build upon or already established virtual services which include student programming and also plan to develop our Welcome Back Week and Disability Awareness Week events in a way so that students and campus colleagues may participate both in person and virtually.
See also:
Contact:
Bookstore
The bookstores in the Student Union and Polsky will reopen Aug. 3. Both locations will follow CDC guidelines for social distancing to keep customers and employees safe, including a limit on the number of customers permitted in the store at one time.
The bookstores request that all textbook orders be placed through the website and shipped directly to you. Bookstore personnel are committed to processing orders in the store and shipping to everyone within 24 hours.
How do you find the books you need? Please follow the link in My Akron from your course schedule, "view my textbooks". This link will give you the quickest access to the books required for your courses.
Counseling
Mental health support services continue virtually.
Psychologists and interns will be in offices on staggered time schedules to offer telepsychology clinical services. Services include individual counseling, online structured group counseling, consultation, and outreach.
Any in-person meetings will be scheduled on an emergency service basis, will follow social distancing rules and PPE use, and be conducted by appointment only.
Students contact counseling services by calling the office number 330-972-7082. Students may leave a voicemail message and the office administrator will call them back shortly. If a student is seeking counseling services especially for the first time, they will follow instructions to leave their name, phone number and student ID number.
More:
Fraternity and sorority life
The fraternity and sorority life community is excited to welcome back members and will host events to introduce themselves to all interested in discovering what these chapters have to offer in for leadership, scholarship, service, sisterhood and brotherhood. While some of these events will be virtual, there will be opportunities to meet individual chapters through in-person activities.
Help a Zip
A great resource is the Help-A-Zip Referral Form. This quick online form allows you to categorize your questions or concerns as Academic, Personal/Social, Tuition/Fees, Emergency Assistance, or ZipsTech.
A member of the ZipAssist team will work alongside you to provide resources and guidance. The staff is available in Simmons Hall, Room 120, by appointment and can be arranged by calling 330-972-7272 or emailing uazipassist@uakron.edu.
Student organizations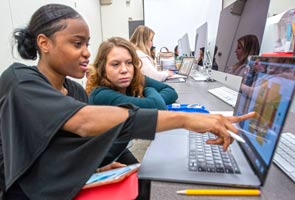 Student leaders and UA staff are excited to bring Zips together to discover what student organizations are available to participate in, introduce you to the award-winning fraternity and sorority life community and discover community partners looking to welcome Zips in volunteering and service opportunities.
The student-led programming board, Zips Programming Network (ZPN), will offer such activities as bingo, movies, game shows and DIY face coverings.
More:
Student Union, The Jean Hower Taber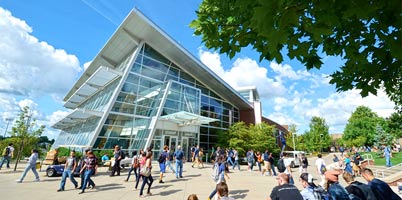 Adhering to the health guidelines issued by the state and the Centers for Disease Control and Prevention, we are preparing to reopen the Jean Hower Taber Student Union on Aug. 3. Dining areas, lounge spaces, the campus bookstore and the bank will be ready to welcome you that day.
The Roo Lounge (game room) with bowling, billiards and gaming will reopen Aug. 14.
Parking
Parking permits
University parking permits will now be electronic, rather than physical hangtags. Students will request their e-permits online, and will provide information about their vehicle(s) as part of the application process. This will eliminate the need for in-person office visits to pick up a permit. The e-permit application will be live by late August, and an announcement that it is accepting applications will be made at that time. The campus community is encouraged to visit Parking Services online for up-to-date information.
Transcripts
What if I need a transcript?
Through the Student Center in My Akron, students have 24/7 access to an unofficial transcript. Students can request an official transcript via Parchment Exchange. Beginning the week of July 6, in-person Rapid Requests for official transcripts will resume in Simmons Hall – appointments are preferred and can be arranged by calling 330-972-8300. For more information, please visit the Office of the University Registrar online.
We encourage the campus community to regularly visit the Return to Campus website for updated information. Announcements related to the Return to Campus will continue to be shared on official University social media channels and through the UA Mobile App.
Tuition
How can I pay my tuition bill?
Students who have questions about their bill, need to make a payment, or wish to arrange a payment plan are encouraged to contact Student Accounts by emailing cashier@uakron.edu. Check or cash payments can to be made through the secured dropbox in the Simmons Hall entrance. Beginning in July, families who wish to meet with a staff member can do so by arranging an appointment through 330-972-5100. More information can be found at online at the Office of Student Accounts.
See also:
Veterans
The Military Services Center is open 8 a.m. to 4:30 p.m. in Room 305 of Simmons Hall. Students and families are asked to arrange an appointment by contacting 330-972-7838 or veterans@uakron.edu.
Zip Card
What if I need a Zip Card?
If you need a replacement card for immediate use, you are encouraged to email zipcard@uakron.edu to arrange an appointment. In-person services will soon resume in Simmons Hall, with social distancing and in adherence with University protocols. To adhere to health and safety guidelines, the process for obtaining a new Zip Card is being revised. An announcement related to the process for incoming students to obtain Zip Cards will be shared in the next few weeks. Visit the Zip Card website for more information.