Clinics and Workshops
ACA Adaptive Paddling Workshop
Friday, March 22 & Saturday, March 23
Student Recreation and Wellness Center
Price: $275
At the core of the ACA Adaptive Program, Adaptive Paddling Workshops (APWs) provide the information necessary to seamlessly integrate individuals with physical disabilities into outdoor recreation programs in the context of paddlesports. These workshops are designed to provide instructors, outfitters, recreation program providers, and rehabilitation professionals with the information they need to integrate paddlers with disabilities into programs.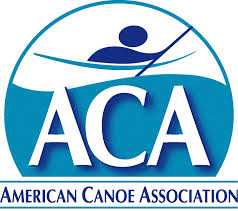 Under the Americans With Disabilities Act of 1990, a person may not be excluded from a program just because they have a disability. Program providers need to be prepared to integrate persons with disabilities into existing programs. To this end, APWs have a three-fold purpose:
Provide ACA instructors an opportunity to earn the Adaptive Paddling Instructor Endorsement
Provide non-ACA instructors an opportunity to earn the ACA Certificate of Completion
Provide a skills course for individuals with disabilities
The 2-day APW format is designed for existing paddlesports programs that (1) do not need a review of basic paddling skills for Endorsement Candidates (EC), and (2) have the ability to offer instruction out outings to participants with disabilities after the APW.
Further, APWs focus on five key topics:
Language, Etiquette and Interaction
The Legal Context
Cultivating Seamless Integration
Adaptive Outfitting Concepts and Goals
Mechanics of Adaptive Outfitting for Paddlesports
Finally, APW instruction includes:
How to compensate for a paddler's loss of function due to disability
Adaptation techniques for equipment and instruction
How to focus on the paddler's ability
Accessibility of programs and facilities
As a component of instructional design, APWs involve hands-on learning in both a classroom and in calm, protected waters.
Please visit the ACA APW website or contact Jon Dent at 330-972-7357 or jdent1@uakron.edu for any additional information.
Comments
Have a good idea? Consider emailing a suggestion you want us to know about. We would be happy to organize a program upon request that targets your interests or helps meet your training/certification needs. Common clinics and workshops we host include:
American Canoe Association (ACA) Level 1 Kayak Instruction
ACA Level 1 Kayak Instructor Certification Workshop
ACA Adaptive Paddling Workshop
American Red Cross (ARC) First Aid/CPR/AED
ARC Wilderness and Remote First Aid
Introduction to Top Rope Belay (check in at the rock wall)
Introduction to Lead Climbing