Affirming Our Promises — Strategic Planning Initiative
11/05/2019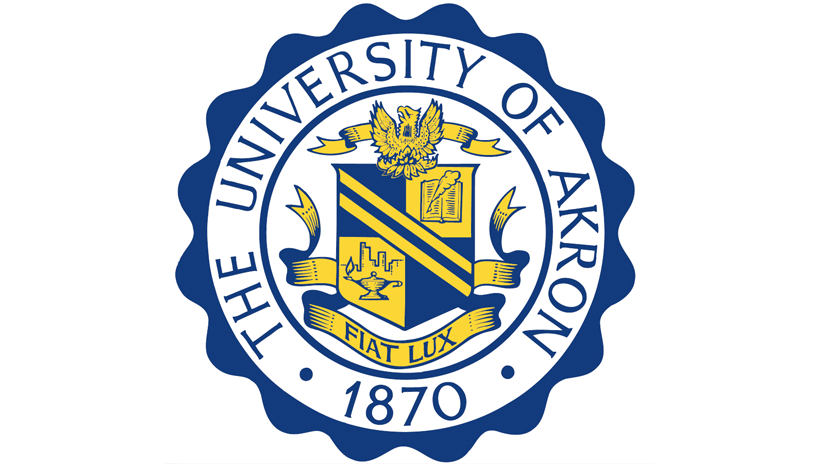 Affirming Our Promises
Strategic Planning Initiative
Prepared Remarks · November 5, 2019 · Student Union Ballroom
Gary L. Miller · President, The University of Akron
Good afternoon!
Welcome to the opening of The University of Akron Affirming Our Promises strategic planning process.
We approach our 150th year poised to begin a process of collaboration, creativity and renewal.
Before I go further, let me make a few introductions and acknowledge the key leaders of this process.
It is my great pleasure to introduce to you the Interim Executive Vice President and Provost, Dr. Joe Urgo.
I consider it a great honor to work with Joe again. As you get to know him, I am sure you will come to share my respect for his deep experience, his commitment to higher education and his collaborative spirit.
We are joined this afternoon by members of The University of Akron Board of Trustees:
Taylor Bennington
Andrew Adolph
[other]
[other]
I have talked with dozens of faculty and staff over the past three or four weeks. And I am encouraged and impressed by their desire to work together to advance the promises of The University of Akron.
As evidence of this, a large number of our colleagues have agreed to take on the added responsibilities and tasks associated with important leadership roles in the Affirming Our Promises planning process.
Dr. Steve Ash, chair of the Department of Management in the College of Business Administration will chair the Strategic Work Group.
This group will take a broad view of the University and recommend a selected set of themes and programs for us to grow over the next three to five years.
You received a handout as you entered this ballroom. On it you will see listed our other colleagues who have agreed to join Steve in this important group.
Mr. Bill Kraus, Associate Vice President for Enrollment Management, has agreed to take on the critical role of chairing the Enrollment Work Group.
It will be the job of this group to develop a comprehensive, opportunity-based, enrollment strategy: a strategy that holds true to our urban roots, recruits all kinds of learners and increases our retention, persistence and graduation rates.
Colleagues who will join Bill in this important work also are listed on the handout.
The University Council - chaired by Ruth Nine Duff, Senior Business Analyst in the College of Applied Science and Technology - will serve as the key shared-governance group in this planning process.
The University Council Executive Committee will work with former Interim President John Green to develop ideas from the second revision of the three-year plans, which are to be sent to the Provost on November 11.
Many of you will have opportunities to make important contributions to the development of the strategic plan.
There is a detailed description of the process online. If you look on your handout, you will see the URL for the website, which will be updated as the process proceeds.
---
We have a great opportunity before us. It is an opportunity we must seize.
This University is complex, diverse and vitally important to the people and economy of this region.
This University requires a well-developed plan to run efficiently and productively, and that is what we are going to deliver.
We must have a plan that:
Reinforces and supports our mission as an urban research university;
Holds true to our commitment to the success of all students (undergraduate, graduate and all others);
Emphasizes our academic strengths and establishes a select number of prioritized goals linked to the financial model;
Includes a holistic enrollment strategy to encompass all types of students throughout the University;
Focuses and expands University engagement activities;
Is grounded in data and predictive analytics;
Operates on a time horizon commensurate with our financial realities;
Adopts needed efficiencies and reductions, particularly in the short term; and,
A plan that is ready for deployment in fall 2020.
The foundation of our plan for the future must be based on what inspires us:
We are inspired by our people.
Our faculty and staff, many of whom are here today.
Our students who trust us to guide them, to prepare them, and to encourage them to achieve their ambitions and to lead lives of significance.
Our alumni who live the inspiration of this University every day.
The people of this great community who have supported this University for 150 years.
We are inspired by our place.
We were born of a great American city and are forever linked to it.
Our growth is a result of the close relationship we have had with the business and non-profit community in this region of Ohio.
We are literally set upon a hilltop, as is appropriate for a place of education and enlightenment.
And, most especially, we are inspired by our promises.
We promise and deliver a world-class education.
We promise and deliver the new knowledge that is so important to the human condition.
We promise and deliver the service that keeps this community strong.
And, we deliver on the promises we make to each other as colleagues of this great University.
Thank you for coming. I invite you to socialize and enjoy the refreshments.
While you are here, let those of us in the work groups and in the administration know your thoughts for the future.
I look forward to this great journey we will take together.
Go Zips!
President Gary L. Miller kicked off the strategic planning process Nov. 5 with brief remarks in the Jean Hower Taber Student Union.
More about President Gary L. Miller