Honoring our past and looking forward to our future
09/21/2020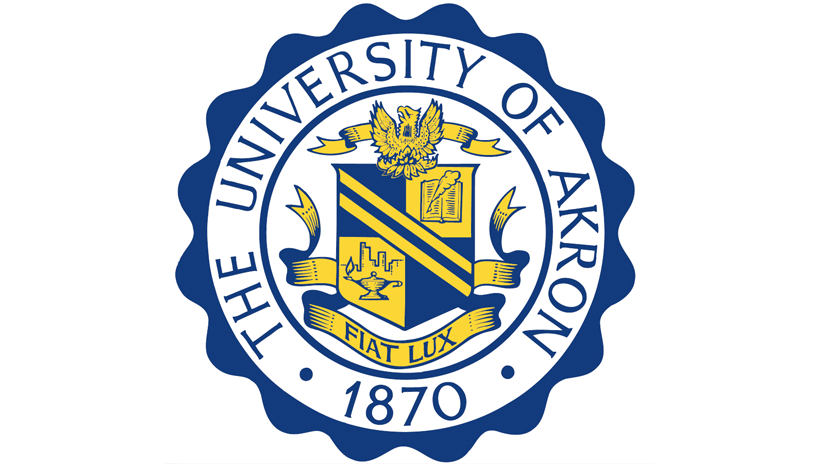 Honoring our past and looking forward to our future
On the evening of October 10th, nearly 400 separate gatherings will be held by alumni and friends at locations across the country and around the world to celebrate the 150-year anniversary of The University of Akron. Georgia and I, along with some current UA students, will visit a number of those virtually. The event will kick off our sesquicentennial celebration of this great university.
What we will celebrate is fifteen decades of commitment to making and keeping promises to learning, to service and to the great City of Akron, which has nurtured the University from the beginning. We will also celebrate an uncommon resilience and determination to endure through difficulty and, from that determination, become even better. And, most importantly, we will celebrate the future.
Since March, the University has been buffeted by an extraordinarily difficult time in our history. As I write today, because of a global pandemic and the associated social and economic challenges, our students, faculty and staff operate in an environment never foreseen, never experienced and, in many, many ways, very challenging to manage. Every day brings a new obstacle to overcome.
There have been extremely difficult sacrifices made across our campus. Of necessity, we had to reduce the number of employees and trim expenses throughout the entire University. We had to reorganize, refashion our outreach to the community and learn how to interact with one another in unfamiliar ways. Nearly everything we considered routine has been changed in some way. And, even as we tire of our trials, we need to prepare for a spring semester that is likely to look much like the fall, with a mix of in-person and remote learning.
Unfortunately, because of the pandemic we also interrupted our strategic planning process, which had produced an exciting early draft plan.
One of the lessons learned from the COVID situation is the need to sharpen the connection between the University mission and the circumstances and dynamics of Akron and the region.
As we begin planning for the spring semester, I would also urge us to look beyond. I have asked the provost to restart the strategic planning process by first engaging the University community in a discussion of the University mission as an opportunity university and, then, in the development of a clear strategy of growth and success within our five-college model.
Over the past year, I have expressed an interest in having discussions and plans in a number of areas related to our mission and strategy. I list some of these below for consideration by the various planning groups in the coming months.
How can we ensure every student is given a chance to succeed and make The University of Akron a national model as an opportunity university?
How will we leverage the great work now being conducted by the Racial Equality and Social Justice Working Group into real investments to increasing diversity and understanding among the faculty, staff and student body?
As we continue our preeminence in STEM and social science fields, how do we best coordinate, collaborate and build partnerships within and outside the University to vastly expand the arts, music, dance and literature into a nurturing, supportive and central educational force in this community? A deep understanding of the human condition is not possible in the absence of these.
What is our strategy to increase our research productivity and capacity and support innovative faculty and staff?
How will we vastly increase our share of Ohio students choosing to come to The University of Akron?
How can this University become a national model for providing low-cost, high-impact college degrees to returning adult students?
What will be our strategy to fully support the recovery of the City of Akron from the devastating economic downturn of the pandemic?
What is our position as a world-class innovator in higher education?
These are ambitious questions, but they are already deeply rooted in the previous achievements of this University. Turning again to these questions now helps us move through not only the current pandemic, but to support the great creativity we will need for the next 150 years.
I very much look forward to the future with all of you.
We are Akron. We rise together.

Gary L. Miller
President
The University of Akron