Please go to this link, and for the question "What Type of Program", please click the button under "Certificate-Seeking and Special Students": https://uakron.edu/admissions/undergraduate/who-are-you/other/. (see image below)

Next, SCROLL DOWN and click the blue "Sign Up" link at the bottom of the screen. (see image below)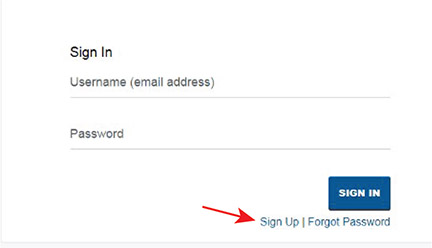 Create a password that is 8 letters and contains a combination of letters and numbers.
Select "UNDERGRADUATE" > Select "SUMMER 2021" for the term.
For Student Type, select "Special - You are seeking a standalone certificate program or special short term..." (see image below).

For Campus, choose "The University of Akron, Main Campus, Akron, Ohio".
For Degree, choose "Non-Degree".
For Enrollment Status, choose "Part-Time".
You WILL RECEIVE A FEE WAIVER, so click YES for the question: "Do you meet any of the following indicators...for an application fee waiver?" (see image below)
NOTE regarding FEE WAIVER - Laurel Lohrey has already submitted the actual fee waiver document for you, so you will not need to do that step.
NOTE: Do NOT pay an application fee! - If you get an automated email asking you to, DO NOT PAY IT!. We will use the waiver instead.
If you have any questions, please email us: polymerreu@uakron.edu