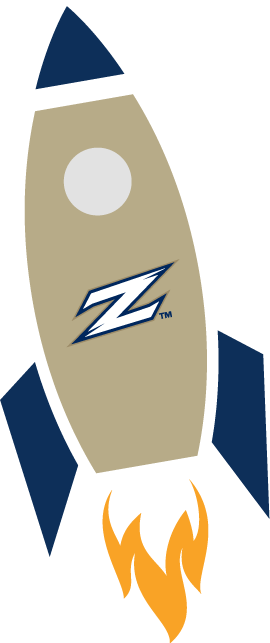 New Roo Experience is the launch pad to your life as a Zip. Much of it will be in person. You'll get to know campus, set your schedule and meet your academic advisor and others who are dedicated to your success.
Along the way, we have fun planned for you and your classmates as well. It's going to be a great summer and an even better fall.
Here's what's planned for YOUR experience: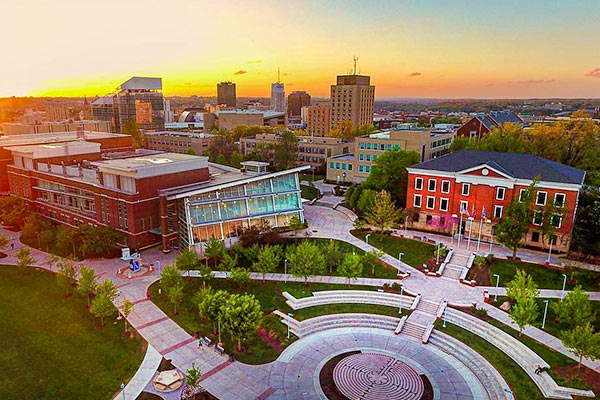 FIRST THINGS FIRST
Confirm your enrollment
If you have yet to confirm, you can light the fuse to your New Roo Experience by confirming your enrollment today. Have a question? Call us at 330-972-7100, text to 330-574-7727 or write to admissions@uakron.edu.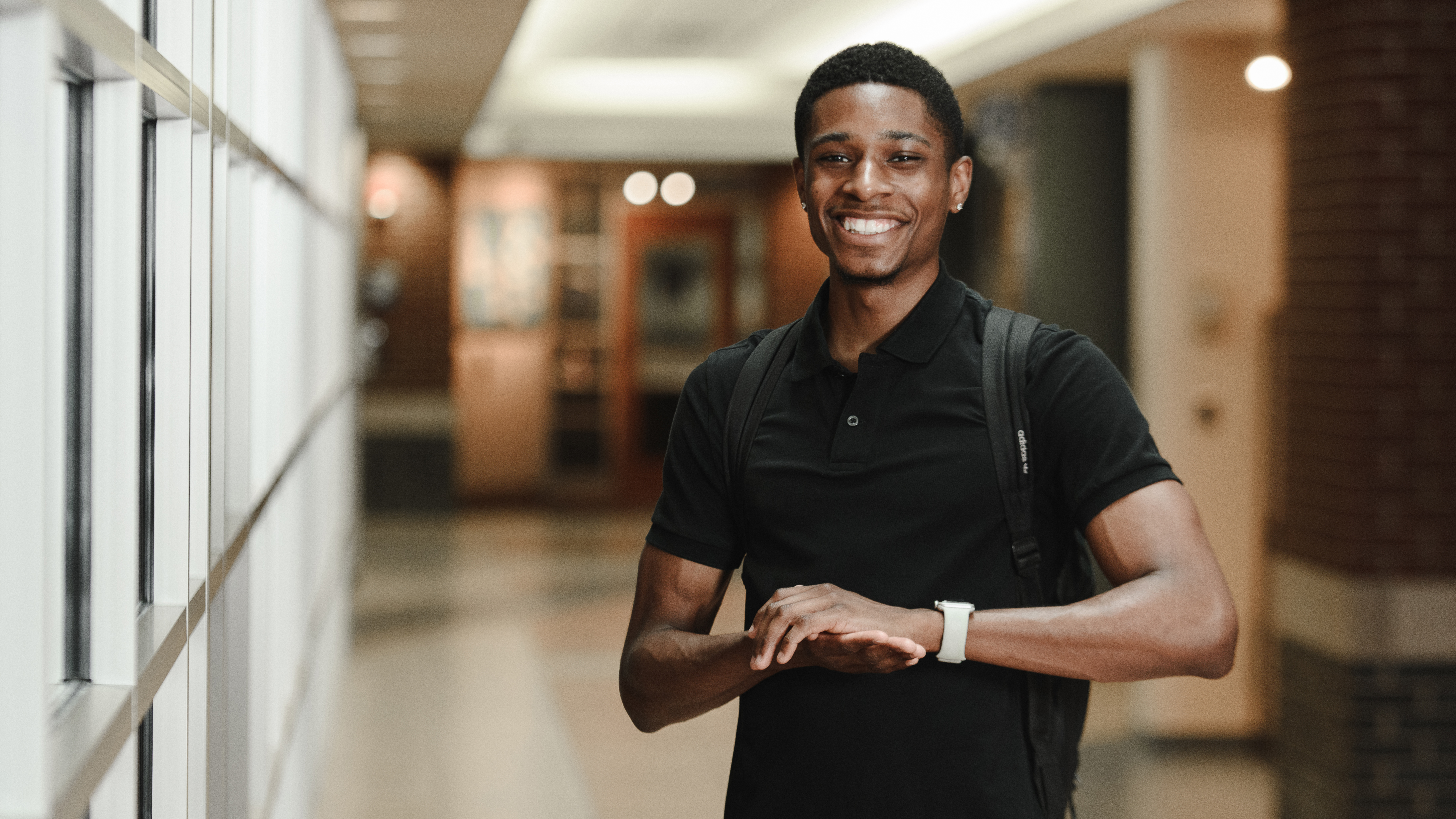 CONTINUING THROUGH SUMMER
New Roo Virtual Advising Session
Here you will meet one-on-one with your academic advisor to discuss what you want to achieve in college, set your fall course schedule and connect with your college. Look for details in your University inbox.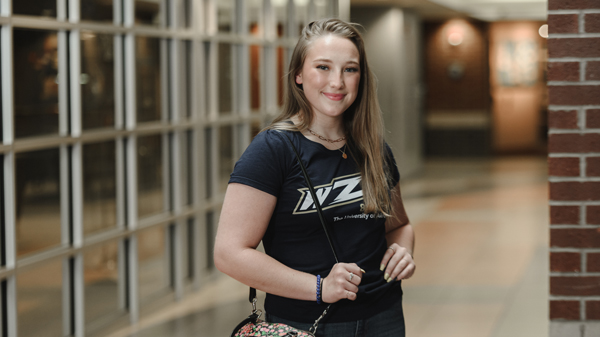 JUNE, JULY, AUGUST
New Roo Orientation Day
New Roo Orientation is your day to get familiar with campus, meet other new students, explore our 300+ student organizations and get connected to important resources. You'll also receive your student ID, called a Zip Card, and your exclusive freshman class T-shirt.
While it's our goal to safely welcome New Roos to campus this summer for New Roo Orientation Day, we also understand you may feel more comfortable attending your orientation virtually. That's why we're offering you the option to choose your experience—on-campus or virtual. Details will be sent by email.
FEATURED
WHY YOU SHOULD ATTEND
NEW STUDENT ORIENTATION
MEET SOME OF YOUR
ORIENTATION LEADERS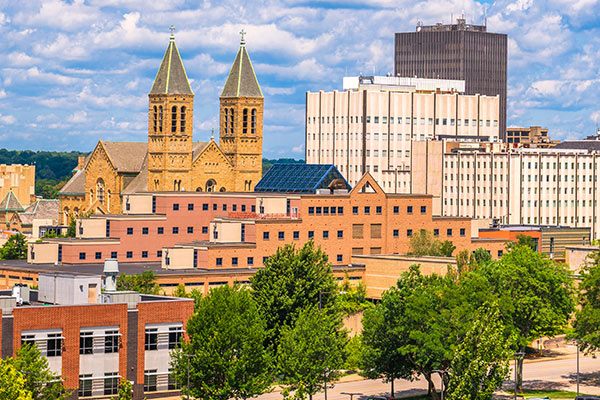 SUMMER
Unlock Akron
Optional: Current Zips will lead small groups of new students through an adventure in downtown Akron. You'll get the lowdown on our walkable city while meeting other students.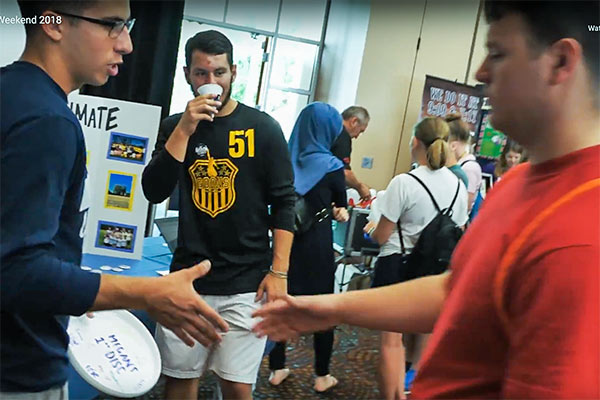 AUG. 16 THROUGH MID-SEPTEMBER
Weeks of Welcome
We have six weeks of special activities planned to welcome you to campus and get you connected to whatever interests you: your area of study, the arts, athletics, science, music, leadership, service and more. A full calendar will be released in August.
FRIDAY, AUG. 20
New Roo Convocation
It's the official kickoff to college, where you'll meet more Zips, participate in campus traditions and bond with your UA community.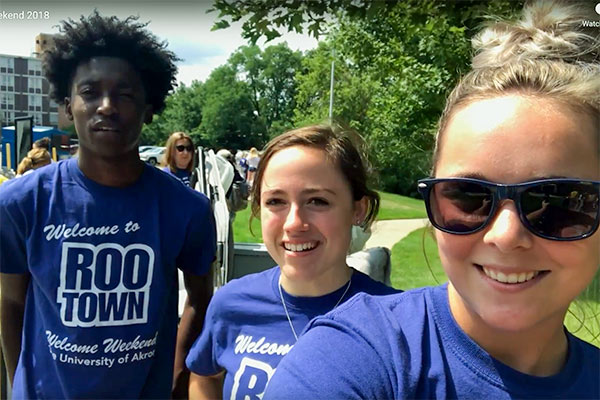 AUG. 21-22
New Roo Weekend
The weekend before classes start, campus is yours. You and the other members of your troop will go through two day of games, give-aways and sessions designed to get you ready to for day one and to rise through the rest of your college experience.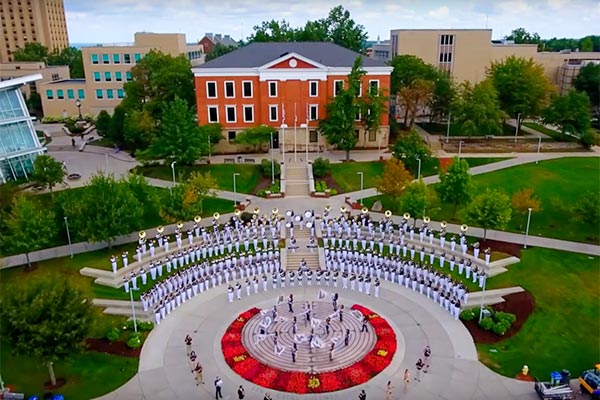 MONDAY, AUG. 23
First day of class
You got this: First day of college. No awkward photos of you in the driveway while the bus waits—promise!
We'll have welcome tables across campus with people who know all about UA; ask them anything.

Roo to-do list
 FINANCIAL ASSISTANCE
If you have questions or concerns about finances, contact the Office of Student Financial Aid at 330-972-7032 or 1-800-621-3847. Affording the semester.
 COMPLETE THE FAFSA
If you haven't already, complete the Free Application for Federal Student Aid or FAFSA to be considered for federal and state grants, federal work-study, and federal loans. Our school code is 003123. How to apply for FAFSA.
 APPLY FOR HOUSING
Living on campus provides so many academic and social benefits. Explore our award-winning residence halls. How to apply for housing.
 DOWNLOAD UA's MOBILE APP
It will quickly become the hub of your digital campus life, with information about classes, grades, lab availability, shuttle schedules, campus events and more. Free! Download today.
 JOBS ON CAMPUS
A great way to get involved on campus, meet people and earn money at the same time.
 FOLLOW US ON SOCIAL
When sharing, use #OfficialZip!
QUESTIONS?
Contact New Student Orientation at 330-972-2622 or nso@uakron.edu.