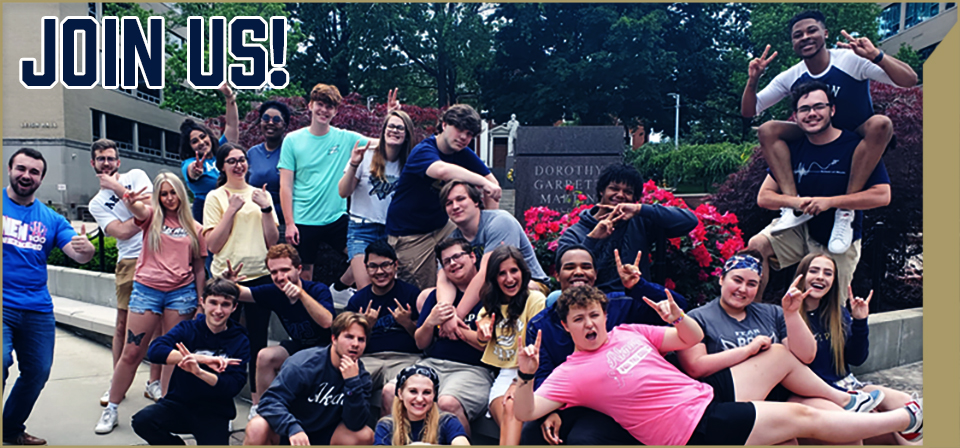 Work with Orientation!
Our office coordinates many programs that need enthusiastic student leaders who love to share their experience, UA pride, and help others! Check this page during the time periods listed to find out more about our unique opportunities and learn more about our student positions from our past and current leaders.
ORIENTATION LEADER
Hiring Period: January to March
Position Period: May to August
Spend a summer welcoming new students to UA's campus, sharing your pride for being a Zip, and gain valuable leadership experience. This paid opportunity is more than just a job, it's an experience that helps shape your time at Akron and gives you life-lasting memories and friendships.
Application has closed

New ROO WEEKEND LEADER
Hiring Period: February to April
Position Period: End of August
A short leadership opportunity with big impact, being a New Roo Weekend Leader lets you connect with incoming students over a weekend and help get them acclimated to campus. This paid opportunity lasts the weekend right before classes start in the fall and is filled with fun events.
---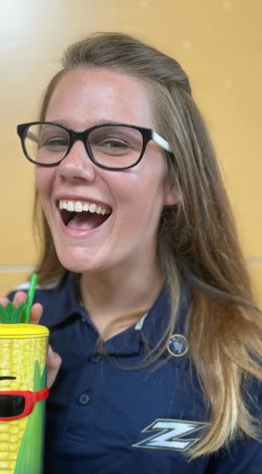 "Being an orientation leader has allowed me to hone my leadership skills while meeting tons of new people and having fun. I have more connections on campus because of this position, and it has truly made my experience at UA phenomenal."
Morganne N.
Orientation Leader
Here's what some of our other leaders of the past and present have had to say!
"Being an Orientation Leader allowed me to step out of my comfort zone and hone my public speaking skills." - Corey J.
"My best moment as an Orientation Leader was meeting such an amazing group of people and making memories that have shaped my experience at Akron." - Cadyia P.
"It was such a great experience, spending the summer making memories with my friends. It can't be beaten." - Charlie R.
"I enjoyed being an Orientation Leader because I was surrounded by individuals who loved Akron as much as myself. I gained strong relationship and learned a lot about myself in the process." - Elena V.
"Some of my favorite memories involved team bonding experience as a group. I love getting to joke around and work with my co-workers in a genuinely fun environment." - Emi T.
"Being an Orientation Leader was one of the most enjoyable working experiences I've ever had. I loved the people I was working with, I had fun while working, and I helped people be more prepared to start furthering their education." - Ben L.
---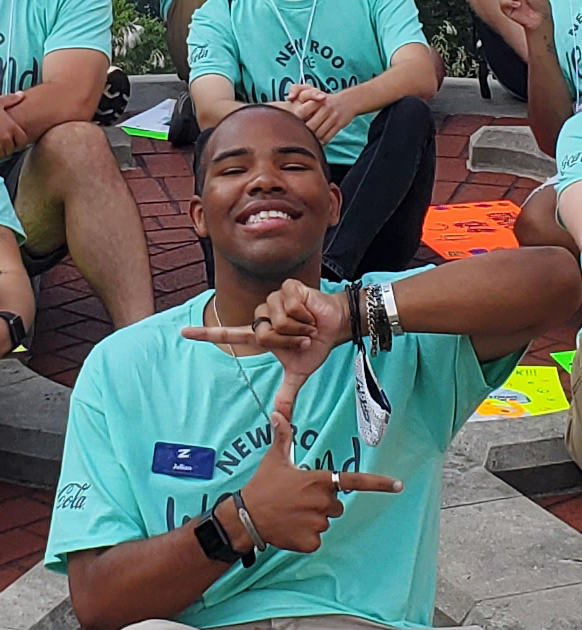 "Students really benefit from having a New Roo Weekend Leader because they have that friend on campus who is willing to show them where their classes are, and be one of those first friendly faces on campus that can be a very useful resource."
Jullien I.
New Roo Weekend Leader
For some of our New Roo Weekend Leaders, it has become an end-of-summer tradition to help students get their Akron Experience started off on the right foot.
"I can't wait to start every year off and end every summer with this experience. It's a great way to feel the energy and Zips spirit by welcoming a new class of students!" - John R.
"Being a New Roo Weekend Leader lets me share some of my campus knowledge and UA pride, and have an impact on a group of students in such a small period of time. I love it!" - Marissa K.
"Starting class can be a scary experience, so having a little break before it all starts is a great thing for new students. I benefitted from my experience as a student and was happy to give that back as a leader myself." - Alex M.

Check out the New Roo Experience FAQs. If you have further questions or concerns contact our office by phone, text or email below.
---