JOSEPH G. MILLER AND WILLIAM C. BECKER
CENTER FOR PROFESSIONAL RESPONSIBILITY
JOSEPH G. MILLER AND WILLIAM C. BECKER CENTER FOR PROFESSIONAL RESPONSIBILITY
The Miller Becker Center for Professional Responsibility (MBC) is a nationally recognized academic center dedicated to enhancing public trust and confidence in the legal profession and the judicial system. The MBC is also committed to public service. Most notably, in 2009 the MBC co-sponsored the law school's inaugural "Akron Law Cares" event that still continues to provide a variety of services to low income senior citizens in public housing.
---
Lawyers, Technology & Ethics Series
Scott L. Malouf, Social Media Attorney and Solo Practitioner will present Using Social Media in Litigation: Winning Practices and Ethics for Litigators, Agitators and Policymakers.
Scott L. Malouf - Vanderbilt Law School
Scott L. Malouf is a social media attorney and solo practitioner.
He helps other lawyers identify social media evidence, and resulting claims, in all phases of litigation and investigations. He also helps organizations use social media for business, advising on social media guidelines, policies, practices and crisis response.
Scott was recently appointed to the American Bar Association/BNA Lawyers Manual on Professional Conduct Editorial Advisory Board. He is also a contributor to the ABA publication Handbook on Global Social Media Laws for Business Lawyers (Chapter 7: Defamation, Discovery of Sources, and Fake News). Scott's contribution focused on social media crisis communications and an attorney's role in a social media crisis.
Scott is also an active member of the New York State Bar Association's Social Media Committee, where he co-authored the Social Media Ethics Guidelines, an influential national ethics resource and contributed to the Social Media Jury Instructions Report. He also manages the Section's Twitter feed and chairs CLEs.
Scott writes and speaks extensively and has appeared on television, National Public Radio (NPR), before the National Advertising Division (part of the BBB), on behalf of the American Board of Trial Advocates, in podcasts, at CLEs and in many other forums.
Scott lives in Pittsford, New York and is a Rochester, New York native. He received his B.A. from Hamilton College and his law degree from Vanderbilt University. He is licensed to practice law in New York and Massachusetts.
He can be reached at info@scottmalouf.com. See more at Scott's LinkedIn profile or his Twitter account: @ScottMalouf.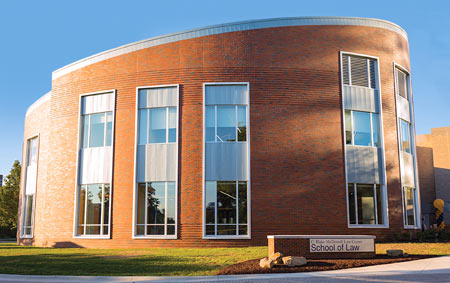 Nov. 9, 2018
4 to 5 p.m.
The University of Akron School of Law, 150 University Ave., Akron (map)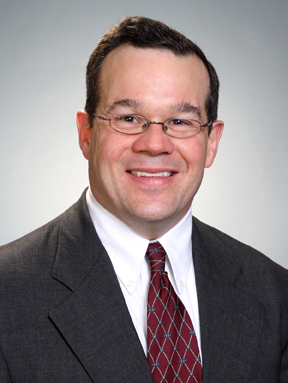 Social media controversies, such as Cambridge Analytica and Facebook, #planebae, politicians blocking social media followers, and Alex Jones being kicked off Twitter, have dominated recent news. Can average users keep up, or must they sigh and click "Accept."?
This lecture focuses on social media's impact on litigants and society. It will examine the unique challenges of finding and introducing as evidence social media data, ways to minimize the cost and uncertainty of using such data, and how to predict the legal outcomes in tech-heavy cases.
This Lecture also considers important policy concerns raised as social media and related services become key tools to everyday life and offers some new insights and standards for governing the use of social media data.
Free and open to the public (registration is required)
CLE credit has been requested
---
Center director
Jack Sahl is the Director of the Miller Becker Center for Professional Responsibility. He serves on the Ohio State Bar Association Professionalism Committee and as Chair of the Publications Board for the ABA Center for Professional Responsibility. He recently published Lawyer Ethics and the Financial Action Task Force: A Call to Action, N.Y.L. SCH. L. Rev. 457-84 (2014-2015) and EVIDENCE PROBLEMS AND MATERIALS (Lexis 5th ed. 2015) (with Steven I. Friedland).
Alumnus in the spotlight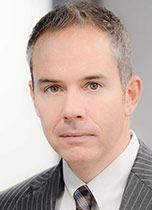 "MY EXPERIENCE as a law student at The University of Akron, and in particular my experiences with the professors at the Miller-Becker Center (professors Sahl and Becker), were instrumental in not only shaping my practice as a professional liability lawyer; but also as an ethical practitioner in general."
Joe Borchelt, Partner at Reminger Co., L.P.A.
Recent past events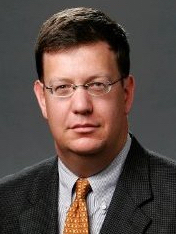 4/13/2018 Fourth Distinguish Lecturer in the Miller Becker Lecture Series: W. Bradley Wendel, Associate Dean for Academic Affairs and Professor of Law, Cornell Law School presented: Paying the Piper But Not Calling the Tune: Litigation Financing and Professional Independence.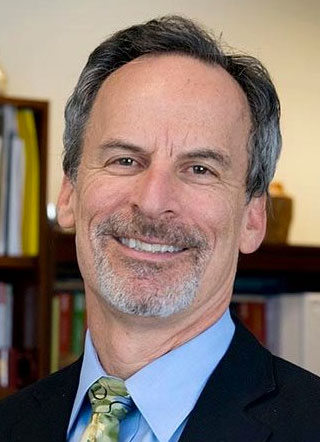 10/27/2017 Third Distinguish Lecturer in the Miller Becker Lecture Series: Steven I. Friedland, professor of law and senior scholar, Director of the Center for Engaged Learning in the Law, Elon University School of Law, presented: Prosecutors and Empathy in the Search for Justice.
---
Featured event
Access to Justice: Lecture series
The Inaugural Access to Justice Lecture Series was held on February, 4, 2014. The nationally recognized series has focused attention on the inability of the poor and many other Americans to obtain access to justice. National and international experts and scholars have explained the reasons for the crisis and have offered creative ways to expand the delivery of legal services to help promote greater access to justice.
---
---
MBC FACULTY FELLOWS
Martin H. Belsky is the Randolph Baxter Professor of Law and former Dean of the Law School. He has organized and participated in various ethics conferences. Professor Belsky also served as the chief prosecutor in Phila­delphia and Counsel to the U.S. House Judiciary Committee. He currently serves on the board of the Akron Bar Association.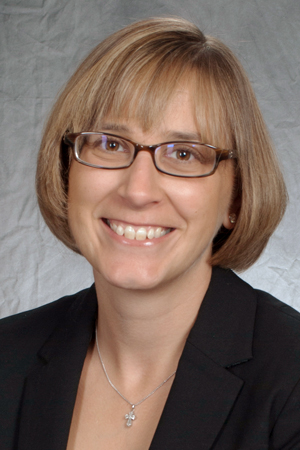 Sarah M. R. Cravens is Vice Provost for Strategic Initiatives, Interim Dean of the Williams Honors College, and C. Blake McDowell Jr. Professor of Law. Her areas of interest include the judicial role, legal ethics, and theology & law.
Richard Lavoie is a Dean's Club Professor of Law at The University of Akron Law School. His interests include tax ethics and statutory interpretation. He recently co-authored, Negative Interest and Negative Rebates: The World Turned Upside Down, (with James L. Saeli and Mark Howe) 32 J. Tax. Inv. 3 (2015).
---
MBC STUDENT FELLOWS
Miller-Becker Center Student Fellows in a strategy session with Professor Sahl.
Left to right: Hillary De Saussure (1L), Coty Perez (2L), and Calleigh Olson (1L). Not pictured: Kelly Becker (1L).
MBC ADVISORY BOARD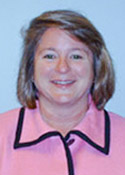 Pictured right: Tracy L. Kepler, Director of the Center for Professional Responsibility.
Pictured above, left to right:
Arthur H. Garwin, Former Director, Center for Professional Responsibility; Peter A. Joy, Henry Hitchcock Professor of Law; Director, Criminal Justice Clinic; Kenneth M. Kaufman, Partner, Manatt, Phelps & Phillips, LLP; Sara Lioi, Judge, United States District Court Northern District of Ohio; Janet Green Marbley, Administrator of the Supreme Court of Ohio's Lawyers' Fund for Client Protection; Lucian T. Pera, Partner, Adams and Reese, LLP; Brian F. Toohey, Attorney at Law; James E. Moliterno, Vincent Bradford Professor of Law at Washington and Lee University School of Law.
Not pictured: William C. Becker, Principal Attorney, Court of Claims Defense, Ohio Attorney General Mike DeWine.
---
CONTACT US
Director - Jack P. Sahl
330-972-7189
jsahl@uakron.edu
Program Coordinator - Shannon Aupperle
330-972-7988
sfauppe@uakron.edu
The office of the MBC Director is in the C. Blake McDowell Law Center.