JOSEPH G. MILLER AND WILLIAM C. BECKER
CENTER FOR PROFESSIONAL RESPONSIBILITY
JOSEPH G. MILLER AND WILLIAM C. BECKER CENTER FOR PROFESSIONAL RESPONSIBILITY
The Miller Becker Center for Professional Responsibility (MBC) is a nationally recognized academic center dedicated to enhancing public trust and confidence in the legal profession and the judicial system. The MBC is also committed to public service. Most notably, in 2009 the MBC co-sponsored the law school's inaugural "Akron Law Cares" event that still continues to provide a variety of services to low income senior citizens in public housing.
---
Miller Becker Lecture Series:
Distinguished Lecturer
W. Bradley Wendel, Associate Dean for Academic Affairs and Professor of Law, Cornell Law School will present Paying the Piper But Not Calling the Tune: Litigation Financing and Professional Independence.
W. Bradley Wendel - Cornell Law School
Brad Wendel is Associate Dean for Academic Affairs and Professor of Law at Cornell Law School. His teaching and research interests are primarily in legal ethics and professional responsibility, with a secondary interest in torts and products liability. He is the author of Lawyers and Fidelity to Law (Princeton University Press 2010) and Ethics and Law (Cambridge University Press 2014), and is an editor of the Foundation Press casebook, The Law and Ethics of Lawyering, begun by the late Professor Geoffrey C. Hazard, Jr.
Brad holds a B.A. from Rice University, a J.D. from Duke Law School, and an LL.M. and J.S.D. from Columbia Law School. Before beginning his teaching career at Washington and Lee Law School, he clerked for the Honorable Andrew J. Kleinfeld of the U.S. Court of Appeals for the Ninth Circuit, and was a products liability litigator at a large law firm in Seattle.
Brad's interest in litigation financing goes back to the early years of the industry in the U.S. He has served for many years as outside ethics counsel to commercial litigation financing firms, including Bentham IMF and Longford Capital. He served as a co-Reporter, with Tony Sebok, to the ABA Ethics 20/20 Commission Working Group on Alternative Litigation Financing, and was co-author of the Working Group's frequently-cited White Paper, which provides guidance for lawyers representing clients in matters in which third-party litigation financing may be employed.
His publications specifically related to litigation financing include Litigation Trolls, 12 NYU Journal of Law and Business 725 (2016); Alternative Litigation Finance and Anti-Commodification Norms, 62 DePaul Law Review 655 (2014); A Legal Ethics Perspective on Alternative Litigation Financing, 55 Canadian Business Law Journal 133 (2014); and Duty in the Litigation Investment Agreement: The Choice Between Tort and Contract Norms When the Deal Breaks Down, 66 Vanderbilt Law Review 1831 (2013) (with Sebok).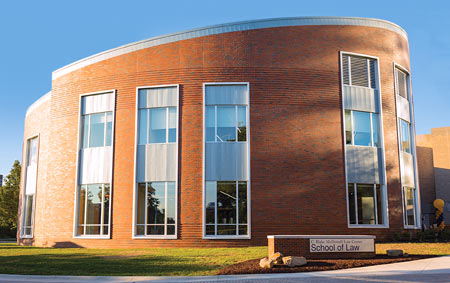 April 13, 2018
4 to 5 p.m.
The University of Akron School of Law, 150 University Ave., Akron (map)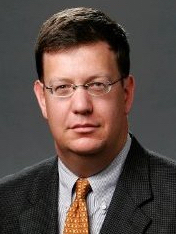 As third-party litigation financing becomes more prevalent, some critics have asserted that funders will exercise control over the conduct of litigation, potentially threatening the independent judgment of lawyers representing the claimholder.
Examples of alleged interference by third parties include Silicon Valley financier Peter Thiel's funding of Hulk Hogan's privacy lawsuit against Gawker Media and the support by public interest groups of the government of Uruguay in its defense of anti-tobacco legislation against a challenge by Philip Morris.
This lecture first briefly describes the use by sophisticated commercial parties of litigation financing and then considers whether the predicted influx of capital into the litigation system will have an impact on the things we traditionally care about in legal ethics, such as attorney independence, the duties of lawyers as officers of the court, and the obligation to act in the public interest.
Free and open to the public (registration is required)
CLE credit has been requested
To register, send an email to sfauppe@uakron.edu
---
RECENT PAST EVENTS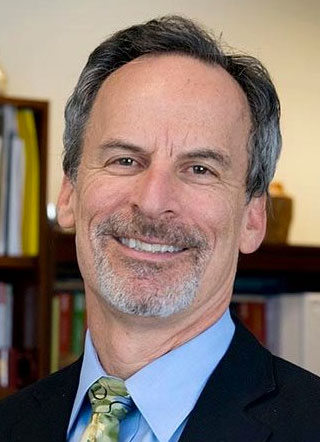 10/27/17 Third Distinguish Lecturer in the Miller Becker Lecture Series: Steven I. Friedland, professor of law and senior scholar, Director of the Center for Engaged Learning in the Law, Elon University School of Law, presented Prosecutors and Empathy in the Search for Justice.
---
FEATURED EVENT
Access to Justice: Lecture series
The Inaugural Access to Justice Lecture Series was held on February, 4, 2014. The nationally recognized series has focused attention on the inability of the poor and many other Americans to obtain access to justice. National and international experts and scholars have explained the reasons for the crisis and have offered creative ways to expand the delivery of legal services to help promote greater access to justice.
---
DIRECTOR
Jack Sahl is the Director of the Miller Becker Center for Professional Responsibility. He serves on the Ohio State Bar Association Professionalism Committee and as Chair of the Publications Board for the ABA Center for Professional Responsibility. He recently published Lawyer Ethics and the Financial Action Task Force: A Call to Action, N.Y.L. SCH. L. Rev. 457-84 (2014-2015) and EVIDENCE PROBLEMS AND MATERIALS (Lexis 5th ed. 2015) (with Steven I. Friedland).
---
MBC FACULTY FELLOWS
Martin H. Belsky is the Randolph Baxter Professor of Law and former Dean of the Law School. He has organized and participated in various ethics conferences. Professor Belsky also served as the chief prosecutor in Phila­delphia and Counsel to the U.S. House Judiciary Committee. He currently serves on the board of the Akron Bar Association.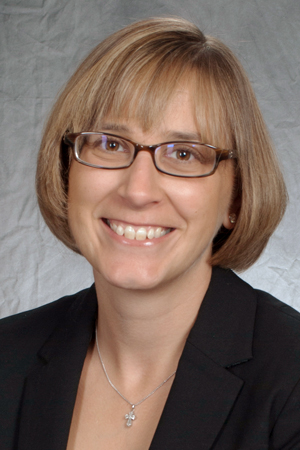 Sarah M. R. Cravens is Vice Provost for Strategic Initiatives, Interim Dean of the Williams Honors College, and C. Blake McDowell Jr. Professor of Law. Her areas of interest include the judicial role, legal ethics, and theology & law.
Richard Lavoie is a Dean's Club Professor of Law at The University of Akron Law School. His interests include tax ethics and statutory interpretation. He recently co-authored, Negative Interest and Negative Rebates: The World Turned Upside Down, (with James L. Saeli and Mark Howe) 32 J. Tax. Inv. 3 (2015).
---
MBC STUDENT FELLOWS
Miller-Becker Center Student Fellows in a strategy session with Professor Sahl.
Left to right: Hillary De Saussure (1L), Coty Perez (2L), and Calleigh Olson (1L). Not pictured: Kelly Becker (1L).
MBC ADVISORY BOARD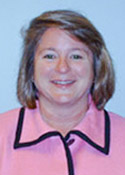 Pictured right: Tracy L. Kepler, Director of the Center for Professional Responsibility.
Pictured above, left to right:
Arthur H. Garwin, Former Director, Center for Professional Responsibility; Peter A. Joy, Henry Hitchcock Professor of Law; Director, Criminal Justice Clinic; Kenneth M. Kaufman, Partner, Manatt, Phelps & Phillips, LLP; Sara Lioi, Judge, United States District Court Northern District of Ohio; Janet Green Marbley, Administrator of the Supreme Court of Ohio's Lawyers' Fund for Client Protection; Lucian T. Pera, Partner, Adams and Reese, LLP; Brian F. Toohey, Attorney at Law; James E. Moliterno, Vincent Bradford Professor of Law at Washington and Lee University School of Law.
Not pictured: William C. Becker, Principal Attorney, Court of Claims Defense, Ohio Attorney General Mike DeWine.
---
CONTACT US
Director - Jack P. Sahl
jsahl@uakron.edu or 330-972-7189
Program Coordinator - Shannon Aupperle
sfauppe@uakron.edu or 330-972-7988
The office of the MBC Director is in the C. Blake McDowell Law Center.