University of Akron's polymer program generates successful spin-out companies
06/01/2020
As part of The University of Akron's sesquicentennial celebration — honoring 150 years of our people, place and promises — we are hosting a "Celebration of Academic Excellence" to highlight the history and future of our many academic disciplines.
---
The University of Akron's (UA) polymer program inspires more than just impactful and cutting-edge research. It's a powerhouse of generating spin-out companies where polymer scientists and alumni turn their technology and research into business ventures.
In fact, since 2002 there have been 28 spin-out companies launched out of UA's polymer program. Though many remain in Northeast Ohio, some companies find a home in other states and countries. As these start-up businesses take shape, the technology they use are licensed through the University of Akron Research Foundation (UARF). UARF also provides many of these start-up companies and their founders with mentoring and assistance programs.
"The departments of Polymer Science and Polymer Engineering are known around the world for the exceptional teaching and cutting-edge research its faculty do," said Elyse Ball, project manager for UARF. "The large number of startup companies coming from this college are one example of the real-world impact of that research, showing how groundbreaking inventions move beyond the lab to be developed into products and services that solve problems and fill needs. We're extremely excited about the impact that UA startup companies have already had, and the promise held by emerging startup companies, like OKAPI Medical and PolyLux, that are relatively new and making great progress."
Here are six spin-out companies from UA's polymer program and what they manufacture.
Akron PolyEnergy – Akron, OH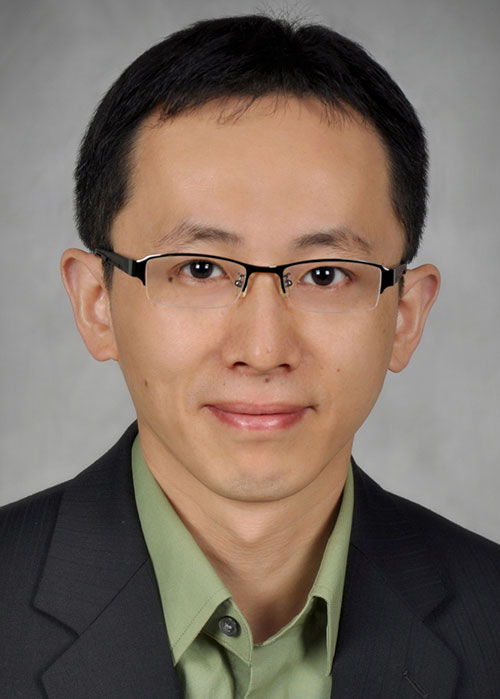 Akron PolyEnergy, Inc. (APE) designs, develops, and commercializes new polymer-based solutions for a wide range of energy applications, including energy storage, transmission and emerging energy products. The company was co-founded in 2017 by Dr. Yu Zhu, associate professor of polymer science at UA. The company is licensing from UA a polymer binder material that addresses many pain points with lithium ion batteries. This novel battery binder material allows for the use of higher concentrations of silicon in a battery anode leading to a 300% increase in specific capacity in current prototypes and a theoretical increase of energy density up to 300-350 Wh/kg as the technology is further developed. This would enable longer-lasting batteries for use in consumer electronics, as well as lighter weight batteries for automotive and aerospace applications. This project is funded by Ohio Federal Research Networks and Department of Energy.
Akron Polymer Systems, Inc. – Akron, OH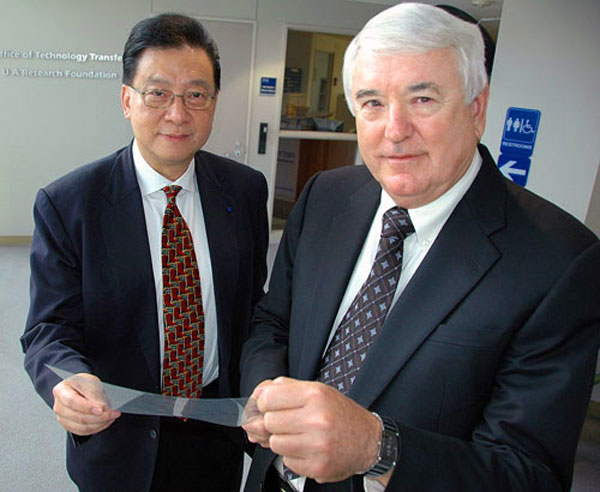 Dr. Stephen Z.D. Cheng (left) and Dr. Frank Harris display an optical compensation film for liquid crystal displays (LCDs).
Founded in 2002 by Dr. Frank Harris, distinguished professor emeritus of polymers science and biomedical engineering, and Dr. Stephen Z.D. Cheng, professor emeritus Professor of polymer science, Akron Polymer Systems develops and commercializes high-performance polymer products. One of the most well-known products from Akron Polymer Systems is a polymer used in mobile device liquid crystal displays. The executive team is comprised of Harris, chairman of the Board; Dr. Dong Zhang, chief executive officer and former visiting scientist in the Department of Polymer Science; Dr. Limin Sun, senior vice president and former visiting scientist in the Department of Polymer Science; and Dr. Matt Graham, chief operating officer and a 2006 graduate of the Department of Polymer Science and 2002 graduate of the Department of Chemical Engineering. They oversee a team of Ph.D. scientists with expertise in organic and polymer synthesis, polymer physics and chemical engineering. This team has designed, synthesized, characterized, and scaled-up the manufacturing of high-performance polymers for a range of applications. Currently in various stages of development are polymers for flexible displays, OLED lighting, solar cells, fuel cells and biomedical implants.
Erie Open Systems – Akron, OH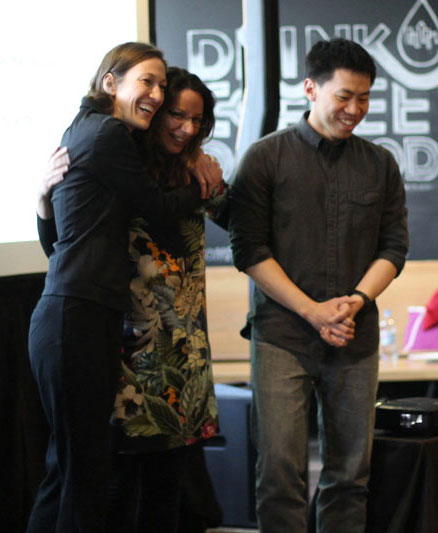 Three of the cofounders of Erie Open Systems, Kelly Siman (center), Banafsheh Khakipoor and Jiansheng Feng, celebrate after the start-up company won the $10,000 prize at the EXL Center's "Be the Change 10k!" pitch competition in 2018.
Credit: Mitaya Collins
Established in 2018, Erie Open Systems is dedicated to providing accurate and affordable environmental monitoring tools for the general public, including citizen scientists and young participants of formal or informal learning activities. Its latest technology, the EOS 1, is a simple and open-source smartphone-based spectrometer for measuring nitrates and phosphates in water. It is an easy-to-use and sufficiently accurate tool for the average citizen to investigate and better understand their local water resources. Erie Open Systems was formed by a team of doctoral students in UA's Integrated Bioscience Program as they studied solutions to combat harmful algal blooms in Lake Erie. Those students, along with scientists in UA' College of Polymer Science and Polymer Engineering and Department of Chemistry, developed a widespread system for monitoring nutrient pollution. Erie Open Systems is currently working with Cleveland Water Alliance on a Great Lakes-wide project to train communities across three states to use the EOS 1 technology to obtain and aggregate data relevant to harmful algal blooms to contribute to future, better-informed harmful algal blooms prediction and preventive policies. The company was co-founded by integrated bioscience Ph.D. students Banafshe Khakipoor and Kelly Siman; polymer research scientist Jiansheng Feng, Ph.D.; Associate Professor of Chemistry Dr. Adam Smith and Assistant Professor of Polymer Science Dr. Hunter King.
eSpin – Chattanooga, Tenn.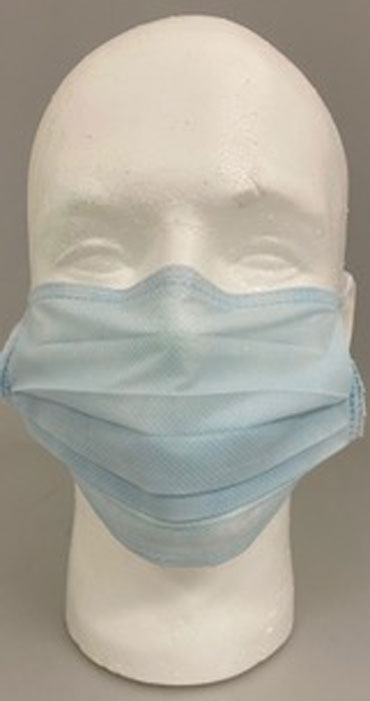 eSpin has turned the company's attention onto producing face masks to aid the PPE supply for health care workers during the coronavirus pandemic.
Founded in 1998 by Dr. Jayesh Doshi, eSpin is an electrospun nanofiber and nanofiber-based products manufacturing company. eSpin manufactures such things as air filters, wipes, swabs and face masks, and serves the automotive, health care, commercial/industrial, government and military markets. The company's products are manufactured through a process called "electrospinning," a concept popularized by Dr. Darrell Reneker, distinguished professor of polymer science. Electrospinning is a method that uses electrical force to produce threads of polymer materials. Doshi was Reneker's first Ph.D. student and studied electrospinning, later graduating from UA in 1994 with a doctorate degree in polymer science. As Doshi started eSpin, the company became the first company to take the idea of electrospinning and scale up the technology to a commercial level. Currently, eSpin is producing face masks to help replenish the personal protective equipment (PPE) shortage caused by the 2020 coronavirus. The company is using its 95% efficient nanofiber filter medium to manufacture several thousand face masks a day to meet the national demand, while getting new product approved by the Food and Drug Administration and the National Institute for Occupational Safety and Health. The hydrophobic polymer property of the masks makes them fluid resistant. A key benefit of nanofiber is that it makes mask highly breathable thereby allowing an individual to wear it for a long time without being too restrictive in their breathing and decrease their comfort.
OKAPI Medical – Akron, OH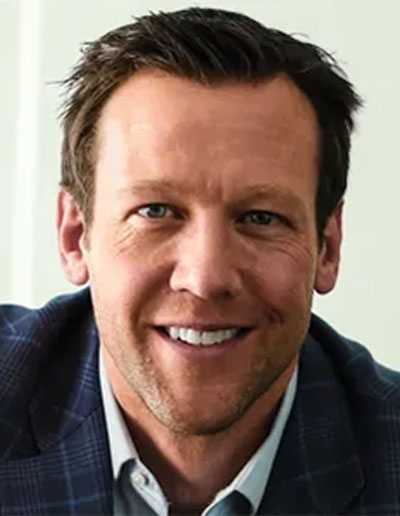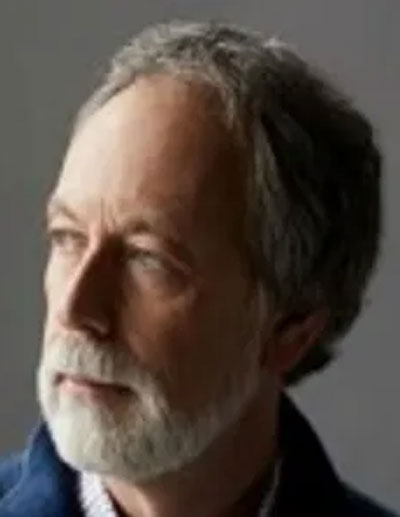 Dr. David Kay, co-founder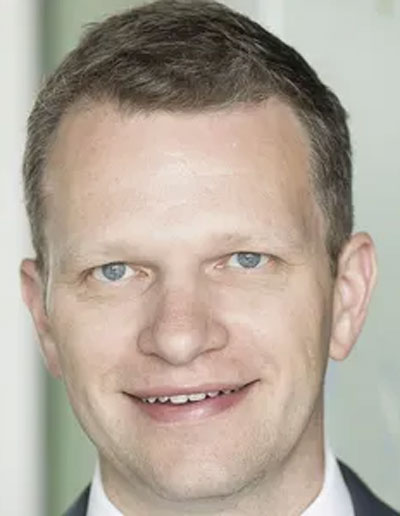 Polymer technology developed in The University of Akron's College of Polymer Science and Polymer Engineering was the basis for a wound closure adhesive, or bandage, created by OKAPI Medical. The company was founded in 2017 by Bill Fuller, a medical device entrepreneur, and Dr. David Kay, an orthopedic surgeon and co-founder of Orthohelix, and have been joined by Darren Obrigkeit, CEO, in 2019. The novel adhesive, Cutiva™, will enable surgeons to better close wounds. It can remain flexible after it dries onto a patient's skin and not cause irritation after becoming hard or rigid, and eliminates the need for a second visit to remove sutures. Ultimately, this reduces the chances of skin being torn from a bandage when the patient moves or when the bandage is removed. The technology for the adhesive was licensed in 2018 from Dr. Joseph Kennedy, distinguished professor of polymer science and chemistry at UA. The product is intended for the surgical incision market and has potential to cater to emergency room responders and other medical personnel who deal with traumatic injuries in the field.
PolyLux – Akron, OH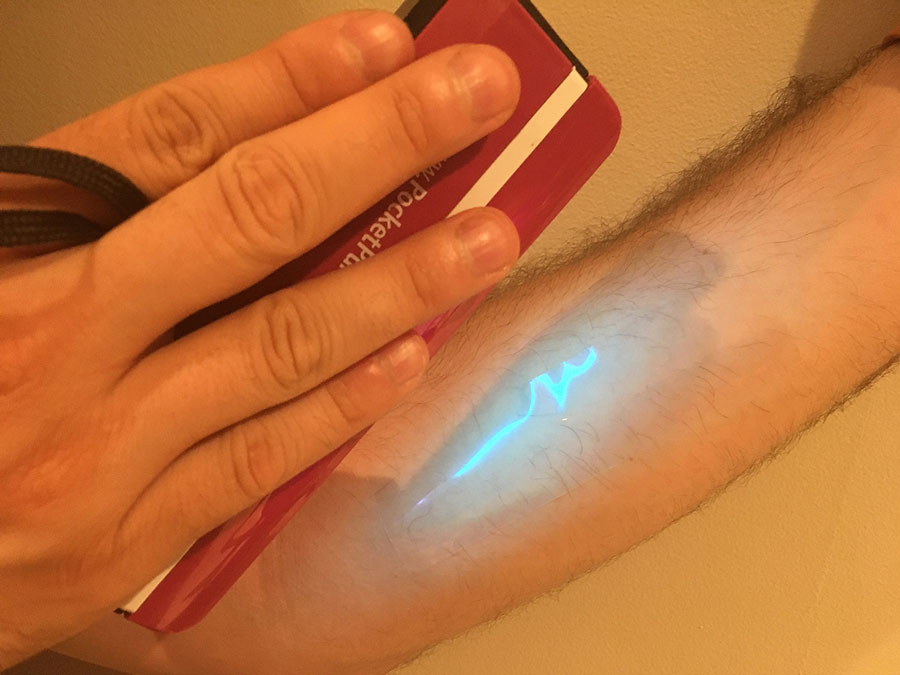 PolyLux's light-releasable adhesive is intended for use in large medical bandages.
Associate Professor of Polymer Science Dr. Abraham Joy and Kaushik Mishra, a Ph.D. polymer science student, launched PolyLux in 2016 to develop and commercialize their new adhesive technology designed to facilitate the easier removal of bandages, thereby reducing pain and injury in patients. Mishra had been working on the product since 2014. Their product, a light-releasable adhesive, is intended for use in large medical bandages, like those applied during negative pressure wound therapy used to treat severe wounds such as diabetic foot ulcers and large surgical incisions. When a specific wavelength of light was applied on the bandage, it caused causing the bandage to lose 50% of its adhesive strength. This reduction in adhesive strength allows for a far less painful bandage removal procedure for a patient. The UA adhesive was also subjected to cell-based tests to confirm that it is not toxic and does not cause skin irritation.
---
Media contact: Alex Knisely, 330-972-6477 or aknisely@uakron.edu.
Share