Ten graduating engineering students receive $10,000 gift to pay down student loans
04/29/2022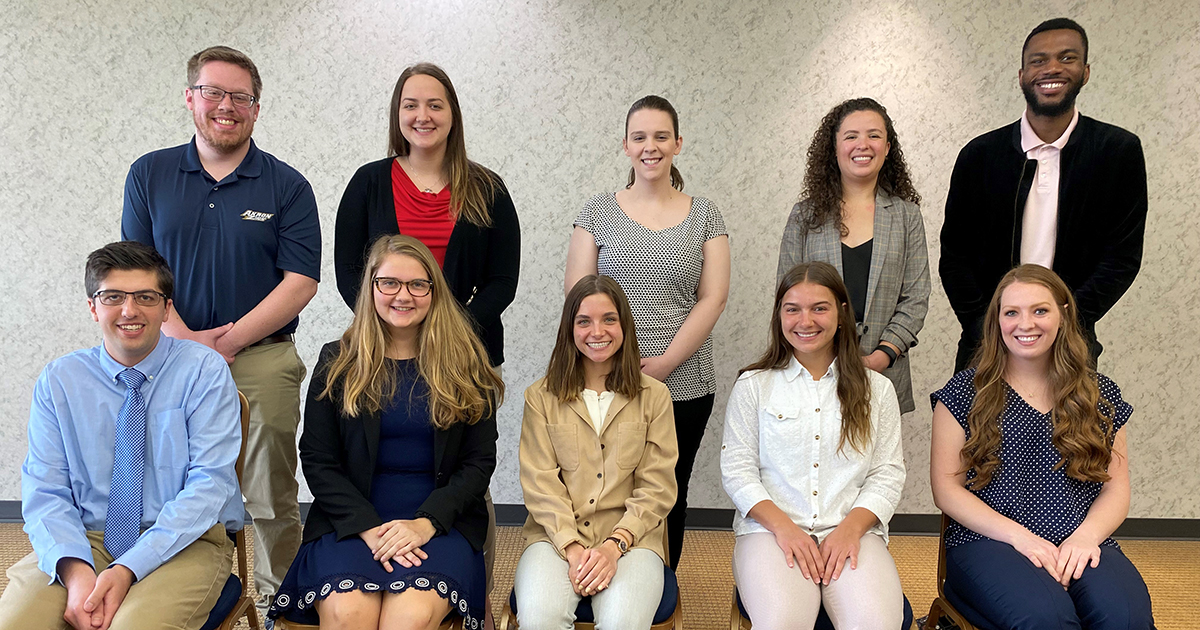 On April 26, 10 graduating seniors in the College of Engineering and Polymer Science were honored at the annual Trajectory Award Ceremony held in the Jean Hower Tabor Student Union. Each award winner receives $10,000 directly applied to pay back federal student loan debt. To date, $1 million has been given to students since the award's establishment in 2012.
Students were selected based on faculty and staff nominations and letters of recommendation from co-op supervisors along with evidence of leadership, community involvement, volunteerism, extra-curricular, co-curricular, and participation in The University of Akron and the community.
In keeping with the tenet that "to whom much is given, much is asked, and of those asked much is expected," recipients have also shown their willingness to contribute to the wellbeing of others through their potential to become community leaders.
The seniors were honored at a Trajectory Award reception where they personally thanked the Northeast Ohio couple who generously endowed this award and shared with them lessons learned in business and life.
Congratulations to the 2022 Trajectory Award recipients:
Nathanial Ackerman
B.S. Mechanical Engineering
Bolivar, Ohio
Emily Armbrust
B.S. Aerospace Systems Engineering
Stow, Ohio
Emily Beck
B.S. Mechanical Engineering
East Liverpool, Ohio
Maria Hernandez
B.S. Chemical Engineering
San Juan De Los Lagos, Mexico
Kaitlyn Hubeny
B.S. Mechanical Engineering
Valley City, Ohio
Charlotte Hyland
B.S. Mechanical Engineering
Dublin, Ohio
Reagan Lindsay
B.S. Mechanical Engineering
New Brighton, Ohio
John Milbrandt
B.S. Mechanical Engineering
Clarence, New York
Bamidele (Bam) Oluwadare
B.S. Mechanical Engineering
Stone Mountain, Georgia
Kara Ross
B.S. Civil Engineering
Pittsburgh, Pennsylvania
---
RELATED CONTENT:
---
Media contact: Cristine Boyd, 330-972-6476 or cboyd@uakron.edu.
Share