Tamanna Rahman wins Best Presentation Award at CenTiRe Meeting
04/22/2019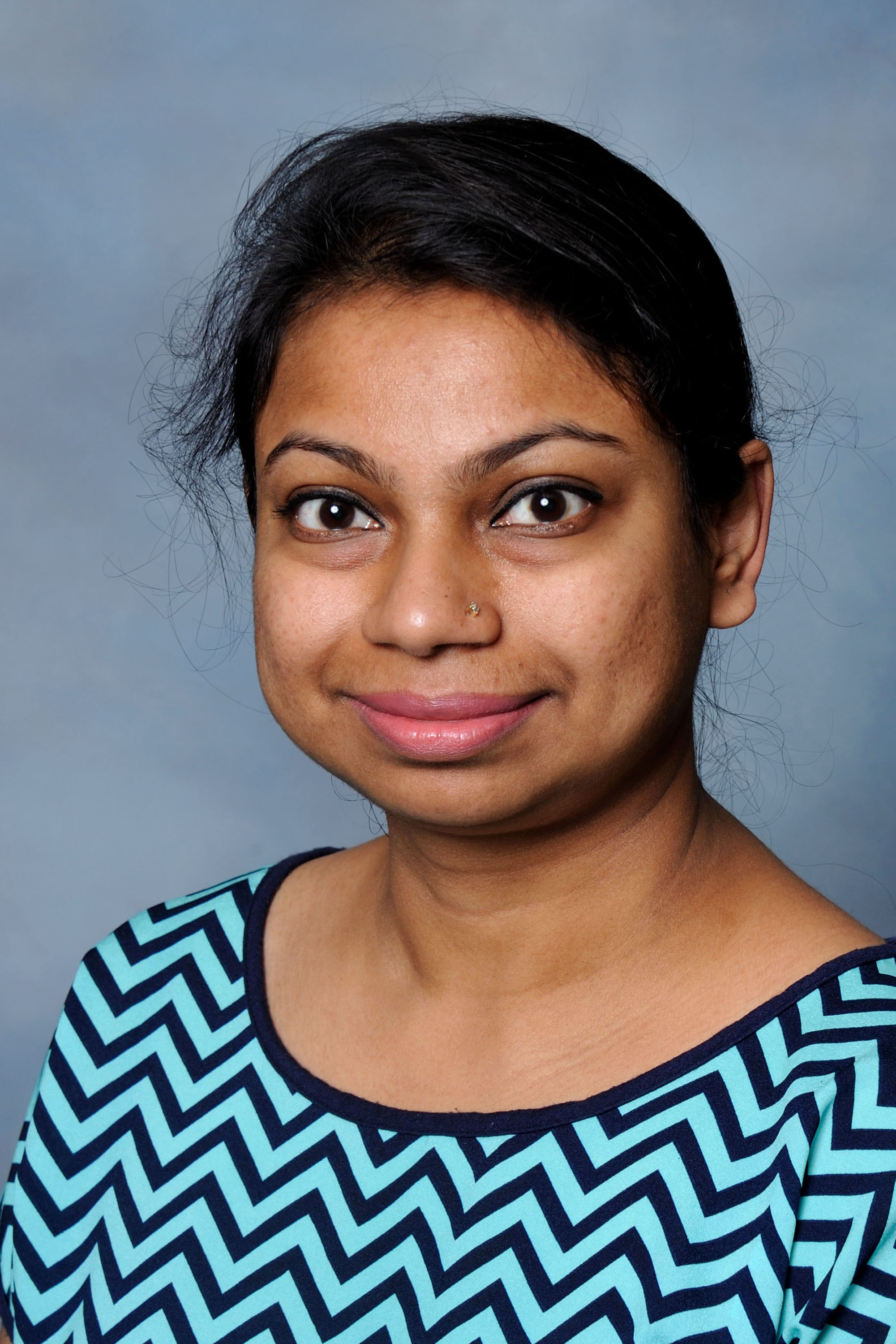 Congratulations to Tamanna Rahman (advisor Dr. David Simmons) who recently won the Best Presentation Award in the "New Student" category at the CenTiRe Industrial Advisory Board spring meeting on April 2-3, 2019.
She received this award for her presentation titled "Modeling Strain-Energy Distributions and Failure Properties for Idealized Particle Dispersions and Interfaces in Filled Elastomers". The goal of this work is to establish master equations for filled rubber that will enable design of fillers maximizing rubber fracture energy with controlled energy dissipation (rolling resistance and heating) and quantify the dependence of rubber fracture energy and energy dissipation on filler properties based on parameterization against experiment. This talk presented results at high rubber strain consistent with a jamming-driven scenario of rubber reinforcement by nanoparticulates, consistent with prior results from the Simmons group at low strain. Moreover, ongoing simulations are explicating the nature and origin of bound rubber – a phenomenon wherein particulate surfaces modify rubber properties. These results suggest that high filler structure should be a central priority in optimizing rubber mechanical properties and point to new strategies for filled rubber design via control of bound rubber effects.
CenTiRe is a consortium of tire and tire-related industry members with two world-class universities. For more information, visit https://centire.org/.
Congratulations Tamanna!