Q&A with Shi-Qing Wang, Distinguished Professor of Polymer Science
09/20/2022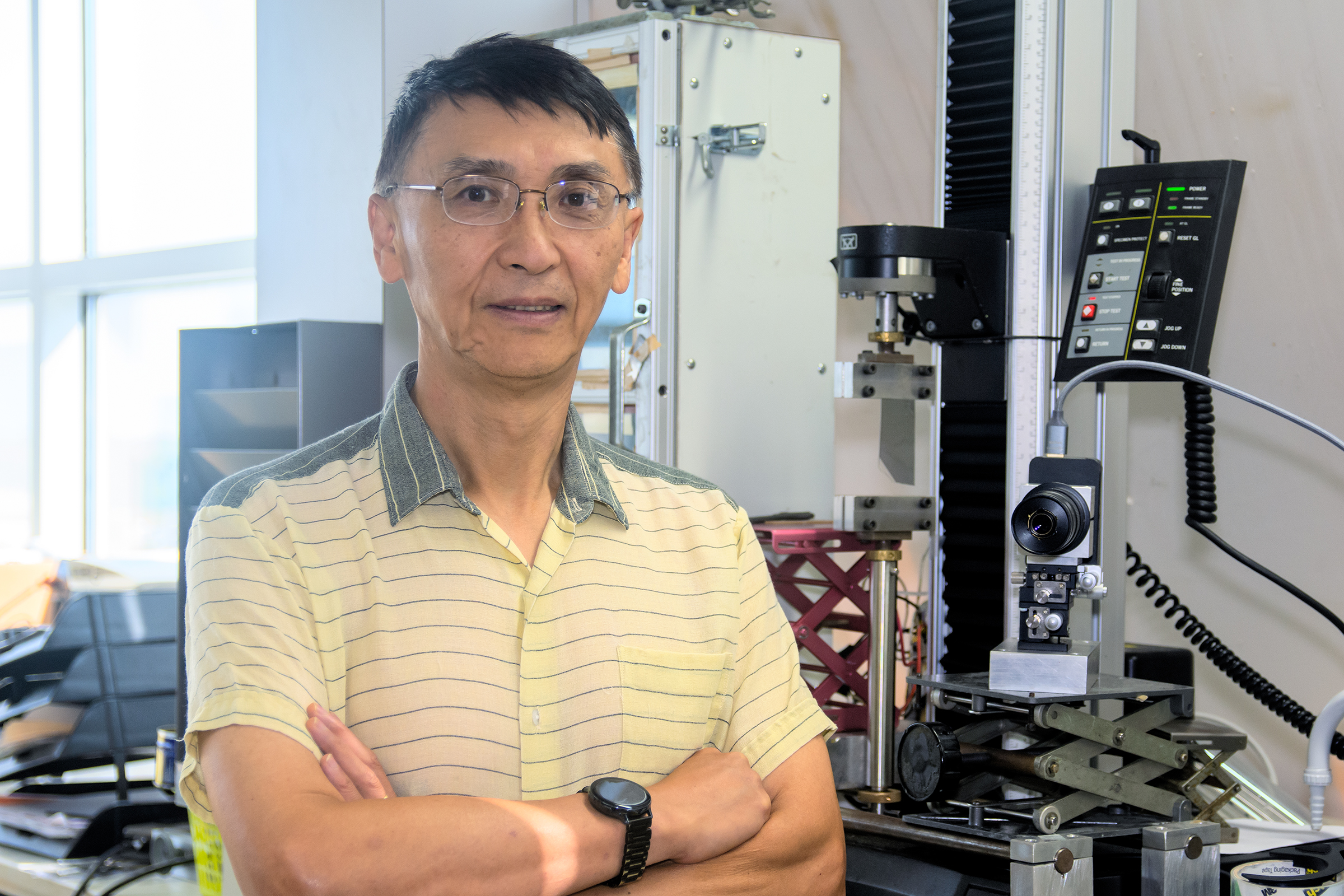 Each year, The University of Akron Distinguished Professor Recommendation Committee reviews nominations for the Distinguished Professor awards. In summer 2022, Dr. Wang was one of three exceptional UA faculty to receive this recognition.
What does it mean to have the title Distinguished Professor?
We are all inspired to do our best regardless of title. For me, this is an honor to recognize the important research done by several generations of my graduate students.
What brought you to The University of Akron?
UA has been heaven for anyone who wishes to perform profound scientific research of lasting impact. UA attracted me away from my full professor position at another university because I knew this would be the ideal place to pursue research of the highest level.
What problem do you most hope to solve?
I have been able to fulfill my dream of developing a unifying framework to address a key aspect of polymer science and engineering — the mechanical characteristics of polymeric materials. The $700 billion polymer industry exists because polymers are uniquely strong given their light weights and can be made to satisfy the mechanical requirements in various applications from milk bottles to automotive tires. Achieving molecular level understanding of polymer mechanics is central to the success of the entire polymer enterprise.
Outside the classroom, what do you enjoy doing for fun?
I like to stay twenty years younger than my actual age by being active, so I am an avid swimmer. I also enjoy playing bridge using an app.
What music/podcast are you listening to right now?
I constantly listen to classical music. Since I have half an hour commute, I often listen to various audio books including ones on philosophy of science, a topic I have fun talking about.
What has been your most meaningful experience of your career so far?
Training the next generation of scientists in the field of critical need is very rewarding, as was publishing my first book Nonlinear Polymer Rheology.
What is next?
I would like to finish a second book on molecular and fracture mechanics of solid polymers based on our research findings. Together, my two books may be used as basic teaching materials for polymer scientists and engineers.
---
RELATED CONTENT:
---
Media contact: Cristine Boyd, 330-972-6476 or cboyd@uakron.edu.
Share