New teacher's first classroom has a northern exposure
06/30/2017

Aaron Blankenship's biggest challenge as a first year teacher? It could be mastering snowshoes.

The Spring Class of 2017 graduate will soon travel more than 3,500 miles to begin the adventure of living in Alaska. Mr. Blankenship, as his students will call him, is going to be a seventh and eighth grade social studies teacher for Nome Public Schools.

He saw the opportunity posted at a job fair.

"I've always wanted to go to a new frontier and use my degree somewhere that's out of the ordinary," says Blankenship, who earned a bachelor's degree in Integrated Social Studies Education in our LeBron James Family Foundation College of Education.

The interview process was all done via phone and web cam.

Blankenship, of Chagrin Falls, will leave for Nome at the end of July, allowing himself two weeks to get settled before school begins on Aug. 16.

"I have to take three legs — Cleveland to Seattle, Seattle to Anchorage and then I have to take a bush plane from Anchorage to Nome, because there are no roads connecting Anchorage to Nome," explains the intrepid teacher-to-be. "My mom thinks I'm an idiot but my dad's backing me up on it," he adds with a smile.

His students will come from families that are nearly all native to the region.
Whole new world
"It will be a very different environment," notes Blankenship of Nome, which has a population of less than 4,000. "The entire lifestyle is based solely on making ends meet, and fishing and hunting their food. There are no major stores. It's very much trying to live day to day. It will be a major change for me.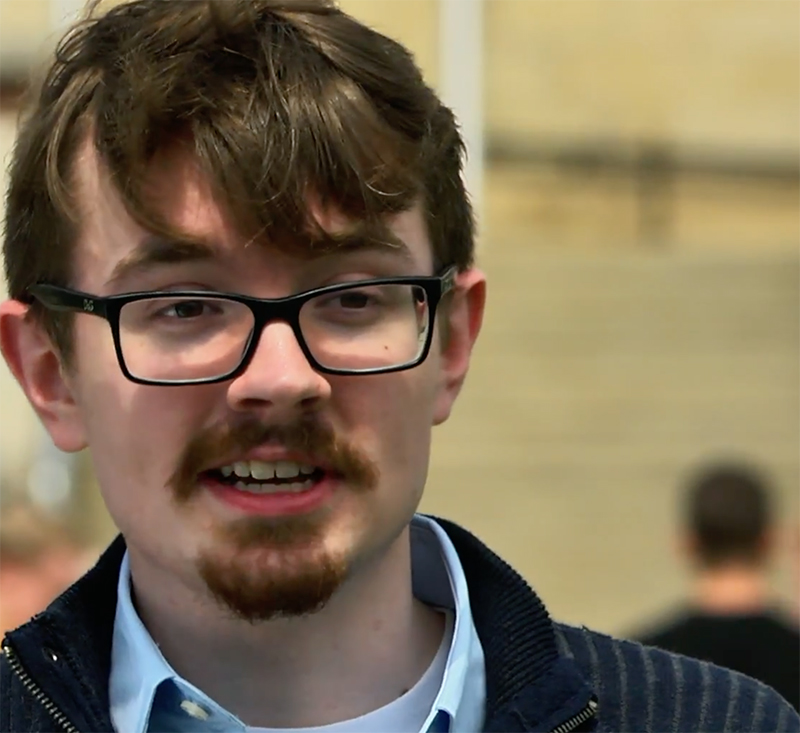 Aaron Blankenship
"I'm looking forward to getting to know a really distinct, diverse culture that I've never been exposed to," he continues. "I'm really hoping I get caught up in the community and have an experience that is going to change my life. I'm viewing it as an adventure. I could be there two to seven years. I'll feel it out and see how it goes."
While most UA graduates find their first teaching positions in Northeast Ohio, there are those, like Blankenship, who seek out opportunities to launch their careers far afield.
And he's ready for the challenges, says his advisor and mentor, Dr. Brad Maguth, an associate professor of social studies education.
Open to possibilities
"While in my secondary social studies methods class, Aaron taught economics to high-needs urban students in grades 11 and 12," says Maguth. "In class, he was always open to new possibilities and used each class to grow into a stronger, more competent teacher.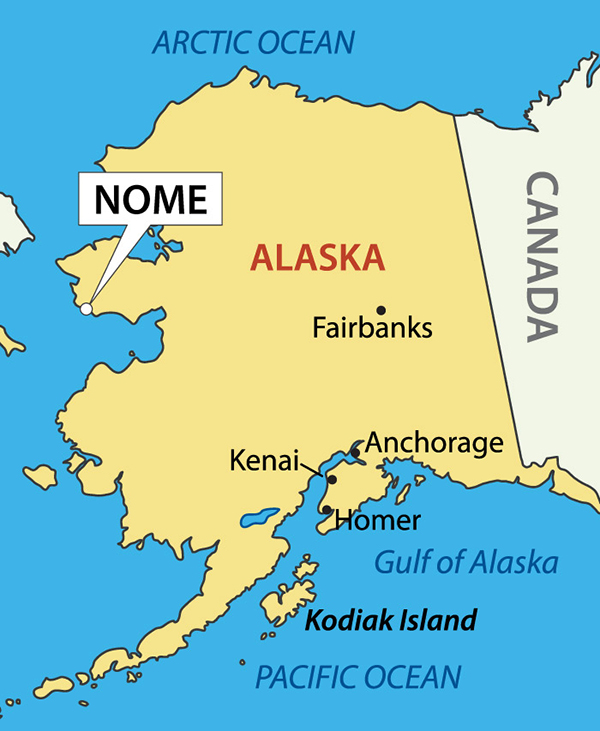 "I'm so proud of Aaron for embracing this exciting teaching opportunity in Alaska," adds Maguth. "I fully expect him to continue the great tradition of our alumni making a difference in the lives of kids in the U.S. and around the world."
"I feel absolutely prepared," says Blankenship, who has had many opportunities to test his skills through field experiences.
Still, there will be that 3,500 or so miles between him and everyone he knows.
"I will be trying to make sure that I stay in contact," says Blankenship. "We'll have to set up weekly Skype dates. We can make sure we're all talking to each other. I don't want to be left out of everyone's lives. But, a big part of leaving college is everyone going their own separate ways. The distance is going to be rough."
And yet, it is going to be an adventure.
"I'm so excited that I finally get to start the chapter of my life that I've been looking forward to for so many years," notes an enthusiastic Blankenship, who says he knew from a young age that he wanted to be a teacher. "You never really stop learning — that's what teachers say and that's what I really do believe. I'm looking forward to going up there and seeing something that I've never seen before."