Construction engineering student wins first place
09/14/2022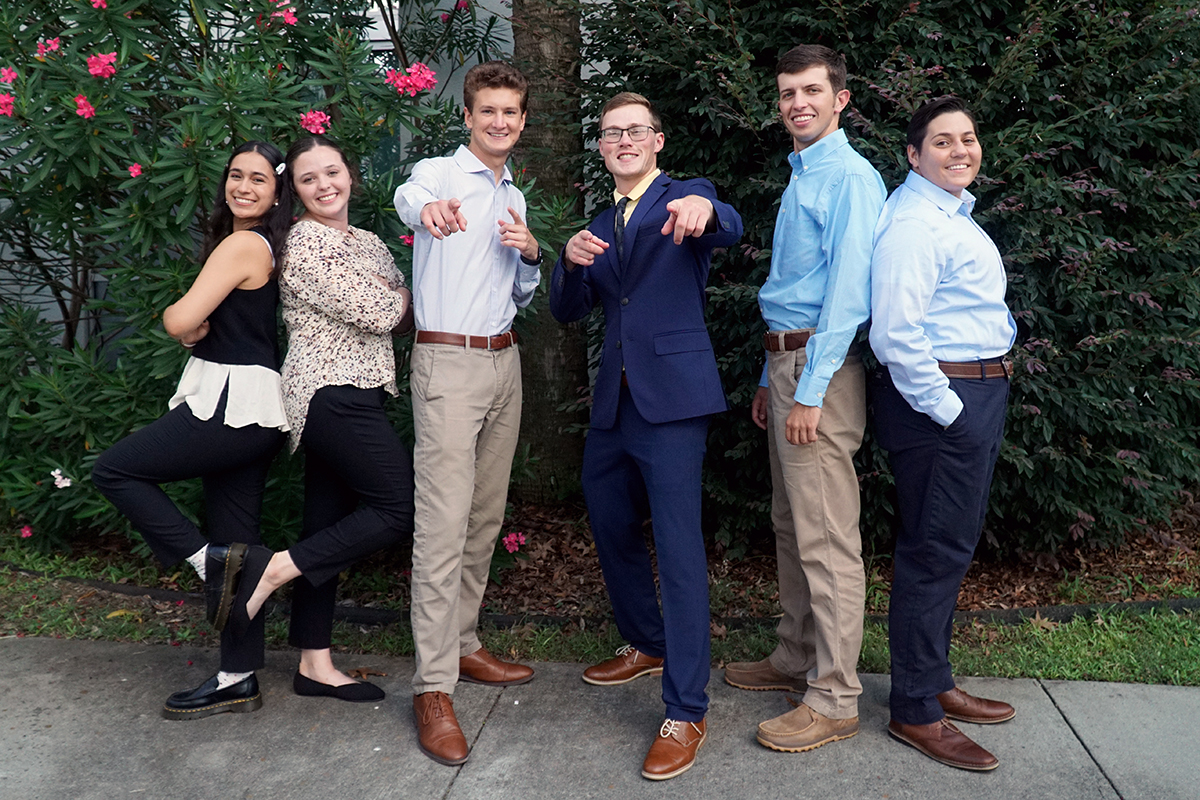 The winning student team included Sophia Olmeda (Columbia University), Sydney Brown (Saint Martin's University), Andrew Rasas (California Polytechnic State University San Luis Obispo), Brad Dieterich (The University of Akron), Jackson Matheis (The University of Louisville), and Alezandria Barreto Santos (The University of Nevada, Las Vegas).
The winning student team at a recent American Society of Civil Engineering (ASCE) Construction Institute Student Days Competition in Charleston, South Carolina included one of our own – Brad Dieterich, a construction engineering technology student.
The event gathered students from all over the country – through an application process – for a four-and-a-half-day program, which included technical and career development sessions and local industry members, an industry panel, speed networking, a tour of the legendary Arthur Revenel Jr. Bridge, and a team-building scavenger hunt – all setting up attendees to thrive when they return to school in the fall or enter the construction profession.
"Participating in CI Student Days has been one of my best experiences while in college," says Dieterich. "It was stressful, we barely slept, but it was totally worth it in the end when we got that trophy."
Students were paired together from different universities around the country. Dietrich brought a unique perspective to the team as a construction engineering technology student (all the other students were majoring in civil engineering).
This year's challenge gave the student teams a real-life highway widening project that the South Carolina Department of Transportation worked on. The student teams had to build out complete construction timelines and budgets and present their plans to a panel of judges that included some of the SC DOT engineers who worked on the real project.
"We have future leaders in the pipeline getting ready to receive the torch and move our profession forward," says Craig Wise, the team's faculty advisor and a professor in the Construction Engineering Technology Program. "Infrastructure is a focal point over this next decade and great students like Brad will be in high demand."
---
RELATED CONTENT:
---
Media contact: Cristine Boyd, 330-972-6476 or cboyd@uakron.edu.
Share