Anti-Opiate PSAs created by UA student and area high school students
07/05/2017
---
Ohio led the nation in deaths from drug overdoses in 2015. When Jacob Ruocchio-Cole did ride-alongs with Akron police as a criminal justice major, he saw the effects of this crisis firsthand. The University of Akron senior decided to find a way to examine this epidemic in a new manner, one that uses his skill and passion for film production. He switched majors, studying media production, and began his own company, R-C Productions Media.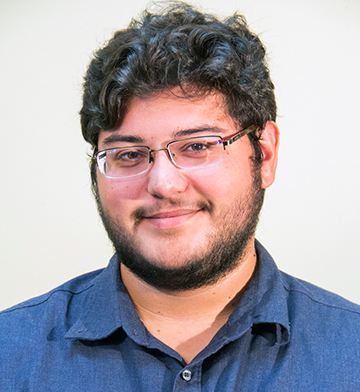 Ruocchio-Cole, of nearby Hudson, joined forces with four high schools in the Summit County area to create anti-opiate public service announcements for the Summit County Community Partnership.
He was given the chance to develop anti-drug scripts with students from Buchtel High School when Juan E. Contreras, an associate professor of practice in the School of Communication, approached him about underwriting opportunities. Ruocchio-Cole began working directly with the small group of students, advising them and editing their scripts. Soon after, three other high schools were inspired to join the project after hearing about it through Darryl Brake, a member of the Summit County Community Partnership.
Joining forces for a cause
Thirty students and Ruocchio-Cole spent eight hours in a UA film studio to record the PSAs.
The long hours were well worth it, says Ruocchio-Cole. "The students were an absolute joy to work with. Their energy was contagious and the work we accomplished was fantastic."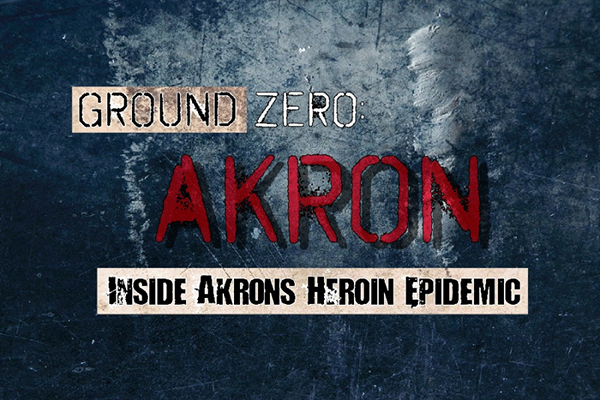 Jacob Ruocchio-Cole has been inspired by his work on the PSAs to film his first documentary, "Ground Zero Akron: Inside Akron's Heroin Epidemic."
On the day of the recording session, Ruocchio-Cole says he says he saw firsthand the impact the project could have. A student approached him and said that he wanted to do more than raise awareness about the epidemic thanks to this experience. He wanted to attend The University of Akron and rise above his circumstances. "This made me realize how truly blessed I was and how honored I still am to be able to bring light to these situations.
The 10 separate 30-second PSAs — edited and finalized for distribution last December — are being shown in more than 10 Cinemark and Regal theaters in Northeast Ohio, thanks to the Summit County Community Partnership.
Ruocchio-Cole was then inspired to begin his first documentary, "Ground Zero Akron: Inside Akron's Heroin Epidemic." After its completion, he hopes to make "Ground Zero" into a series to continue to expose the effects of opiate addiction.
See more PSAs and more online at RC Productions Media.
Story by Hayden Grover
---
Media contact: Lisa Craig, 330-972-7429 or lmc91@uakron.edu.