Akshata Kulkarni and Asritha Nallapaneni receive SPE Polymer Modifiers and Additives Division (PMAD) awards
02/24/2020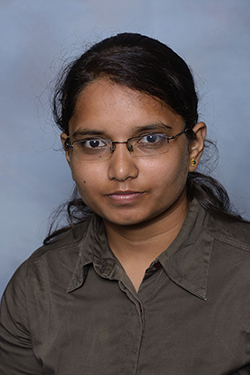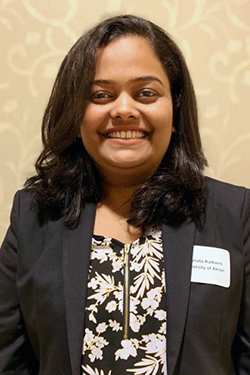 Congratulations to Akshata Kulkarni (advisor Dr. Jana) and Asritha Nallapaneni (advisor Drs. Jana, Karim, and Shawkey) who were each recently awarded $2,500 from the Society of Plastics Engineers (SPE) for the SPE Polymer Modifiers and Additives Division (PMAD) 2020 Student Essay Challenge award.
The objective of this essay and scholarship award program is to reward students and professors interested in the field of additives and modifier for plastics. The PMAD travel awards sponsor student members to participate in an SPE conference to promote scientific and engineering knowledge relating to plastics. The awards foster the participation of students (undergraduate and graduate students) in the Society of Plastics Engineers annual technical (ANTEC) meeting, having a significant polymer modifiers and plastic additives component, to grow the students' education in polymer/plastics engineering.
Kulkarni has worked on two different areas of polymer research – i) Development of new generation tire tread compounds for low energy loss tires, and ii) Development of hierarchical porous aerogel materials for separating oil water emulsions. While the former project deals with traditional polymer research like processing, the latter utilizes fundamental colloidal and interfacial science to ultimately solve the problems related to fuel efficiency.
Nallapaneni received this award for her essay titled "Structural Polymer Composites: A Novel Approach for Multi-Functional Materials." The objective of the work is to develop multi-functional and environment-friendly colors composed of polymer composite nanostructures inspired by bird feathers in nature. These colors have applications in paints, textiles, wide-angle displays and cosmetics.
Congratulations Akshata and Asritha!!