SOCIAL JUSTICE TASK FORCE
Findings and recommenda­tions
Message from President Gary L. Miller
Memo to campus endorsing the Social Justice Task Force's report and defining next steps
Dear Colleagues,
I invite you to review the final report lower on this page of The University of Akron Social Justice Task Force, which I appointed on July 2020. This report includes an excellent assessment of our current position with respect to diversity, equity and inclusion and contains many strong recommendations for advancing our procedures and practices in this area.
I want to extend my most sincere gratitude to Dr. Sheldon Wrice and Dr. Julie Zhao, who co-chaired this important group with great skill. The members of the task force have rendered the University a great service through their work and commitment to making The University of Akron a diverse and nurturing environment for every person.
The next step is to thoroughly examine the recommendations of the task force and develop actions to move the University forward. The Cabinet, working in conjunction with the following leadership team composed of the four task force committee chairs, will collaborate on this.
Willa E. Gibson, Associate Dean of the School of Law
Suzette L. Speight, Department of Psychology
Michael Strong, Dean of Students
Monica M. Ascar, School of Social Work, Lakewood Campus
Dr. Wrice (who is a member of the Cabinet) and Dr. Zhao will also be fully involved. 
As we communicate our progress, please feel free to contact me, any member of the Cabinet or the other colleagues involved in this with your suggestions or concerns.
Thank you all for your commitment to making UA a model of diversity, equity and inclusion. 
GARY L. MILLER
President, The University of Akron
Executive summary
Prepared by Dr. Sheldon Wrice and Dr. Julie Zhao
March 29, 2021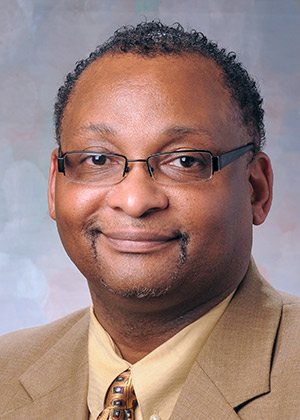 Recent developments such as health outcome disparities and perceived racial division in the country are quite reckoning. Arguably, it is about time that all stakeholders take stock of their efforts and, if need be, adopt a new approach that can effectively address all forms of disparities and injustices in the country. Institutions of higher learning have significant roles to play in that direction as key stakeholders. Those institutions must deem it imperative to engage in periodic self-evaluation to ascertain whether their efforts are yielding the desired outcomes for the larger society. This fact is not lost on The University of Akron.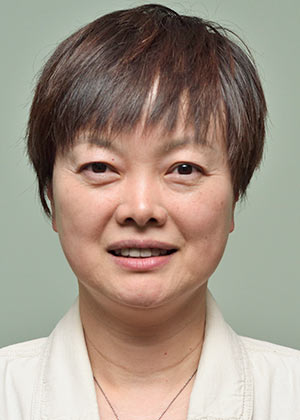 Under the auspices of the Office of Inclusion and Equity of The University of Akron, four critical areas were assigned to four sub-committees to respectively evaluate and make recommendations for policy actions to address the lingering questions regarding issues of diversity, equity, and social justice. These areas are: "students' success and retention", "faculty development and curriculum", "development of contract professionals and staff", and "recruitment and retention of minority administrators". The committees engaged in stakeholder consultations, deliberations, literature review, and review of best practices. This report contains the challenges that the committees identified in their respective areas of focus as well as their recommendations on how best to mitigate those challenges.
 Students' success and retention
Identification of priorities
Specific areas for evaluation and recommendation were identified: student advising, campus and department climate, community engagement, discriminatory conduct of stakeholders, operation of the diversity center, and campus support system for underrepresented students. Other areas included: communication, grievance procedures, faculty and staff support, and sustainability of programs and initiatives. It is observed that the existing policies and procedures pertaining to these critical areas are inadequate or ineffective to mitigate the persistent biases, microaggressions, and stereotypes that often confront and undermine the academic success of most underrepresented students on campus. For instance, on the issues of student advising, minority students feel that most advisors on campus hardly demonstrate tactfulness or commitment to students' concerns. Because of their peculiar circumstances, most minority students often have challenges in several course areas, particularly in the STEM field. Unfortunately, those minority students do not have access to early intervention programs that are often readily available to White students of wealthy backgrounds. The outcome of this predicament is the poor performance of the minority or underrepresented students in the standardized testing system.
Moreover, the University has limited mechanisms to assess campus climate vis-à-vis the impacts of its existing efforts that aim to build an all-inclusive academic environment on campus. Bodies such as the Affirmative Action Commission, the Faculty Senate, and the University Council have the responsibility to address all forms of biases and discrimination experiences on campus. However, those bodies have not prioritized or coordinated their efforts to address the problems that militate against academic progress of underrepresented students. One other key area that has not been prioritized in the case of the minority students is access to financial support. Most minority students are unable to navigate the requirements to secure adequate financial aid in a timely manner to support their education.
Recommendations
The student advising unit needs to be retooled to address the needs of the underrepresented students effectively. This could involve recruitment and training of more advisors, particularly those who have the professional and social backgrounds to effectively engage needy students. This strategy can be considered in tandem with incentive packages and periodic training for advisors. Moreover, there should be periodic engagements between students and advisors through fora and focus group discussions for both groups to share their experiences and expectations. Data on student academic performance should be readily and timely available to advisors so that they can initiate intervention measures to help the most at-risk students before it becomes too late. The climate assessment must be prioritized and be a frequent feature (at least every four years) and should involve the key stakeholders in the management of the University. The outcomes of the assessment and recommendations thereof should be tasked to the Affirmative Action Commission, Faculty Senate, and the University Council for implementation. In addition, a diversity taskforce consisting of representatives from all stakeholders on campus should be formed and operate under the direction and support of the Vice President for Equity and Inclusion.
 Faculty development and curriculum
Identification of priorities
Three major areas namely, mission, faculty representation, and faculty development and curriculum are examined. The University's mission statement is deemed central to its commitment to diversity, inclusion, and equity. However, as it stands now the University's mission statement as captured under the Rule 3359-20-01, Affirmative Action Statement, does not indicate a serious commitment to those important issues. That is, there is lack of specificity regarding issues of diversity, inclusion, and equity. It is observed that there is underrepresentation of Black or faculty of color in all facets of the University's activities. The number of Black faculty on tenure track in the University has declined consistently from 5.8 percent in 2004 to 4.3 percent by the year 2019. Available data on faculty job applications point to the fact that Black or applicants of color have not been substantial over the years and, also the number of those applicants who get recruited successfully is miniscule. On faculty development and curriculum structure, it is observed that the University's current efforts are inadequate to meet the needs of a contemporary, complex and diverse society. There is no evidence that faculty, particularly those engaged to teach diversity related courses, have received any training that emphasized a pedagogy that reflects the different experiences of their students or contemporary, complex society. These developments do not indicate a strong commitment on the part of the University to facilitate multiculturism, diversity, inclusion, equity, and social justice as part of its core objectives.
Recommendations
The University needs to send a message that it is an institution that prioritizes diversity and equity. This should be done through a mission statement that strongly accentuates and advertises that position. The mission statement should be carefully developed/worded to recognize the historical experiences vis-à-vis contemporary challenges of those underrepresented and the efforts to remedy all challenges to diversity, inclusion, and equity, going forward. The University should be proactive regarding its efforts to recruit faculty from the minority population. This could be done by training academic search committees on issues of implicit and explicit biases that often militate against qualified candidates or applicants of color from being successfully recruited. The recruitment efforts should go hand in hand with retention efforts. Retention measures could include focus group discussions or similar avenues by which faculty of color could share their sentiments and concerns on issues that impact them negatively. Beyond that, the University should offer those minority faculty good renumeration packages and job protection to encourage them to stay rather than moving on to schools that offer a relatively better condition. Besides the recruitment and retention drives, the University should aim to build the capacity of all faculty on cultural competency and sensitivity issues and encourage them to manifest the same in structuring their curricula. This would ensure a standardized form of curriculum that addresses issues of diversity and equity across the University.
 Development of contract professionals and staff
Identification of priorities
Contract professionals form a significant segment of the University's workforce. However, available data on Contract Professionals indicate that the number of Blacks and other minority groups are significantly less than Whites in the same category. The underlying factors for this trend include less conducive campus environment, woefully inadequate renumeration, and weak strategies to recruit more minorities.
Recommendations
The recruitment and retention of contract faculty and other employees of color should be a primary focus of the University. In terms of recruitment, the University should engage in effective advertisement by utilizing all mediums including social media platforms and specifically target minority candidates for recruitment. In terms of retention, the University should undertake a periodic assessment of the renumeration and general working conditions of those employees so that it can offer a commensurate incentive in a timely fashion to prevent those employees from moving to other institutions. It is recommended that the University revisit its past efforts at job classification and compensation of its contract employees, and possibly speed up the processes of improving the working conditions of those employees. There is the need to build a culture that recognizes and respects minority contract employees as significant stakeholders in the effective functioning of the University.
 Recruitment and retention of minority administrators
Identification of priorities
A review of the racial composition of the administrative personnel in both Academic Colleges and Administrative Unit Leadership positions revealed a significant underrepresentation of racial minorities. Between 2015 and 2019, minorities in the administrative positions in the Academic Colleges and Administrative Unit Leadership consisted of about 11 percent in spite of the fact that they accounted for over 18 percent of the relevant labor market. The most impacted regarding this trend is the African American population. Whereas the White population in the administrative positions between 2015 and 2019 remained above 85 percent, African Americans accounted for less than 8 percent. Even those who occupy senior administrative positions are in the departments or programs that are specifically focused on diversity issues. Unfortunately, those programs are often considered as peripheral to the core functioning of the University. However, there is no clear indication that the University is strategizing to reverse this development. It appears colleges and departments are not assisted enough by the University to dedicate funds for programs and advertisements that aimed to recruit from the minority population. 
Recommendations
To ensure that the administrative structures of colleges and departments of the University consist of personnel of diverse background, the first point of call is an effective recruitment drive both internally and externally. It is recommended that a recruitment drive, with a cue from the NFL's "Rooney Rule" that requires at least one minority candidate to be interviewed for each head coaching job, be adopted by the University. Or, as adopted by the University of Texas, applicants from the underrepresented population must be part of the final round of the job interviews for all senior administrative positions. Internally, there should a mechanism in place that allows minority administrative staff and faculty who are currently employed to be considered for senior administrative positions, contingent upon request and qualification. When unsuccessful, the committee may be held to articulate the reason why those minority candidates could not be recruited. In this regard, the search committees may have to direct their efforts to identify and target internal minority candidates. Moreover, the University should have leadership internship programs for minority graduate, undergraduate, and professional students who can be considered for future job openings. The recruitment efforts must not be limited to recruiting people to occupy positions in diversity related programs and departments but most importantly, the mainstream governance structures of the University.
The University's drive to recruit more minority candidates could be facilitated through minority professional organizations or executive search firms that specialize in diversity recruitments. Beyond the recruitment drive, there is the need to retain the minority employees. This could be done through same-race and cross-race mentorship and orientation programs that specifically aim to eliminate all impediments, including interpersonal challenges that often derail the job successes and retention of minority employees. This effort could also include networking programs by which the University could assist and encourage minority administrators to join professional organizations and attend professional conferences and programs.