Panelists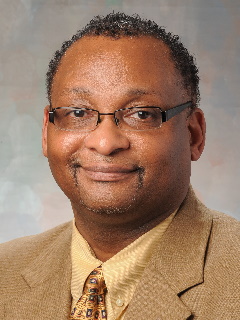 Dr. Sheldon B. Wrice - Moderator
Professor & Vice President for Inclusion and Equity
The University of Akron
Sheldon Wrice is currently the Vice President for Inclusion and Equity /Chief Diversity Officer. He is also serves as the Director of Pan-African Studies and Professor of Technical Writing and Composition. Prior to his present role, he served as Associate Dean for Multidisciplinary Studies and Education in the Buchtel College of Arts & Sciences, Chair of the Department of Associate Studies and Professor of Technical Writing and Composition at The University of Akron's Summit College. He teaches Composition, Technical Writing, Diversity in American Society, and The Black Experience. He has also served as an adjunct graduate faculty member in the School of Library and Information Science at Kent State University.
He is an active member of Kappa Alpha Psi Inc., 100 Black Men of Akron, Inc., and Sigma Pi Phi Inc.
Dr. Wrice received his Doctorate degree in Higher Education Administration from The University of Akron in May 1995. He also holds a M.A. in Urban Studies, an M.S. in Technical Education, a M.A. in Multicultural Education, a Master of Library Science degree, a MPA in Public Administration and a B.A. in English.
Dr. Wrice is a graduate of S.C. State University, Clark-Atlanta University, Georgia State University and The University of Akron
---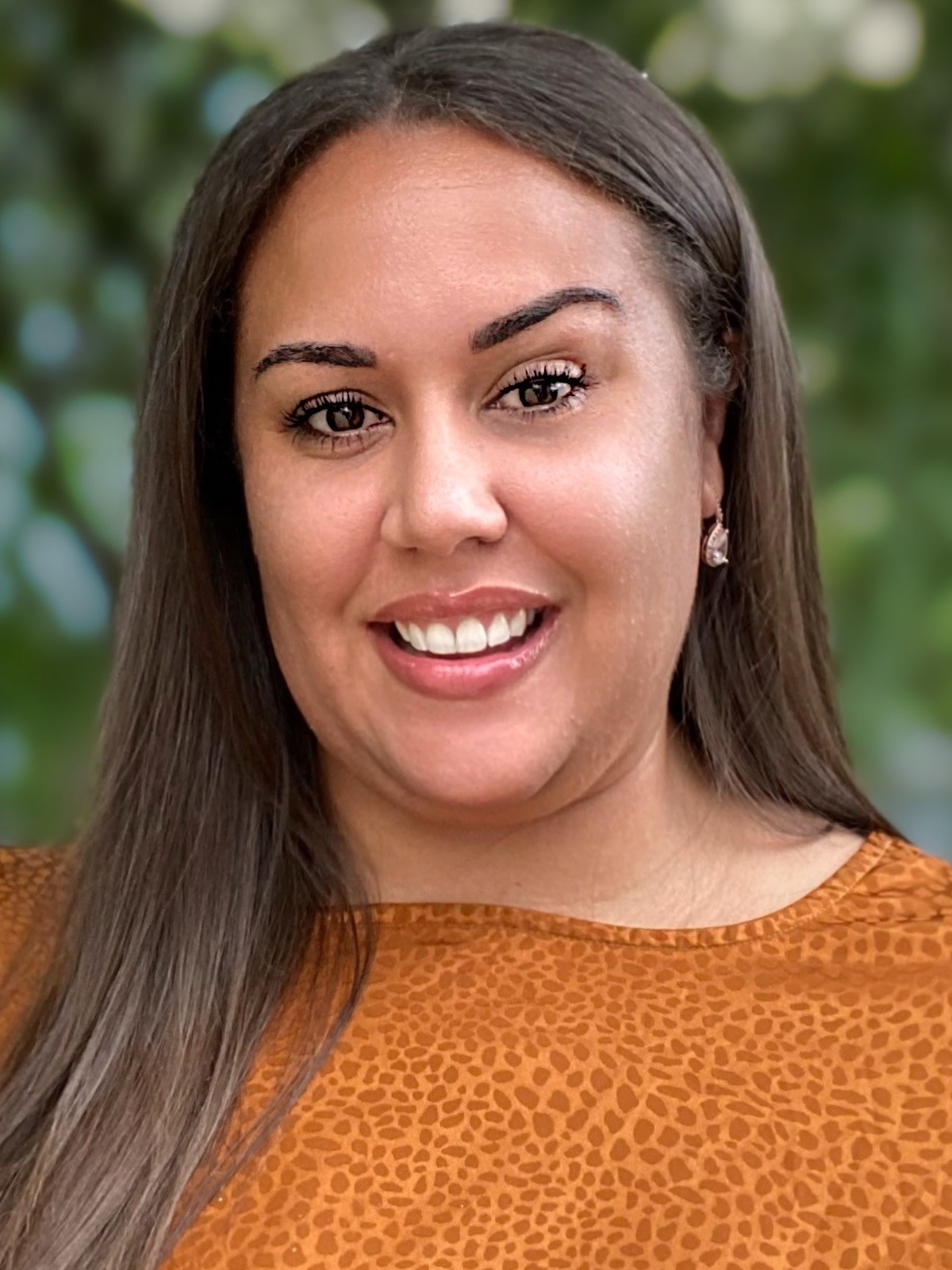 Brittany Ferguson-Mike - Moderator
Brittany Ferguson-Mike is currently the Associate Director, Campus Programs in the Department of Student Life. In this role, she plans and executes traditional, advocacy, and civic engagement programs. Brittany received her bachelors from Cleveland State University in 2010. She also received a Masters of Higher Education Administration from the University of Akron in 2013.
---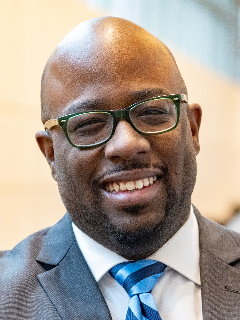 Dr. N. J. Akbar
Dr. N. J. Akbar serves Kent State University as Associate Vice President for Diversity, Equity and Inclusion. As AVP, Akbar is primarily responsible for assisting the VP with strategic planning, research, assessment and student success initiatives for the division and university. Dr. Akbar co-chairs the Campus Climate study committee, Bias Response leadership team and leads the university-wide DEI strategic planning 4-year process.
Additionally, Dr. Akbar is serving in his second year as President of Akron Board of Education, elected in 2019 to his first term. In his first year on the board, he served as Vice President.
Dr. Akbar moved to the Akron area in 2009 from Detroit, MI and has been engaged with Akron Public Schools since that time. Dr. Akbar struggled in school early on and was in special education classes; but, by the time he reached high school, he was placed in honors classes.
Dr. Akbar received his Ph.D. in Cultural Foundations of Education from Kent State University. His research and focus areas include educational equity, parent engagement, educational policy, educational sociology and Black male student success. Dr. Akbar has received many awards for his passion and commitment to education. Some of those awards include: Public Elected Official of the Year (2020), Significant African American Male in Akron (2017), Harold K. Stubbs Humanitarian in Education Award (2016) and Greater Akron Chamber's 30 for the Future Award (2015).
---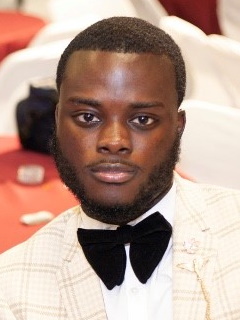 Gideon Boamah
Gideon Boamah is a senior majoring in Pre-Physical Therapy. He currently serves as the President of the Xi Xi Chapter of Kappa Alpha Psi, the Vice President of the African Students Association (ASA) and is a member of Black Students United (BSU).
---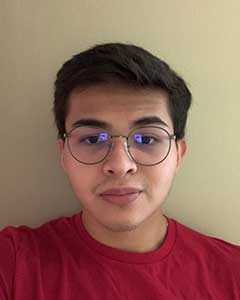 Joshua Panchana Cedeño
Joshua is the President of UA Latinos and is a second-year computer science student and is minoring in Spanish. He aims to become a software developer as his primary career goal.
---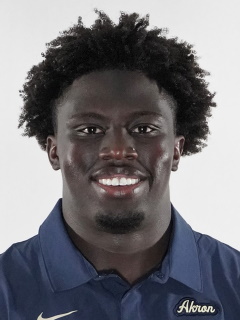 Adetutu Daranijo
Adetutu Daranijo is a junior majoring in Business Data Analytics.
---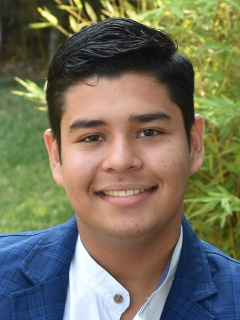 Jose Garcia
Jose Garcia is a third-year electrical engineering student at The University of Akron, where he is completing his first co-op at a packaging solutions company. He is an international student from Honduras whose native language is Spanish.
He is currently the president of Phi Gamma Delta Fraternity, a university social media ambassador, and the co-founder of ISO (International Student Organization).
---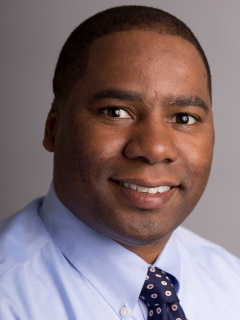 Charles D. Guthrie Jr.
Guthrie comes to Akron from the University of Wisconsin-Green Bay, where he served as director of athletics since late 2017. At Green Bay, Guthrie led a department of coaches, staff and more that 240 student-athletes competing in 14 NCAA Division I athletic programs as a member of the Horizon League Conference.
Prior to Green Bay, Guthrie completed three and a half years as Director of Athletics at San Francisco State. During Guthrie's tenure, the Gator's program transformed into one of the premier programs in the California Collegiate Athletic Association (CCAA), overseeing substantial increases in sponsorship, ticket sales, and fundraising revenue. Annual giving doubled during his tenure and Guthrie was also successful in securing a $2 million gift, the largest one-time individual gift to San Francisco State athletics.
Guthrie arrived in San Francisco after serving as the Director of Athletics at Clark College. He led the Penguins to exceptional competitive success across its 11 intercollegiate programs, highlighted by 26 teams advancing to the playoffs in their respective sports, eight Division championships, seven coach of the year awards and more than 60 student-athletes achieving all-conference and all-star recognition. During his time at Clark, Guthrie served on the NATYCAA Executive Committee.
Prior to Clark, Guthrie served as Associate Director of Athletics for California State University, Los Angeles (CSULA), supporting the overall planning, direction and management of the CSULA intercollegiate athletic program. Guthrie was responsible for the Golden Eagles' external relations, development and fundraising activities as well as direct supervision of CSULA's tennis, track and field, and cross-country programs. He served as the department liaison to Associate Students Inc., the officially recognized voice of the student body at CSULA. He also led activities including the Billie Jean King & Friends annual gala, which resulted in more than $200,000 in scholarships annually.
Guthrie came to CSULA from Cal State University, San Marcos (CSUSM), where he served as Director of Alumni and Parent Relations beginning in December 2004. While at CSUSM, Guthrie improved the University's contact with current and former students and more than doubled alumni association membership. He managed and doubled the alumni association budget.
Guthrie previously spent four years as Associate Athletic Director External Relations at University of California, San Diego (UCSD), where he developed and implemented the marketing, alumni and ticket programs for Triton athletics. He was instrumental in negotiating the school's all-apparel contract with adidas and served as tournament director for the 2001 NCAA Women's Soccer Championships, 2002 CCAA Conference Track and Field Championships and the 2003 NCAA Women's Water Polo Championships.
A 2004 graduate of the NCAA Fellows Leadership Development Program, Guthrie served as Director of Marketing, Tickets and Recreation Gym Memberships for the department of athletics at Columbia University in New York City prior to joining the UCSD staff. Guthrie also worked in athletics at Colgate University and the Eastern Collegiate Athletic Conference (ECAC).
The Albany, N.Y., native earned his B.S. in Political Science from Syracuse University and M.S. in Education Administration and Policy Studies from the University of Albany.
---
Freedom Harper
Freedom is pursuing a degree in Sports Management with a minor in Marketing. As a third-year junior, he currently ranks 25th in his class.
---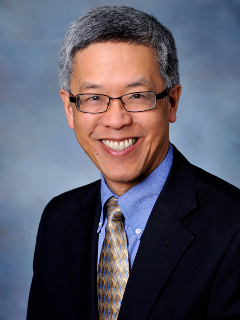 Brant T. Lee
Brant T. Lee is Professor of Law and Assistant Dean for Diversity and Social Justice Initiatives at The University of Akron School of Law. Professor Lee received his B.A. from The University of California at Berkeley, and his J.D. and M.P.P. (Master of Public Policy) degrees from Harvard University. Professor Lee writes and teaches about race and complex systems. Prior to joining the Akron Law faculty, Professor Lee worked as an attorney in private practice in San Francisco, served as Counsel to the U.S. Senate Judiciary Committee, and briefly served as acting Deputy Staff Secretary and Special Assistant to the President in the White House. He was the founding Chair of the Akron Civil Rights Commission and founding Director of the Akron Law PLUS (Prelaw Undergraduate Scholars) Program, a diversity pipeline program funded by the Law School Admission Council. In the Fall of 2020, Professor Lee offered a free online course to the general public on "Racial Equality and the Law" in which over 5,000 participants enrolled.
---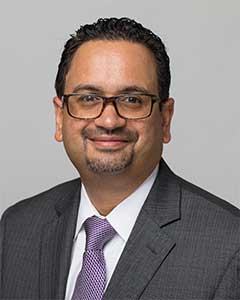 Victor A. Ruiz
Victor A. Ruiz is the Executive Director of Esperanza, Inc., an organization founded in 1983 whose mission is to improve the academic achievement of Hispanics in Greater Cleveland by supporting students to graduate high school and promoting post-secondary educational attainment.  Under his leadership, Esperanza has grown tremendously and has been a leader in addressing the educational needs of Cleveland's growing Hispanic community.  The organization has received national and local recognition for its work, including being named the 2019 Midwest Affiliate of the Year by UnidosUS, a 2015 Bright Spot in Hispanic Education by the White House Initiative on Educational Excellence for Hispanics, and receiving the prestigious Anisfield-Wolf Community Organization Award from the Cleveland Foundation.  

Victor lives in Cleveland with his wife and three children. He a graduate of the Cleveland School System, has a bachelor's degree in English from Baldwin Wallace College, and a master's degree in Education from Cleveland State University.  He serves on several boards including The Cuyahoga Community College and the United Way of Greater Cleveland. He is also Certified Professional Diversity Coach (CPDC) and a W.K. Kellogg Foundation Fellow, where he completed a 3-year fellowship focusing on racial equity and healing.
---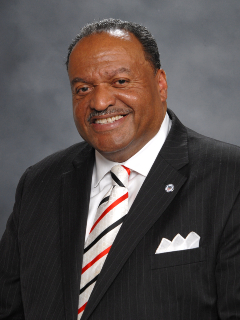 Marco S. Sommerville
Deputy Mayor, past President of Akron City Council, founder of a successful small business enterprise, and a loving husband and father of three accomplished young professionals: Marco S. Sommerville is an honored torchbearer for the African-American community as well as an admired and recognized member of Akron's business and political leadership.
Presently, Mr. Sommerville serves as the Deputy Mayor for Intergovernmental Affairs and Senior Advisor to Mayor Dan Horrigan. He was first appointed to the Mayor's cabinet in 2013 when former Mayor Don Plusquellic named him Planning Director following 25 years of service on Akron City Council — 12 years as President of Council.
Born July 1,1952 in Akron, Mr. Sommerville lived his earliest years with his parents in public housing on Akron's east side until moving to West Akron as a grade school student. He attended Crouse Elementary, West Junior High and graduated from Buchtel High School.
An interest in science led him to pursue studies in Mortuary Science at Kent State University and Cincinnati College of Mortuary Science, from which he graduated in 1974. In 1978, he opened Marco Sommerville Funeral Services in West Akron. As his reputation as a successful businessman flourished, so too did his interest in public service.
In 1982, Mr. Sommerville was named president of the Akron Chapter of the NAACP. During his two-year tenure, he focused on equal employ-ment opportunities for African Americans in city, state and university positions. He was instrumental in obtaining a milestone consent decree that resulted in racially balancing Akron's police and fire departments.
In 1984, Mr. Sommerville joined future Cleveland Mayor Mike White as co-chair for Reverend Jesse Jackson's Ohio presidential campaign. It was Reverend Jackson who urged Mr. Sommerville to run for political office.
The election of Akron Mayor Tom Sawyer to Congress in 1987 led to several vacated city government positions, among them the Ward 3 Council Representative seat to which Mr. Sommerville was appointed. The residents of Ward 3 re-elected him 12 times.
Mr. Sommerville's experience as a small business owner and resident of Ward 3 had an immediate and lasting impact on his Council service. He witnessed the decline of the neighborhoods after the riots of the late 1960s tore through West Akron. He saw poor and elderly residents forced to carry groceries by foot from far-away stores because local businesses had closed. He saw the closing of multiple schools – Lane, Grace, Thornton, South, West and Hower – cause further deterioration of the neighborhoods.