CARLOS SIMARRO
Hometown | Wadsworth, OH
Major | Civil engineering
Company | GPD Group
Position | Field Technician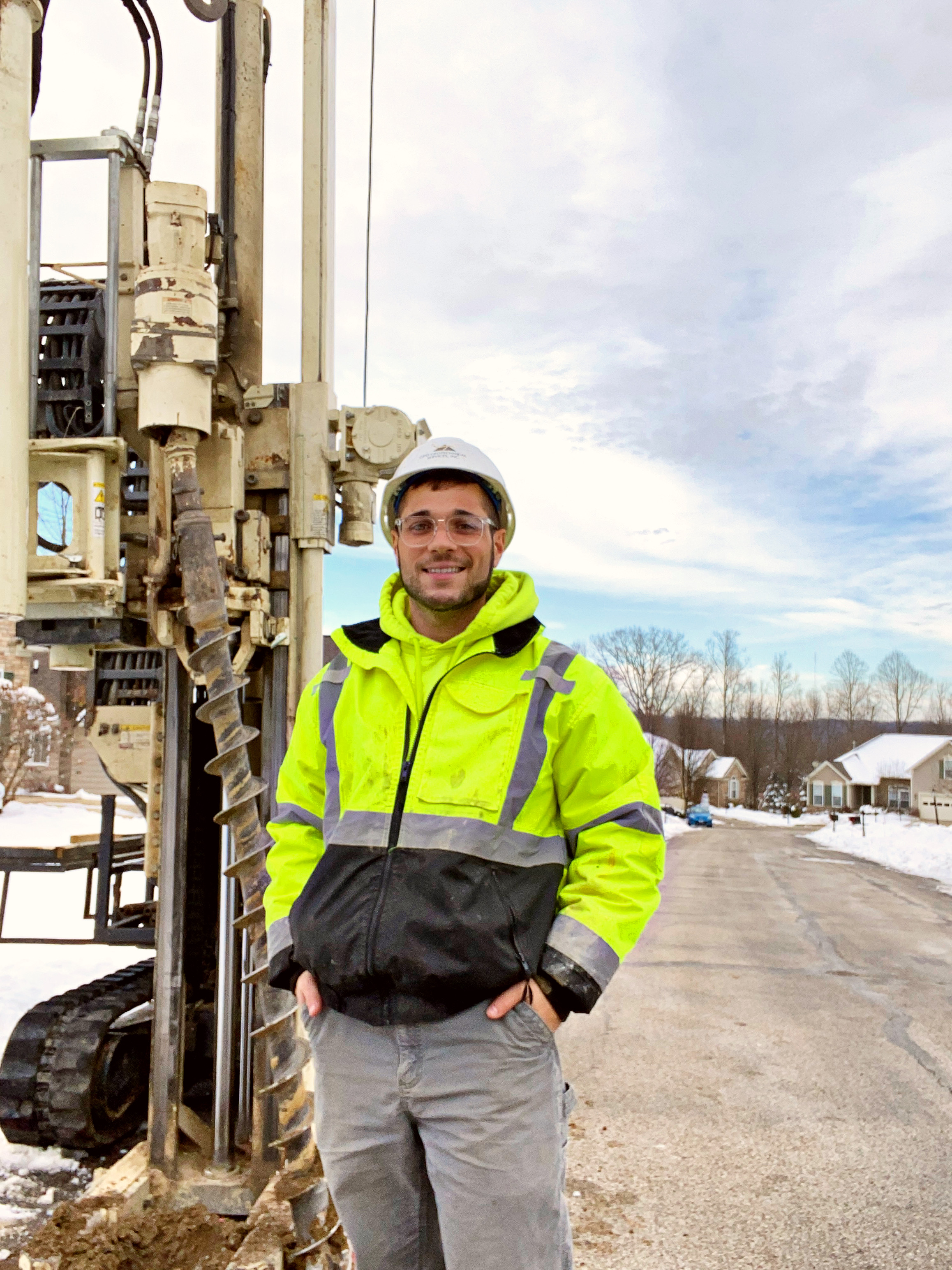 Carlos Simarro, civil engineering student at The University of Akron.
Tell us about your current co-op.
My current co-op is a great learning experience because it involves hands-on work. This help me actively understand what I am learning in class and applying it to real-world situations. As an inspector, most of my projects involved soil, concrete, or rebar/masonry. I collect soil samples with drillers, test concrete strength for foundations, and observe rebar placement for footings of new structures. The drillers use rigs to penetrate the ground and hammer a spoon into the soil to collect a sample.

To test concrete, I construct cylinder molds and test air percentage, temperature, and slump which measures the consistency of fresh concrete before sets. Then to determine the strength of the concrete cylinder, I use a hydraulic press to determine the pounds of force per square inch the cylinder could withstand before breaking.

For observing/inspecting rebar and masonry, I watch the workers as they place the blocks or bar, and make sure they are in accordance with the structural drawings.
Why did you choose to participate in the co-op program?
I chose to participate in the co-op program because I thought it would be a great way to ease into a job after college. It has given me a sense of comfort in the type of work I will be doing and is a great way to make connections.
What unique or exciting projects have you worked on?
I work outside almost every day which is nice. The most exciting project I did was collecting soil samples in Sand Run Metro Park during the fall. It was very scenic and the temperature was perfect. It made going to work early in the morning very enjoyable.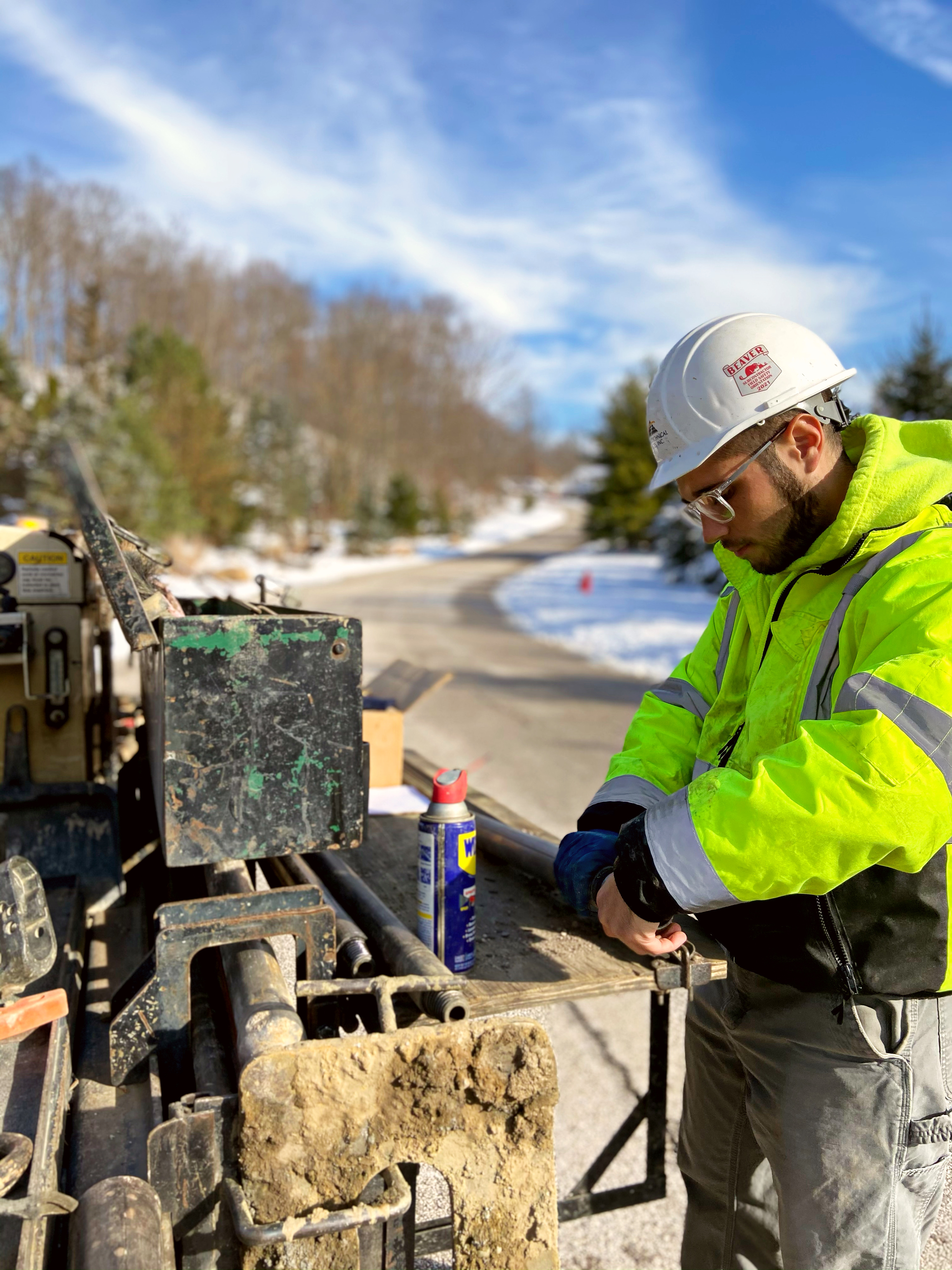 What is the coolest part of your co-op?
The coolest part of co-op was definitely being able to get job experience while making money. This is an awesome opportunity because it allows you to pay college debt while still in school.
What advice do you have for the co-op search process?
Apply to as many places possible and to use your resources. The College's co-op and placement department is full of great advisors who are rooting for your success and work hard for you.