SEAN LACEY
Sean Lacey, majoring in mechanical engineering
Company | Air Control Products
Location |Broadview Heights, Ohio
Position | Application Engineer CO-OP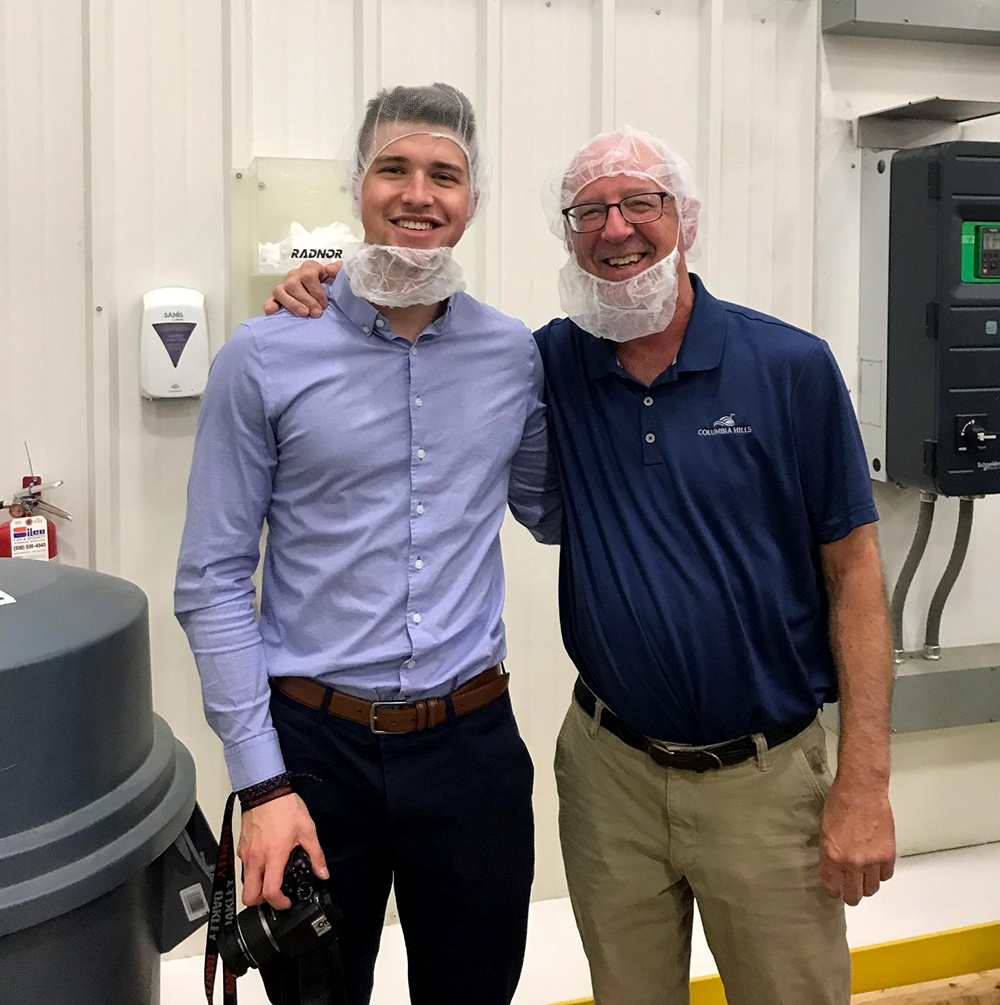 Sean Lacey, mechanical engineering student at The University of Akron.
What does an Application Engineering Co-op do?
That means that I am a technical sales engineer in the construction and HVAC field. I work with consulting engineers and contractors to help design new and retrofit old buildings with the latest HVAC technology. My job is to help the engineers specify the correct and most efficient equipment for their building and help our internal sales staff with the submittal process once a job has been awarded.
How did you get the gig?
I was connected with Air Control Products through Kevin Smith and the Institute for Leadership Advancement, through UA's College of Business. I highly recommend this program regardless of your major.
How are you applying what you learn in school to your co-op?
I use thermodynamics, heat transfer, and American Society of Heating, Refrigerating, and Air-Conditioning Engineering (ASHRAE) HVAC laws daily. Being in a technical sales position, I get to combine by engineering background with my love for building relationships and help others. This co-op has allowed me to build professional relationships with consulting engineers and contractors that have benefitted myself along with allowing me to connect other Akron engineering students with these companies.
What is your typical day like?
A typical day at Air Control Products involves collaborating with consulting engineers from various firms across Northeast Ohio. We work with these engineers in various stages of projects, starting with the initial design, to budgeting, to the final building plans. The engineers look towards Air Control Products to be a knowledgeable source for rooftop units, fans, air distributions, terminal units, and many other products. Our job is to have the most knowledge regarding our manufacturers so we can better assist the engineers.
Along with equipment/product selections, we are also responsible for education of the engineering community. This is done by giving sales and training presentations, visiting engineering offices for one-on-one project assistance, or through ASHRAE meeting presentations. We give these presentations in front of groups of people, so being able to speak in public is a must. We need to study the topic so that we are experts, then convey that knowledge onto the group. This is one of my more enjoyable tasks as I enjoy speaking.
What other cool opportunities have you had on co-op?
Since Air Control Products is a smaller company, I've also had the opportunity to be involved in the marketing side of the business. I have been interested in marketing and social media for as long as I can remember. Using my experiences from my other job and from the mentorship of some great marketers, I have been able to spearhead some of ACP's marketing efforts. I helped great our project showcase on our website which showcases some of our more high-profile projects. Since I am an FAA certified drone pilot, I visit these job sites and use the drone to take pictures and videos. I am also an avid photographer, so I am able to get pictures throughout the buildings of our products in use. We use this showcase to show off our work as well as give credit to the other companies involved.
Why did you choose to pursue engineering sales?
At its roots, engineering is about solving problems and using your resources to solve said problems. Sales is about building relationships and instilling trust with those you work with. Combining the two together allows for a dynamic position where you create new experiences each day. I have previous co-oped for Bosch Rexroth and Robin Industries. Both of those were more on the process/R&D side of engineering. I can truly say that I've enjoyed my current position that most, hence why I have accepted a full-time offer.
If you're comfortable speaking and building relationships, but also enjoy problem solving and have a technical aptitude, technical sales or engineering sales may be the field for you.
What is next?
I have accepted a full-time job offer from Air Control Products after graduation.