Youth in Corrosion Engineering Conference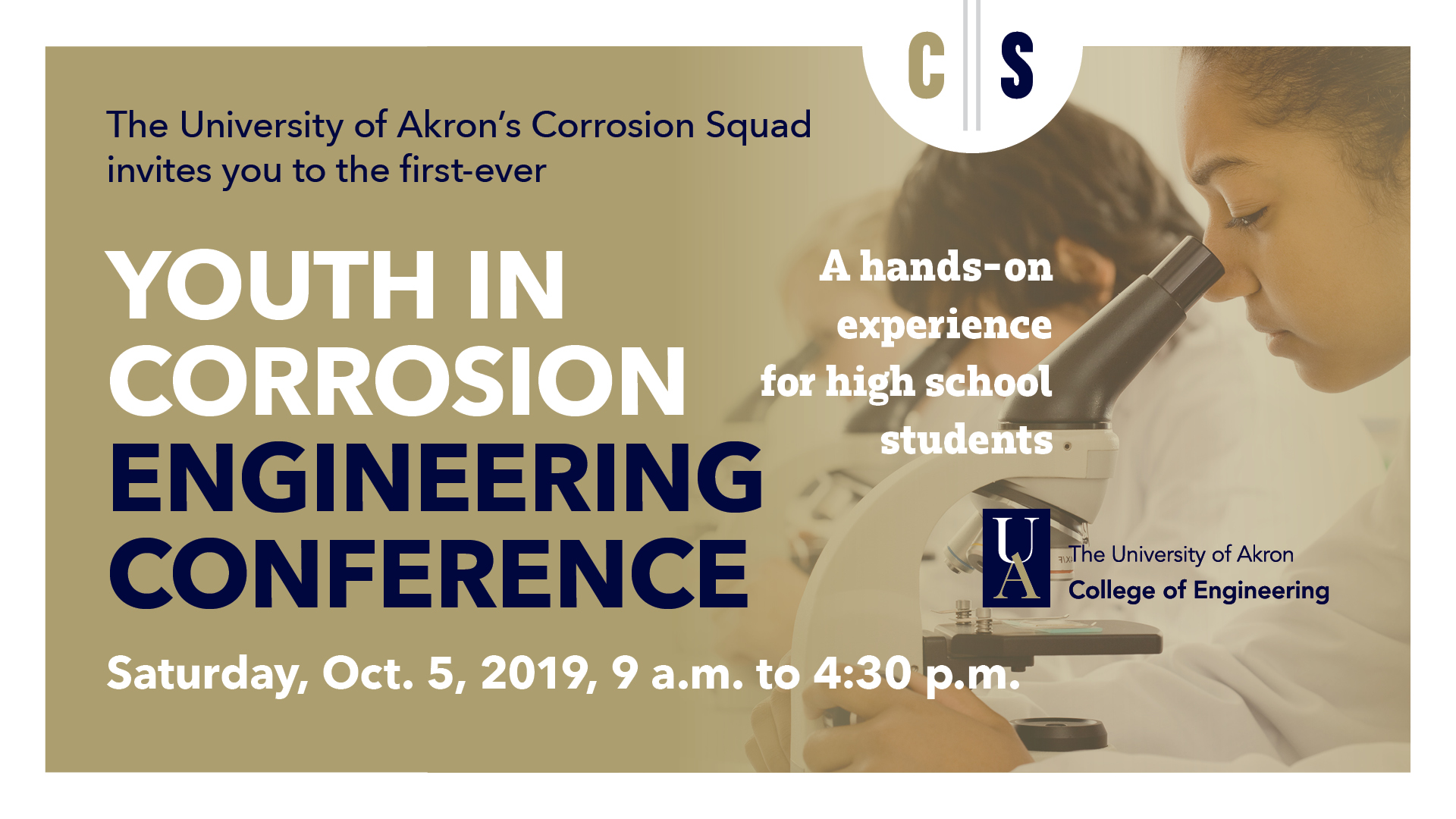 What is corrosion and why does it occur? How do you prevent or control corrosion? Why do certain materials corrode faster than others? Come learn this and more at the place that offers the first and only corrosion engineering bachelor's degree program in the US!
Students will:
See the power of corrosion by turning on a light bulb with a lemon!
Feel the strength of corrosion by ripping apart an aluminum can with your bare hands!
Tour corrosion laboratories and campus
Have lunch with current corrosion engineering students
All parents are also welcome to participate in this event at no extra cost. The parent experience will begin and end at the same time as your child's but will feature information specifically oriented for parents, including information on the Engineering Co-op and Placement Program, scholarship opportunities, and more. Parents will have lunch with current corrosion engineering students (lunch for students is included in registration cost, lunch for parents is available for purchase in The Student Union).
The event is organized by the UA chapter of the Corrosion Squad, The National Center for Education and Research on Corrosion and Materials Performance (NCERCAMP), and The University of Akron's College of Engineering.
Event Details
Saturday, October 5, 2019, 9- 4:30 p.m.
Student Union Gardner Theatre Lobby
303 Carroll Street
Akron, OH 44325
Registration
The cost to attend is $5 until September 27. Your fee includes lunch, a parking pass, and goodie bag. Register today!
Questions?
Contact Rogelio De Las Casas Aranda at 815-216-8999 or rd79@zips.uakron.edu.
Flyer Download
You may download the flyer here.