Student Design Teams
UA's highly regarded student design teams allow students at all levels to apply classroom theory to a major design project. Our design teams consistently rank highly in national and international competitions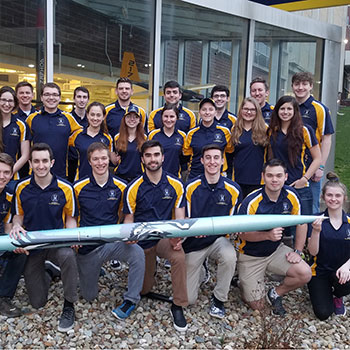 Akronauts Rocket Design Team
You can literally be a rocket scientist at UA by becoming a member of the Akronauts Rocket Design Team. Founded in 2014, The Akronauts Rocket Design Team consists of engineering students from various educational disciplines and backgrounds. Their mission is to advance aerospace technology by providing students a platform of multifaceted, hands-on experience as they pursue excellence in their fields of study. Apart from the motor, the entire launch vehicle and its components will be designed, tested, and fabricated by students. The goal is to place at the annual NASA Student Launch initiative held every spring.
Contact: uakronauts@gmail.com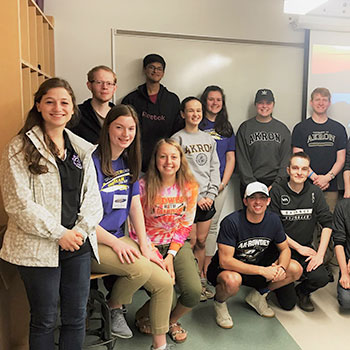 Biomedical Engineering Design Team
The University of Akron's Biomedical Engineering Design team consists of over 40 undergraduate and graduate students dedicated to solving medical problems. They collaborate with the healthcare industry and community organizations to solve problems in the medical field through the design and augmentation of devices and procedures. Successful projects have gone on to win student competitions and grants, which are applied toward bringing the product to market to get innovations in the hands of those in need of solutions.
Contact: UABMEDesignTeam@gmail.com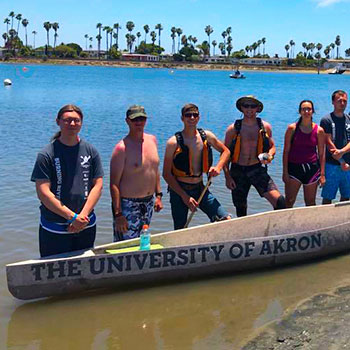 Concrete Canoe Team
The UA Concrete Canoe Team participates in a national competition where top engineering schools from across the country build and race canoes made out of concrete. Team members learn the aspects of the construction experience, including management skills, concrete mix design, artistic ability, canoe paddling, graphic design and technical writing. Many design team members are civil engineering majors, though anyone can join and no experience is necessary.
Contact: akronconcretecanoe@gmail.com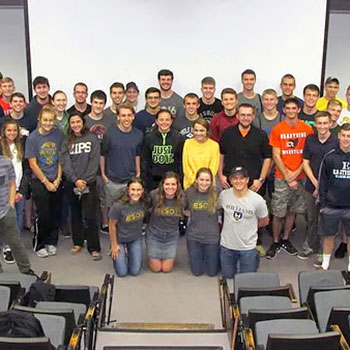 Engineering Service Design Team (ESDT)
ESDT is committed to engineering a better community. We promote teamwork and application of engineering knowledge using design strategies to develop engineering solutions. We strive to provide these solutions to local nonprofits. Past projects include a portable splash pads for city parks, a portable wheel cart for the Adaptive Sports Network of Ohio, and a hand pedal system for a bike that can be used by people with spina bifida.
This design team includes students from all engineering disciplines and we are open to those looking to build a better community.
Contact: engservicedesignua@gmail.com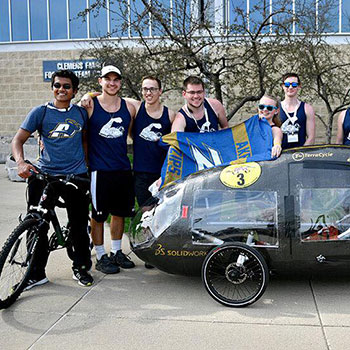 Human Powered Vehicle Team
The goal of this design team is to create a marketable human powered vehicle. Students design an efficient, pedal-powered, pod-like vehicle built for everyday use that will accommodate short distance for commuters that are fond of bicycles but wary about safety and practicality. Using the fundamentals of engineering the Human Powered Vehicle Team is trying to achieve an optimal balance between speed and practicality, also taking into account simplicity and comfort.
The American Society of Mechanical Engineers (ASME) hosts Human Powered Vehicle competitions each spring on the regional level at locations around the world. UA competes at the North America East regional event.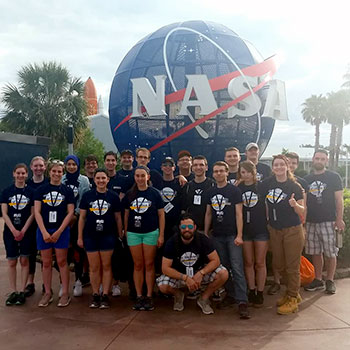 NASA Robotics Team
The goals of the award-winning UA NASA Robotics Team are to construct a reliable robot capable of participating in the NASA Robotic Mining Competition, while also reinforcing knowledge learned in the classroom and strengthening abilities used in the workplace. Many team members are mechanical engineering majors, though anyone with a love of robots is welcome to participate.
The NASA Robotic Mining Competition is an international tournament held annually at NASA Kennedy Space Center. The goal of the competition is to construct a robot that is able to collect sand on a simulated lunarscape.
Contact: uanasarobotics@zips.uakron.edu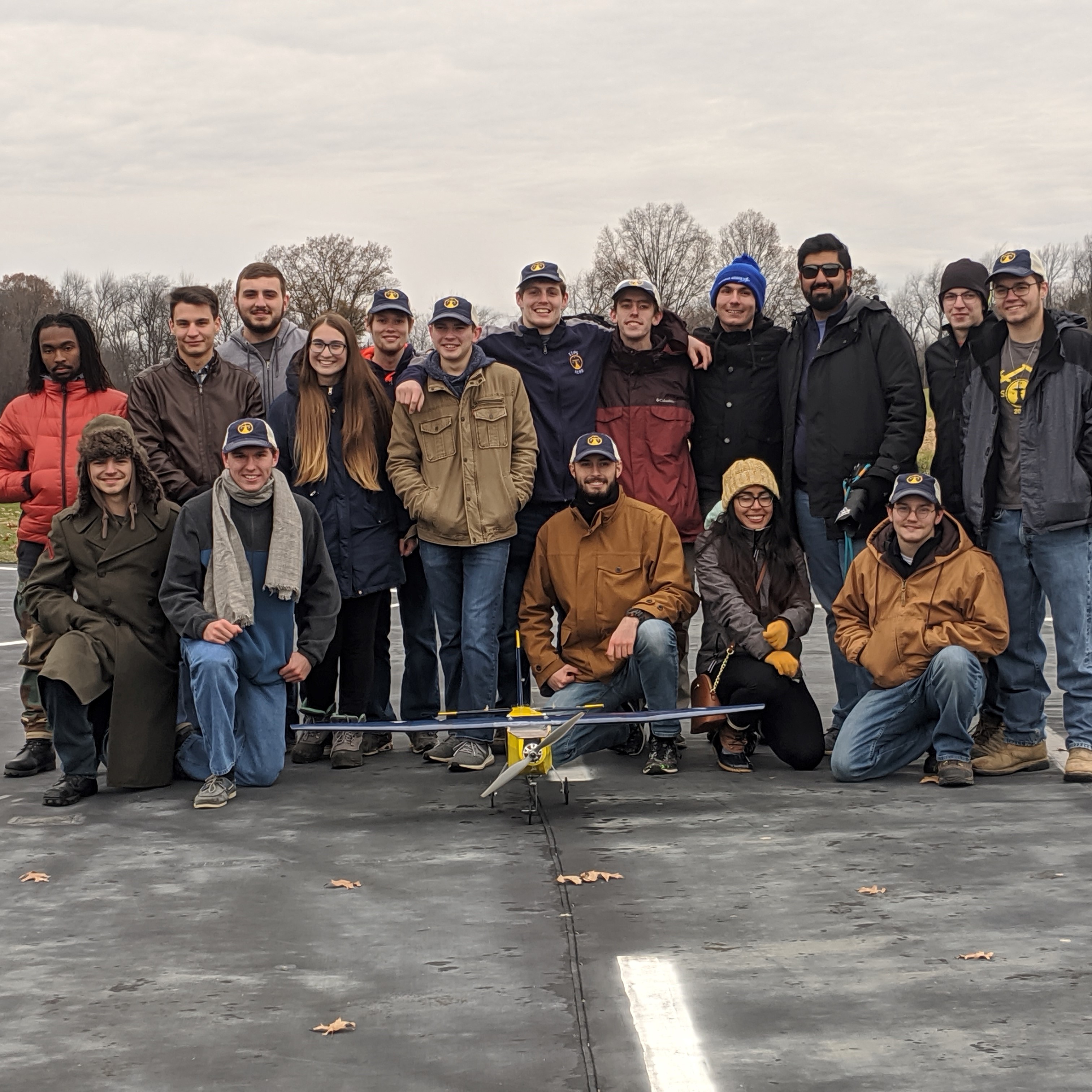 Zips Aero Design Team
The Zips Aero Design Team is a student-run design team that designs and builds airplanes from scratch to test and compete in international competitions. Anyone who is interested can join the team. The Aeros accept students from all backgrounds and majors. The team is a great way to make friends, practice engineering outside of the class, learn how to use different engineering software, gain experience with machine shop tools, and be a part of a family. Members participate in the entire engineering process—from design to budgeting finances and construction. The Aeros are one of the most competitive teams at UA and have generally placed top third in the past.
Contact: akronaerodesign@gmail.com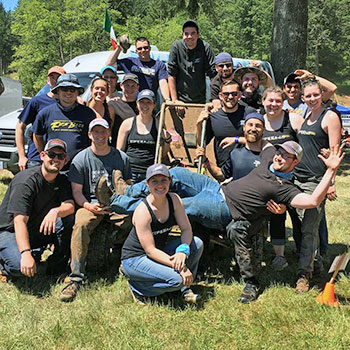 SAE Baja Team
The SAE Zips Baja Team designs, fabricates, and tests mini off-road Baja vehicles to compete against other colleges across the country. Their goal is to build a Baja car that can survive the toughest of road terrain. Students must function as a team to not only design, build, test, promote, and race a vehicle within the limits of the rules, but also to generate financial support for their project and manage their educational priorities. While many design team members are mechanical engineering majors, the team is open to any UA student.
Instagram: @zipsbaja
Contact: zipsbaja@uakron.edu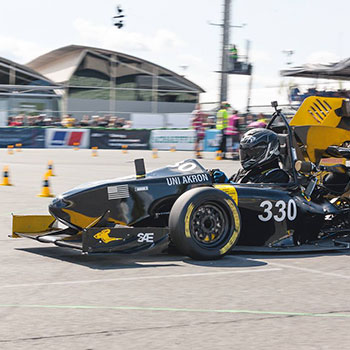 SAE Formula Team
The Formula SAE Design Team provides students with an opportunity to participate in projects with real-world applications. Students are challenged to incorporate classroom knowledge into effective design related to the automotive industry.
The program concept is that a fictitious manufacturing company has contracted a group of engineers to manufacture a prototype formula-style race car to be evaluated for production. The vehicle must have high performance in acceleration, braking and handling. The car must also be aesthetically pleasing, comfortable and easy to maintain. With the same considerations as any engineering business, the students must also evaluate cost, manufacturing capabilities and reliability.
See how Zips Racing celebrated its 30th anniversary.
Contact: zipsracingformula@gmail.com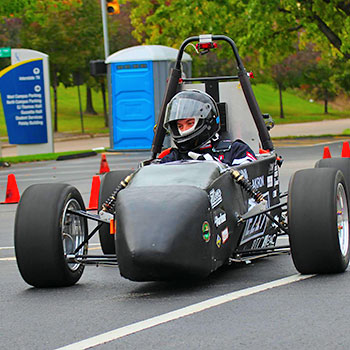 SAE Formula Electric Team
Similar to the Formula SAE Design Team, the Formula Electric Team creates an environment for students similar to industry work. Students must manufacture a prototype electric race car to be evaluated for production. The vehicle must have high performance in terms of acceleration, braking, and handling capabilities. The car must also be aesthetically pleasing, comfortable, and easy to maintain. With the same considerations as any engineering business, the students must also evaluate cost, manufacturing capabilities, and reliability of the race car.
Contact: evracing@zips.uakron.edu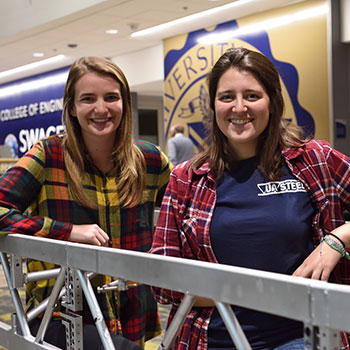 Steel Bridge Team
The Steel Bridge Team, consisting largely of civil engineering students, gives students the opportunity to be involved in the whole process of bridge design. The team regularly competes in the Student Steel Bridge Competition, where engineering students conceptualize and design through fabrication, erection and testing—culminating in a steel structure that meets client specifications and optimizes performance and economy. Categories of the competition are display, construction speed, lightness, stiffness, construction economy and structural efficiency.
Contact: ua.steelbridge@gmail.com