Diverse Engineering: A Podcast
The University of Akron's (UA) College of Engineering and Polymer Science returns with our latest installment of "Diverse Engineering – Women Engineers Through the Decades," a podcast celebrating diverse voices and stories of UA engineering graduates.
UA's Women in Engineering Program was launched to encourage more women to become engineers. We help curious, creative, and hard-working women pursue their dreams of making the world a better place ― through the science of engineering.
---
Donate to support the Women in Engineering program
---
Episodes
---
Season 2 Episodes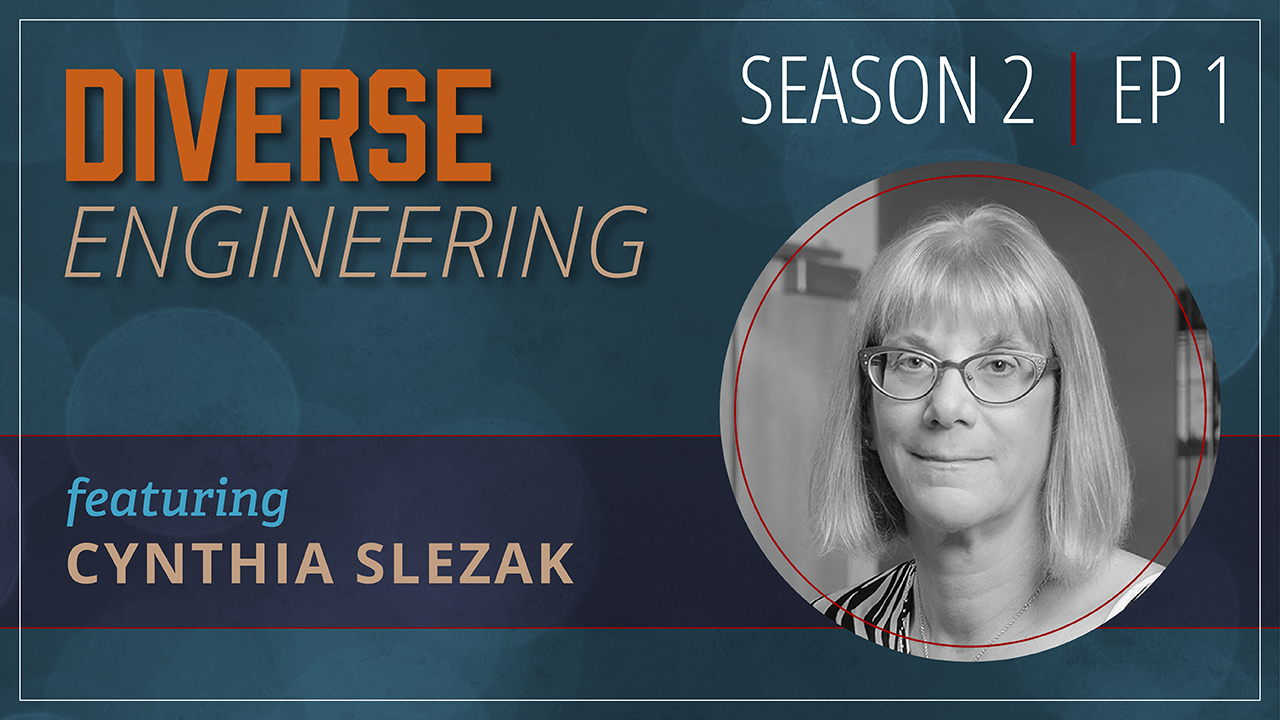 EP1: Synthesis of a Female CEO | Cynthia Slezak
Hear how purchasing her own company in her 30s prepared Cynthia Slezak for running her father's company after his unexpected death. Cynthia, B.S. Chemical Engineering, is the CEO of the RJS Corporation in Akron.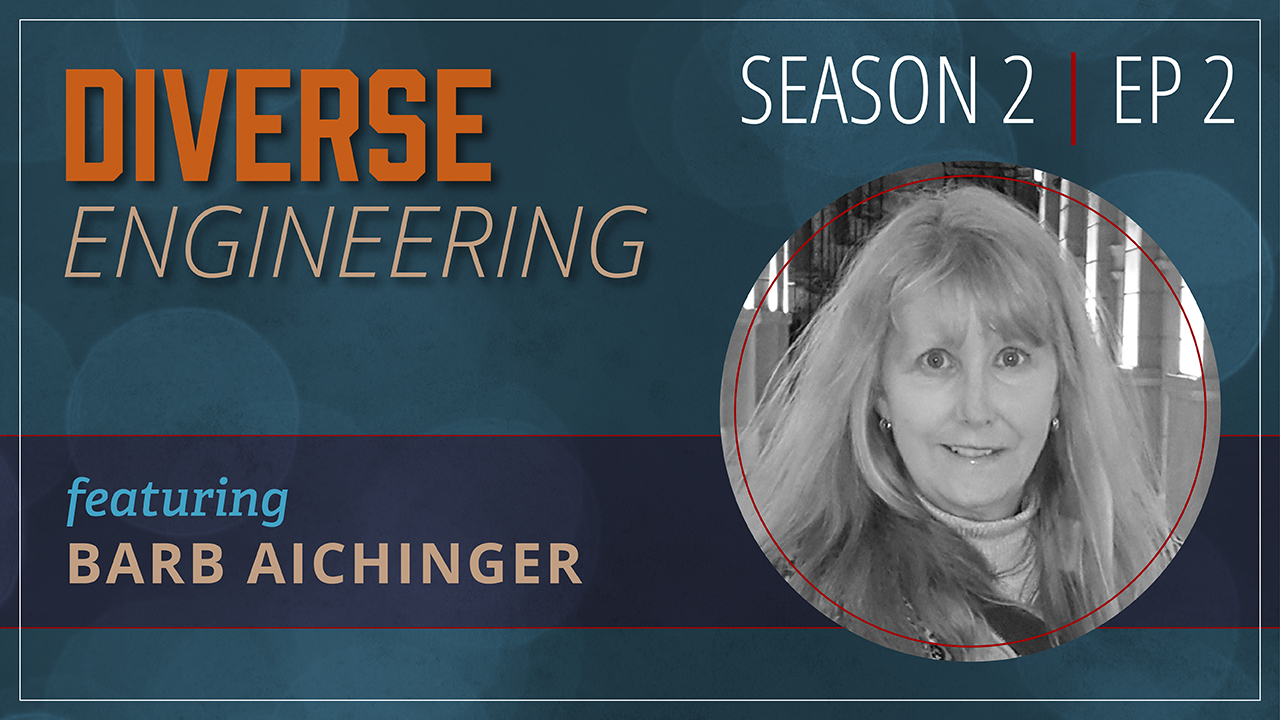 EP2: Energizing My Own Path | Barb Aichinger
Barbara Aichinger, B.S. Electrical Engineering '83 and VP/co-founder of FuturePlus Systems, tells the story of starting her own company with her husband and the successes and setbacks along the way.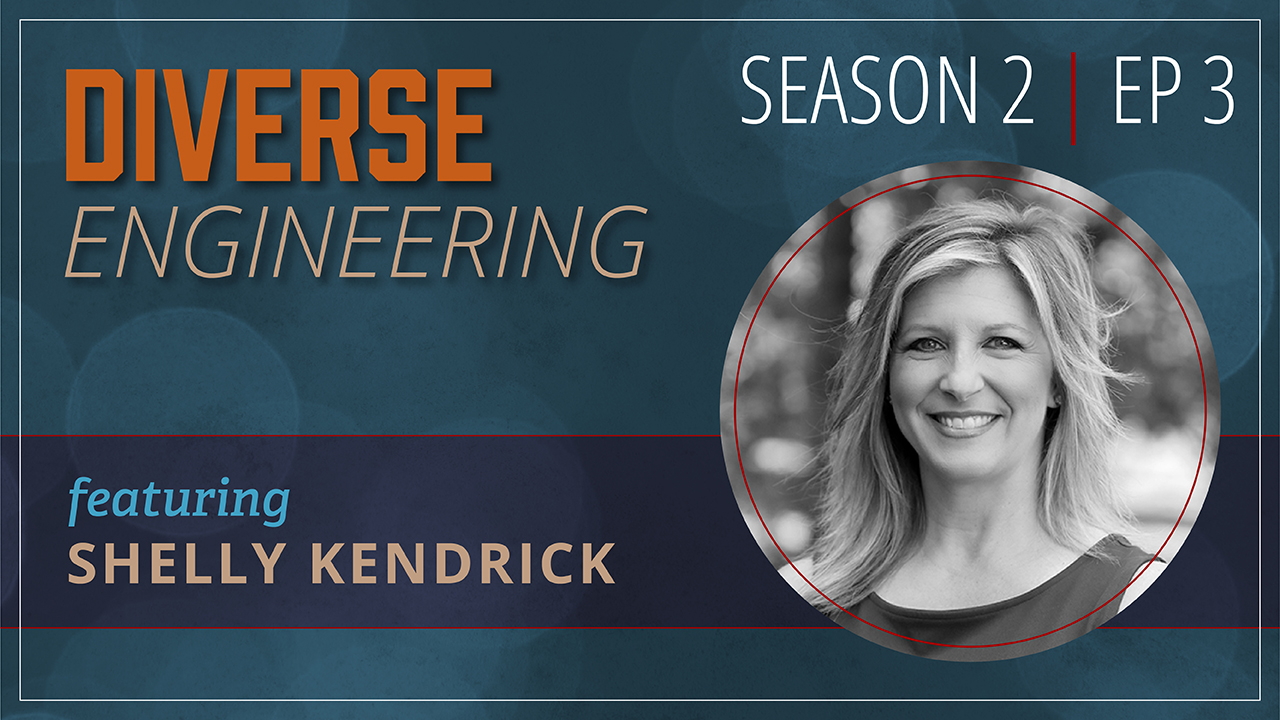 EP3: Setting My Career Success in Concrete | Shelly Kendrick
This episode features an engineer whose passion for bridges and urban planning led to a 21-year career in civil engineering. Hear from Shelly Kendrick, B.S. Civil Engineering '99, M.S. Civil Engineering '02, on challenges she faced early on in her career from being a woman in a male dominated field, and why failure is important.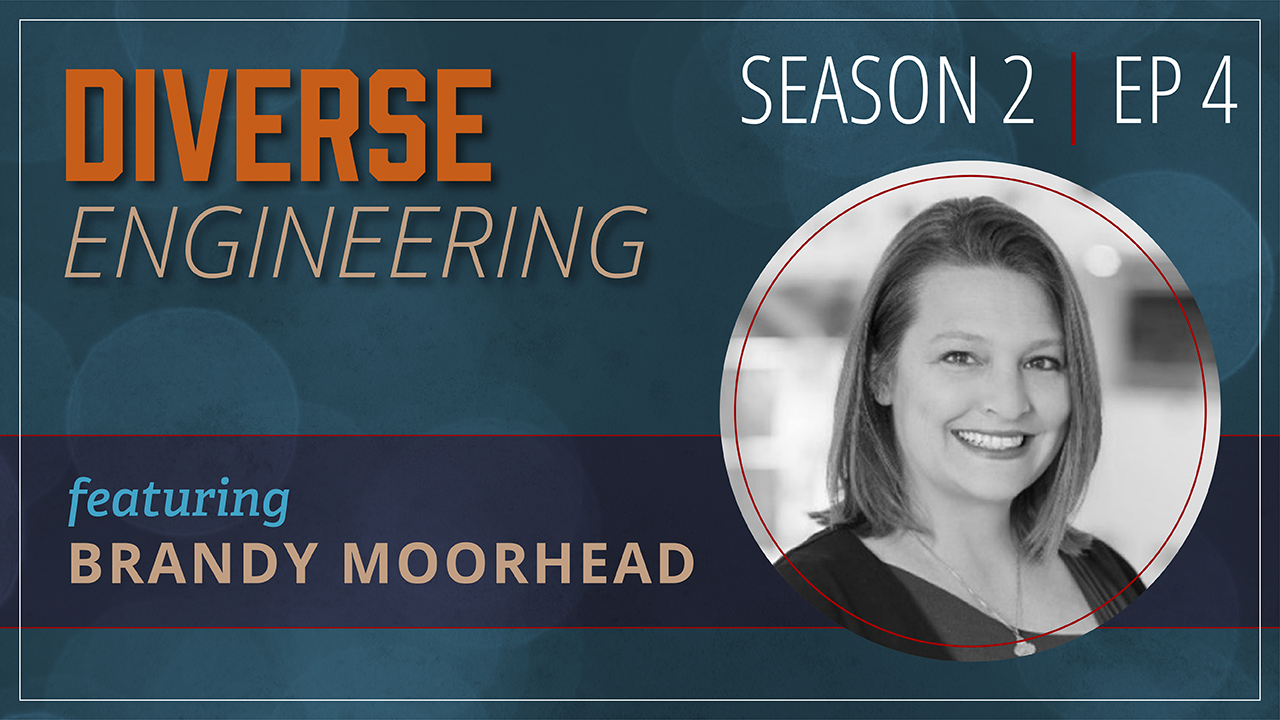 EP4: Road Warrior | Brandy Moorhead
You are more qualified for that job than you think. We spoke with Brandy Moorhead, B.S. Mechanical Engineering '01, and Sr. Director Product Development - Global Off Highway at Goodyear Tire and Rubber Company. When opportunities came her way to explore new roles, she took them on and figured it out along the way.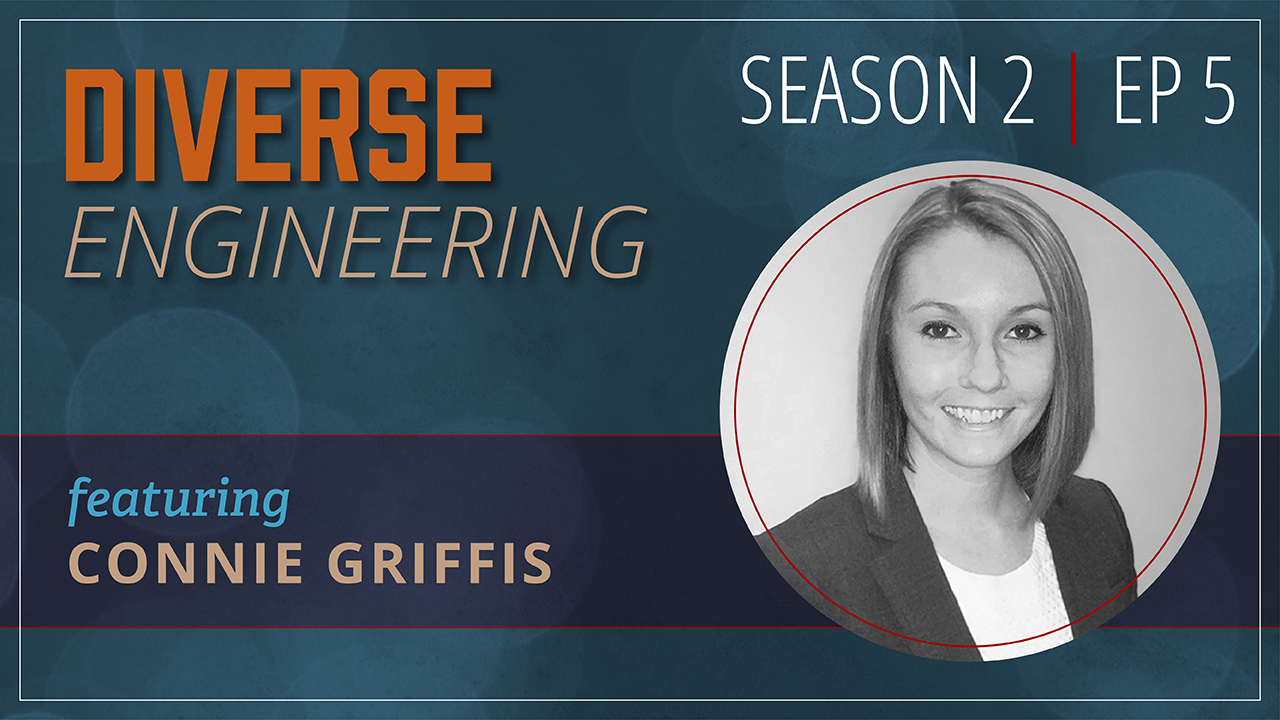 EP5: Data Driven | Connie Griffis
From engineer to data analyst, Connie Griffis '13 is uniquely equipped to handle the toughest business analytical challenges, thanks to her start as a UA engineer. Learn about her unique path and how her skills make her in-demand to big companies.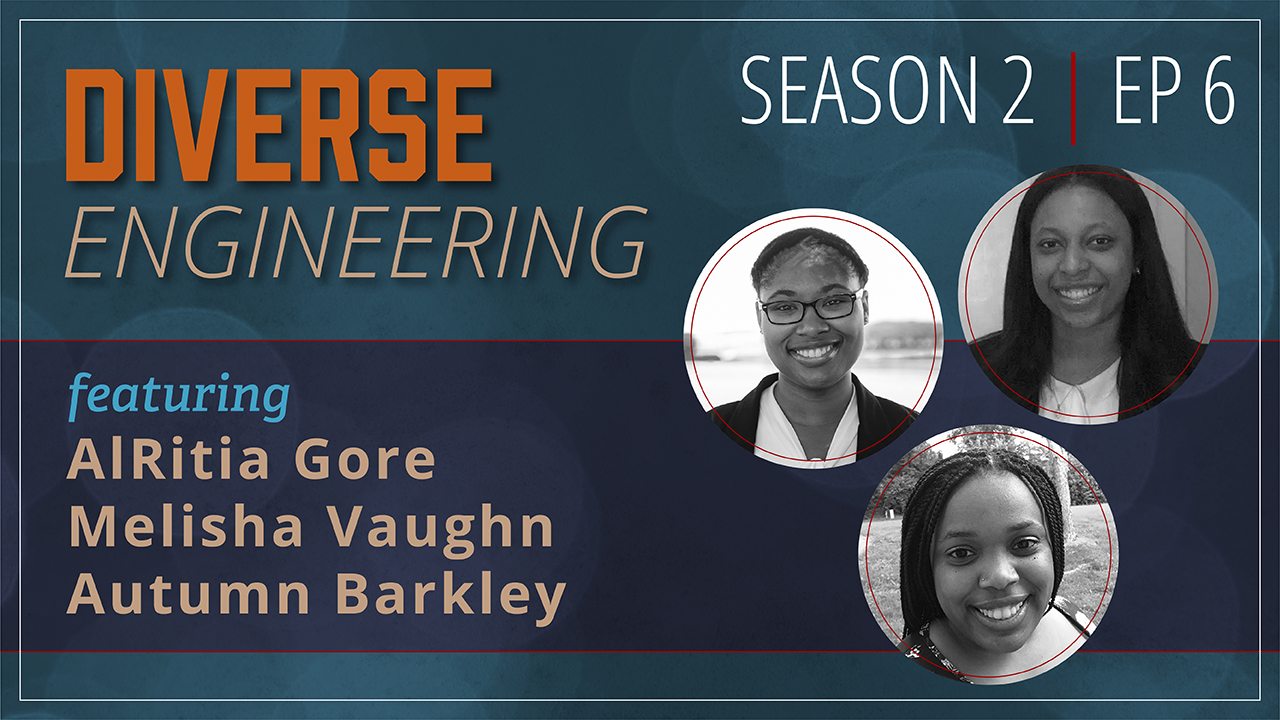 EP6: Black Girl Magic | AlRitia Gore, Melisha Vaughn, and Autumn Barkley
Featuring interviews from AlRitia Gore, B.S. Biomedical Engineering '17; Melisha Vaughn, B.S. Biomedical Engineering '19; and Autumn Barkley, B.S. Mechanical Engineering '18. Hear their perspectives on being understood and how black girl magic is the perfect recipe for success.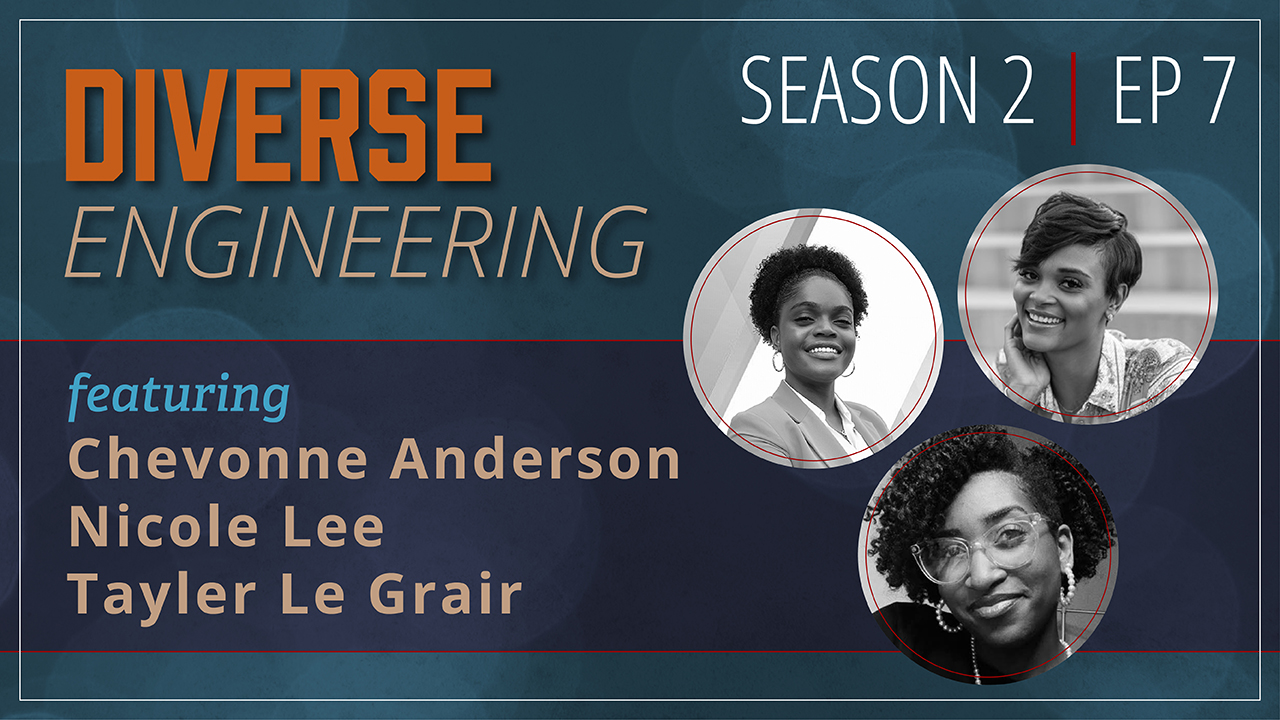 EP7: Rising Tides Raise All Ships | Chevonne Anderson, Nicole Lee, and Tayler Le Grair
Chevonne Anderson, B.S. Biomedical Engineering '17; Nicole Lee, Electrical Engineering '17; and Tayler LeGrair talk about sisterhood and the power of lifting other women up.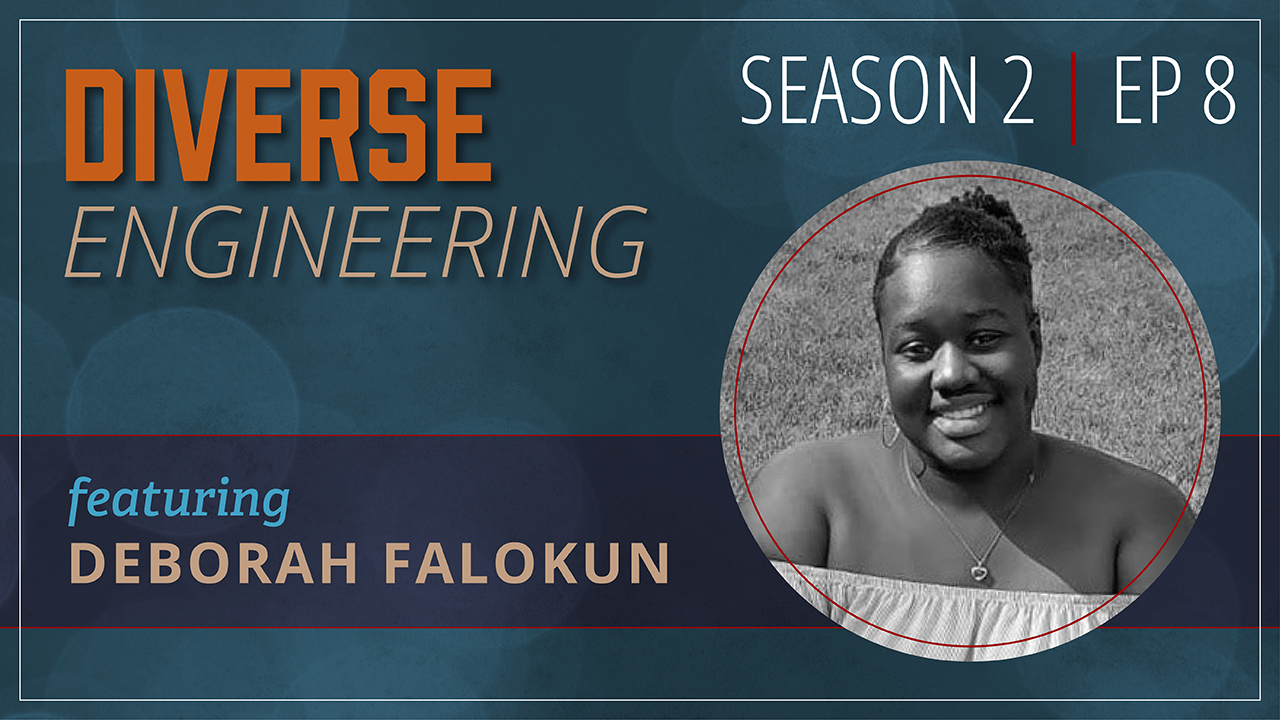 EP8: Look Mom, I Graduated…Now What? | Deborah Falokun
Do you need to have it all figured out by the time you graduate? Deborah Falokun thought so. This episode features Deborah, B.S. Biomedical Engineering '20, and her journey from depressed college graduate to a sustaining engineer at Cook Medical in Bloomington, Indiana.
---
Host: EbaNee Bond
EbaNee Bond is a UA alumna who received her Bachelor of Science in Mechanical Engineering in 2018. She is an IDEAs program alumna and a recent recipient of the Greater Akron Chamber of Commerce "30 for the Future" Award.
EbaNee is an authentic relationship builder and is enthusiastic about humanity's potential to move society forward through innovation. She is deeply committed to realizing the dreams of her beloved community.
---
Gold Level Sponsors:
Silver Level Sponsor:
---
Related: