BROADWAY IN AKRON
Tickets are on sale now!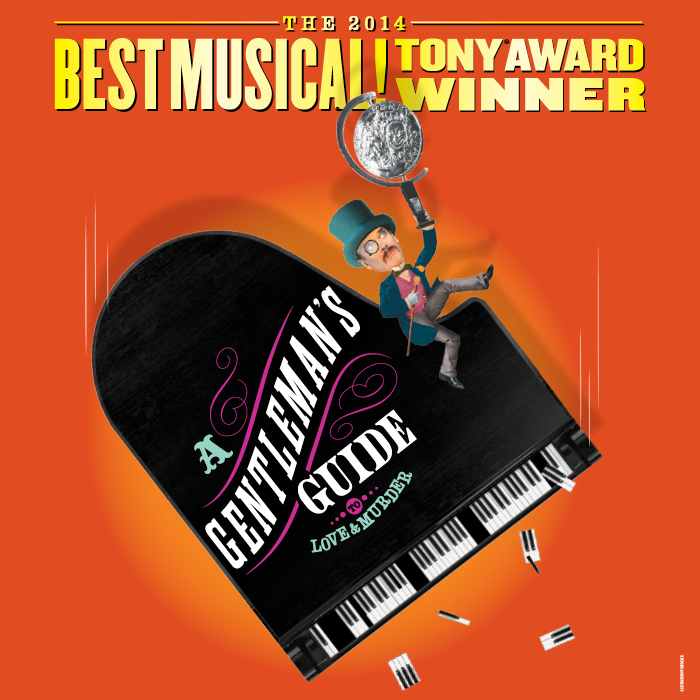 A Gentleman's Guide to Love and Murder
April 10 & 11, 2018
A Gentleman's Guide to Love & Murder
Get Tickets
Tuesday, April 10
Wednesday, April 11
Limited designated seating areas on the Orchestra and Grand Tier levels for patrons in wheelchairs or patrons with special needs is available. Please call the EJ Box Office, 10 a.m. to 4 p.m. weekdays at 330-972-7570 to make reservations.
Learn more
.
Getting away with murder can be so much fun… and there's no better proof than the knock-'em-dead hit show that's earned unanimous raves and won the 2014 Tony Award® for BEST MUSICAL—A GENTLEMAN'S GUIDE TO LOVE & MURDER! As one most gentlemanly NPR critic put it, "I'VE NEVER LAUGHED SO HARD AT A BROADWAY MUSICAL!"

GENTLEMAN'S GUIDE tells the story of Monty, an heir to a family fortune who sets out to jump the line of succession by—you guessed it—eliminating the eight relatives (all played by one fearless man) who stand in his way. All the while, Monty has to juggle his mistress, his fiancée and the constant threat of landing behind bars! Of course, it will all be worth it if he can slay his way to his inheritance… and be done in time for tea. The Hollywood Reporter raves, "GENTLEMAN'S GUIDE RESTORES OUR FAITH IN MUSICAL COMEDY."