UA hosts STEAM Leadership Cadre
12/18/2019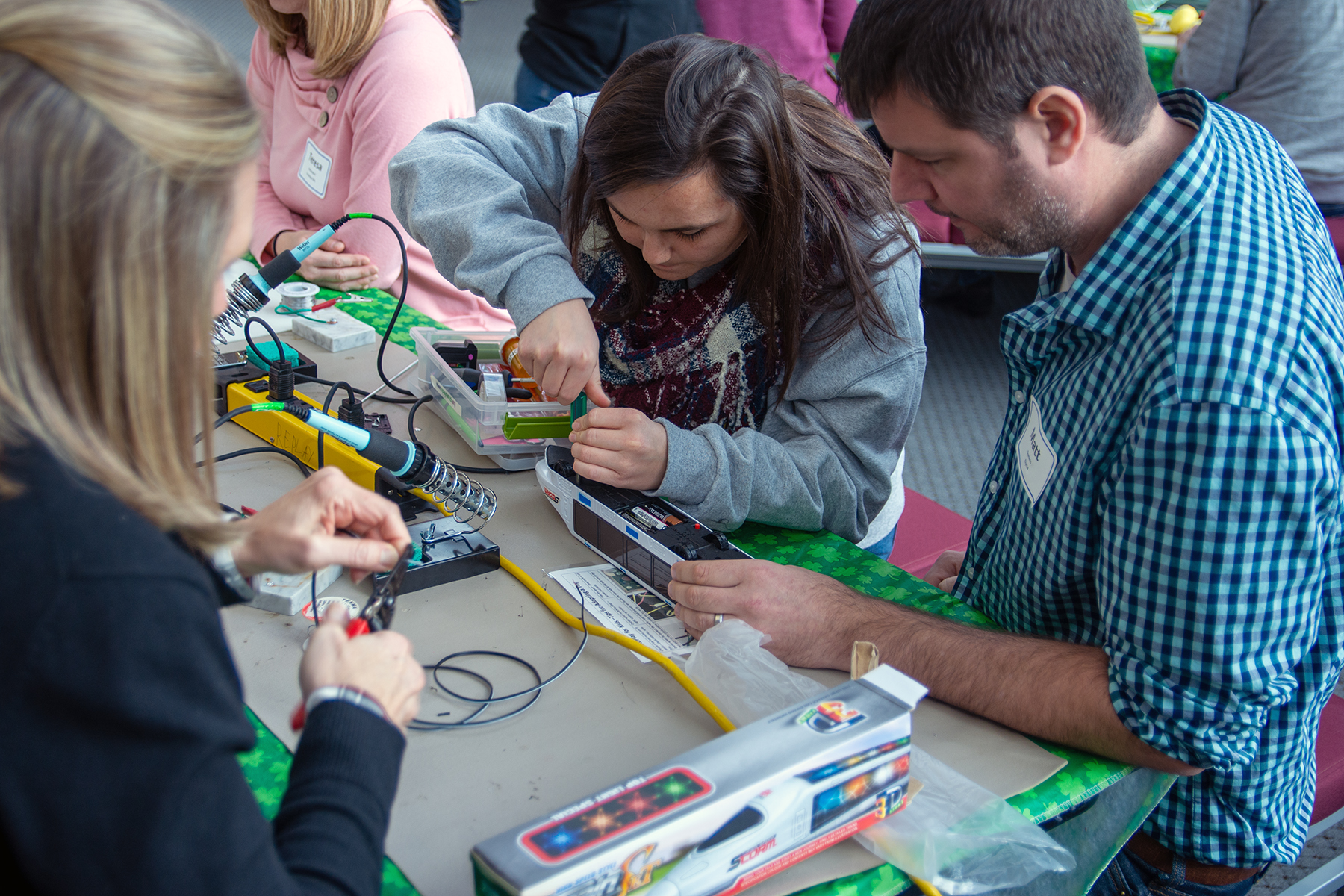 On December 13, over 30 area educators took part in STEAMming Up to the Challenge: A STEAM Leadership Cadre at The University of Akron.
The event, titled "Higher Education Collaboration" was the fourth meeting of a year-long professional development program created by Dr. Missi Zender-Sakach from the Summit County Educational Services Center. Morning activities included information on new products and resources by Brad Metzger of STEM Education Works, Heidi Cressman from the College of Engineering, and Natalie Wardega of RePlay for Kids.
During the RePlay for Kids session, attendees learned how to retrofit battery powered toys so they can be operated through a variety of switches. These adapted toys will be distributed to local agencies that serve children with disabilities. RePlay for Kids volunteers taught attendees how to solder new electrical components into the motion control boards on each toy. Fourteen toys were adapted during the session.
After lunch at Rob's, the group learned about polymers with AGPA content specialist John Fellenstein. Participants experimented with cross-linked polymer putty (also known as slime), connecting this fun material to Earth Science Standards. They also manipulated bi-axially stretched polystyrene sheets, producing works art while aligning with math and science standards.
For more information about this event, please contact John Fellenstein (jfellenstein@uakron.edu).