UA's 'Professor Polymer' keeps students educated with science videos
05/15/2020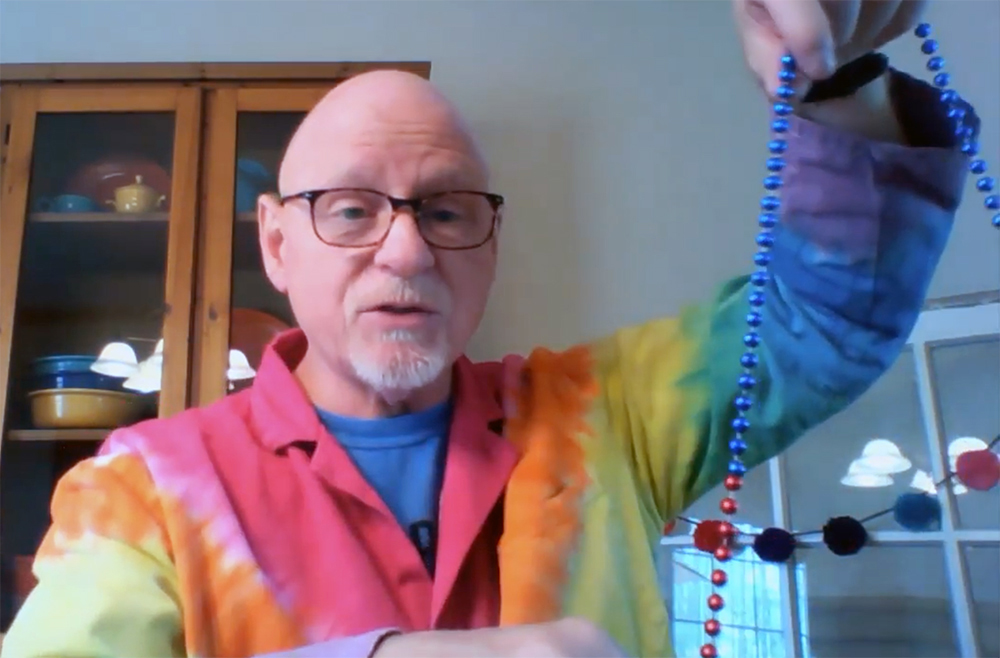 During a time when students of all ages are having to learn through computers in the comfort of their homes, The University of Akron's "Professor Polymer" is meeting the needs of students in the community with educational science videos.
In his role as content specialist for UA's Akron Global Polymer Academy, John Fellenstein, pictured above, is known to don his tie-dye lab coat and transform into "Professor Polymer" to promote polymer education locally in the K-12 and public settings.
With the effects of the 2019 coronavirus pandemic, Fellenstein now teaches to a computer screen in place of gymnasiums full of curious youngsters. His latest video venture answers a common question: "What exactly is a polymer?" (Hint: Without polymers, we wouldn't have some of the most important materials we rely on for everyday life.)
In this series of educational videos, Fellenstein presents in simple terms the concepts and definitions of polymers and cross-linking and shows how you can make your own polymer chain at home.