Polymer professor earns award from American Chemical Society
08/16/2018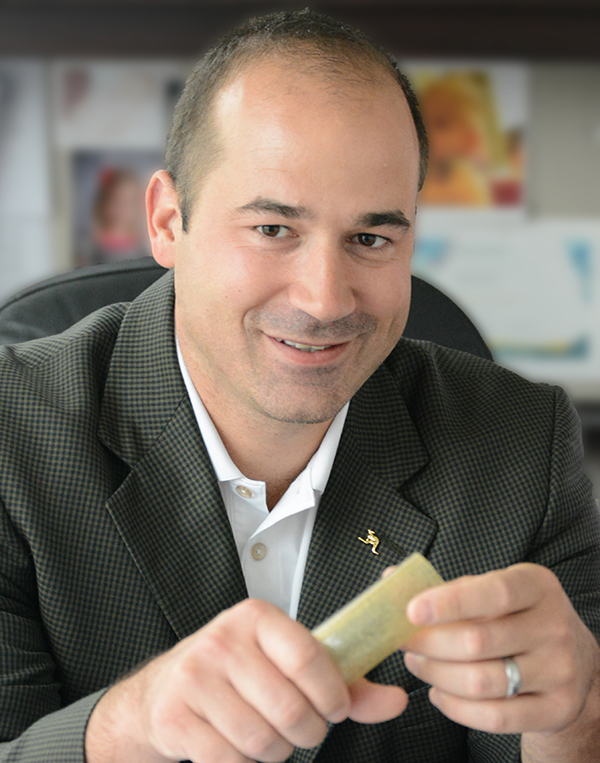 Dr. Matthew Becker
Dr. Matthew Becker, the W. Gerald Austen Endowed Chair of Polymer Science and Polymer Engineering, is being honored by the American Chemical Society, Division of Polymer Chemistry, becoming the 20th scientist to be awarded its special polymer chemistry award.
Becker is the 20th scientist selected to receive the Carl S. Marvel Creative Polymer Chemistry Award, which recognizes and encourages accomplishments and/or innovation of unusual merit in the field of basic or applied polymer science by younger scientists. It was established in 1980 and is awarded during odd-numbered years. A symposium in honor of Becker will be held during the Spring 2019 ACS National Meeting.
"It is very humbling to receive this award given the distinguished list of previous winners," said Becker. "I want to acknowledge the efforts of all my collaborators, students and postdoctoral fellows over the last 15 years, at The University of Akron, the National Institute of Standards and Technology and 21st Century Medical Technologies. Together, we are working hard to bring new materials into medicine and I am excited about the future."
RELATED:
College of Polymer Science and Polymer Engineering
The Becker Research Group
Becker's multidisciplinary research team is focused on developing bioactive polymers for regenerative medicine and addressing unmet medical needs at the interface of chemistry, materials and medicine. To date, his group has published more than 130 papers and has more than 50 patents issued or pending worldwide. He is the founder of three start-up companies — 3D BioResins, 3D BioActives and Fortem — all under the umbrella of the holding company 21st Century Medical Technologies.
In May, Becker demonstrated to Congress his work and research with technological advances in contributions to veterans' health at the Veterans Technology Showcase in Washington, D.C.
Becker's pioneering research at The University of Akron into America's deadly opioid epidemic was awarded $2 million last year from the state of Ohio's Third Frontier Commission. UA is working with 21MedTech and pharmaceutical company Merck & Co., Inc. to commercialize a non-opiate degradable polymer mesh designed to control post-surgical pain while helping patients avoid potential addiction to pain pills.
---
Media contact: Alex Knisely, 330-972-7429 or aknisely@uakron.edu.