International Executive Leadership Program
Develop Your cutting Edge for a Rapidly Changing World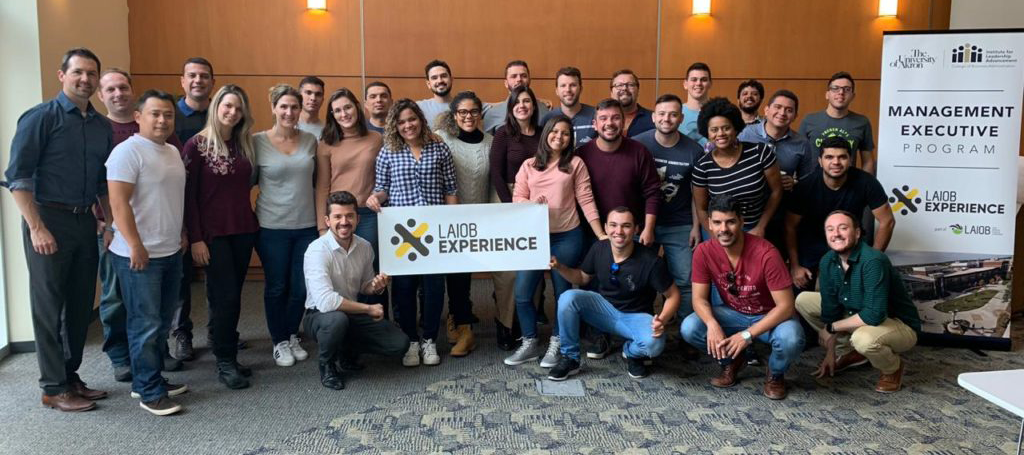 The Institute for Leadership Advancement at The University of Akron College of Business is proud to partner with the Latin America Institute of Business. This two-week program is located in The University's main campus in Akron, Ohio. Akron is a historic city of nearly 200,000 residents and is situated in one of the most economically prosperous and industrious regions in the United States.
Current Offerings: Management and Marketing
For more information about our programs with the Latin America Institute of Business, please visit: www.laiob.com
The Executive Leadership Program offers thoughtfully selected, industry-specific content for business professionals who wish to maintain their cutting edge. These programs are especially sought after by executives who wish to have the most up-to-date and relevant knowledge of how the business world is changing globally. Executives return to work with new and advanced knowledge, skills, and abilities that can be applied immediately.
These seminars are primarily custom-designed by our internationally renowned faculty experts who also boast top teaching evaluations. Other seminars serve as refreshers, covering subjects that are traditionally part of our MBA curriculum. Additionally, business professionals will receive 32 hours of Business English Terminology training to enhance their skill-set and professional value in nearly any business format.
Our College of Business is accredited by the world's most prestigious governing body for business education – the AACSB – which accredits and awards only the best international business schools. Our college holds the distinction of having not one, but two separate accreditations, which places us among the top 2% of all business schools, worldwide.
In 2015, The University of Akron's College of Business was recognized as one of the Top 50 public business schools in the United States and its MBA programs were ranked as Best in North America by CEO Magazine.