Go back to previous search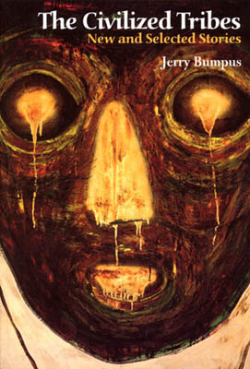 The Civilized Tribes
New and Selected Stories
by Jerry Bumpus
Pages: 277; Size: 6" x 9"

ISBN: 978-1-884836-07-7
Hardcover, Price: $29.95
SALE: $19.95
Save 33%
ISBN: 978-1-884836-08-4
Paperback, Price: $18.95
SALE: $12.95
Save 32%
In a career that spans more than twenty-five years, Jerry Bumpus has published nearly 120 stories in such notable magazines as Esquire, The Paris Review, and The Best American Short Stories. Now the most intense and original of his short fictions have been brought together in The Civilized Tribes: New and Selected Stories. Grounded in a world that is almost familiar, inhabited by people who are not quite ordinary, these eleven tales will take readers far south of the psychological comfort zone, into a borderland of dark sensibility, brilliant humor, and unsettling sex. The stories told in this book reflect what Gertrude Stein had in mind when she revised Longfellow's famous lines: "Life is not real it is not earnest, it is strange." Jerry Bumpus, saluted in the 1960s as "the king of underground writers," has emerged in the 1990s to the broader acclaim that his innovative work has long deserved. The Civilized Tribes: New and Selected Stories reveals Bumpus as the sole occupant of his own category in American Fiction.
This book was published with a grant from the Ohio Arts Council.
---
About the author

Go back to previous search