The School of Music
Where excellence and performance count. See what a difference a dedicated performing faculty can make in music education.
---
Coming up this summer
► Saxophone camp for high school students
June 20-24. Click here for details.
► Front Page Flo Staged Reading
Friday, June 24, 7:30 p.m.
Saturday, June 25, 3 p.m.
Daum Theatre at Kolbe Hall
Click here to learn more.
► TubaSummer
Sunday, July 24, 7 p.m.
Guzzetta Amphitheater on Buchtel Common
Want to play? Click here for more information.
---
Remembering Alfred Anderson
1942-2016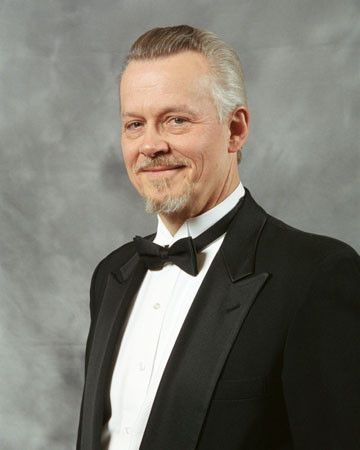 Professor Emeritus Alfred Anderson passed away on Friday, June 17, surrounded by his family. Mr. Anderson was a professor of voice and the opera/lyric theatre in the School of Music for 25 years. In addition to being a wonderful baritone and active performer, he was a great influence on many voice students who went on to very successful careers of their own. He will be deeply missed.
A memorial service is planned in the coming weeks, and we will share information as it becomes available. Please keep his dear wife, Sally Ann, and his children in your thoughts. His son, Sean, quoted this from "Man of LaMancha" the morning of his passing:
"My destiny calls, and I go.
And the wild winds of fortune shall carry me onward,
whithersoever they blow.
Onward to glory I go!!"