Senior Design Exhibition to showcase student work
04/12/2017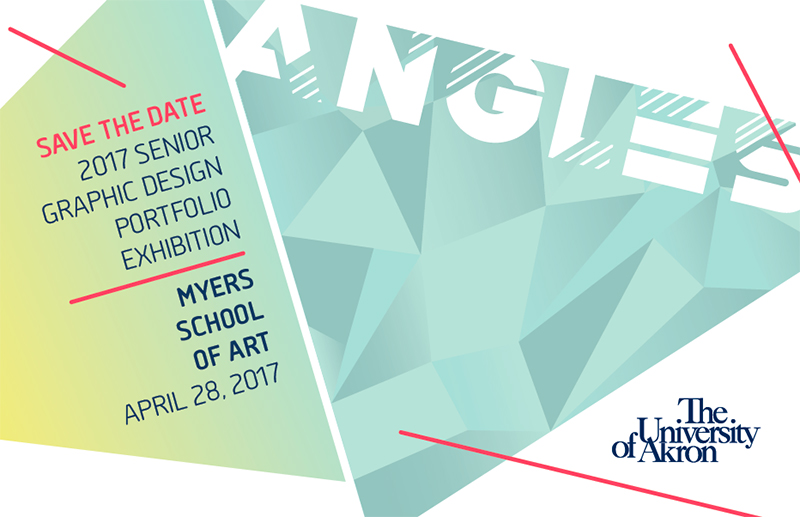 ---
The Mary Schiller Myers School of Art will host "Angles," its Senior Design Exhibition, from April 28 to May 5 at the Emily Davis Gallery in Folk Hall. Twenty-nine seniors will showcase the work in their portfolios.
The public is invited to join the students and faculty for opening night on Friday, April 28, from 6 to 8 p.m. Light refreshments will be served. Attendance is free. Hours for the Emily Davis Gallery are 10 a.m. to 6 p.m. Monday through Thursday, Friday 10 a.m. to 5:00 p.m., and on Saturday from 10 a.m. to 4 p.m.
For more information and to see examples of the students' work, visit UA Angles online or visit the Myers School of Art.